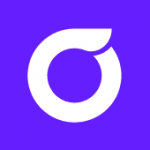 Olive AI (501+ Employees, 289% 2 Yr Employee Growth Rate)
Olive develops artificial intelligence and RPA solutions that empower healthcare organizations.
148% 1-Year Employee Growth Rate | 289% 2-Year Employee Growth Rate | LinkedIn | $124.8M Venture Funding
What Is Employee Growth Rate & Why Is It Important?
Description
Olive's AI workforce is built to fix our broken healthcare system by addressing healthcare's most burdensome issues — delivering hospitals, health systems and payers increased revenue, reduced costs and increased capacity. People feel lost in the system today and healthcare employees are essentially working in the dark due to outdated technology that creates a lack of shared knowledge and siloed data. Olive is designed to drive connections, shining a new light on the broken healthcare processes that stand between providers delivering patient care and payers. She uses AI to reveal life-changing outcomes that make healthcare more efficient, affordable and effective. Olive's mission is to unleash a trillion dollars by connecting a disconnected healthcare system. Olive is improving healthcare operations today, so everyone can benefit from a healthier industry tomorrow.
We are looking to add Customer Success Advocates to our Clearinghouse product. The Clearinghouse provides a vital link between healthcare providers and insurance payers for some of healthcare's most essential transactions. The connective pipeline created by the Clearinghouse is a foundational piece of infrastructure to the Internet of Healthcare that we are building at Olive.
As a Customer Success Advocate, you will work closely with our customers to review, analyze, and interpret data from our proprietary analytics tools. You will help drive the analysis and leverage the use of data and analytics to generate business insights that drive substantial value to clients and position Olive as a thought leader and trusted partner. You will work with client and internal teams to assess and implement revenue cycle improvements. You will be responsible for engagement work stream delivery, work plan management, advanced analytics/reporting and relationship management of key stakeholders.
As a critical part of the Olive Clearinghouse team, you will work closely with a variety of team members. You will need to collaborate internally with the product teams, sales, and technical team members. While some of this collaboration may occur on the client site, much of your internal communication will occur remotely.
Responsibilities
Analyzing, synthesizing, and interpreting data to inform client recommendations
Performing detailed, quantitative analysis in tools like MS Excel
Leading research into revenue cycle opportunities for optimization
Solving complex customer issues in a timely and appropriate manner
Serving as a point of contact for our customers and providing proactive and timely resolution of concerns (a.k.a. amazing and unwavering customer service)
Preparing communication materials, status reports and project deliverables in collaboration with other team members
Presenting deliverables and information to customer stakeholders
Assisting with the design and implementation of recommended solution
In addition to your customer-based activities, you may regularly get involved in product design and testing, methodology and training material development, and education and coaching of other team members.
Requirements
Understand strategy for KPIs consistent with client goals and objectives
Facilitate data-driven, clinically-lead value analysis processes
Analyze and develop insights from cost, clinical, financial and outcomes data; utilize problem-solving skills to apply knowledge outside of one's own immediate past experience and areas of expertise
Apply strong critical thinking skills to develop solutions that address customer needs
Use software tools to identify, extract, compare and report on opportunities for performance improvement and service/outcomes delivery
Effectively facilitate conversations with individuals and small and large groups
Tactfully, persuasively but collaboratively lead others to a desired outcome
Partner with others in a team-oriented environment and demonstrate a flexible, learning mindset
Develop and maintain trust-based relationships with a wide variety of stakeholders
Communicate effectively in both oral and written formats.
Effectively participate in conversations with individuals and groups, in person and remotely
Manage your time effectively and proactively communicate with your colleagues
Self-motivate and self-manage in a remote work environment
Be comfortable with ambiguity. We are a start-up environment and our client situations are highly variable
Able to travel up to 20%
Qualifications and certifications
Bachelor's degree or equivalent experience
Knowledge of Microsoft and Google suite of products
3-5+ years of internal process improvement experience with a focus on revenue cycle
A track record of strong client/customer service
Familiarity with project management concepts including communication plans, scope management, project work plans, risk management, etc.
Genuine passion for and commitment to the transformation of healthcare delivery
Focus on data and analytics
Experience working with EHRs, databases and/or analytic tools
At Olive, we're committed to growing and empowering an inclusive community within our company and industry. This is why we hire and cultivate diverse teams of the best and brightest from all backgrounds, experiences, and perspectives across our organization. Research shows that often times women and other minority groups only apply to open roles if they meet 100% of the listed criteria. Olive encourages everyone — including women, people of color, and those in the LGBTQIA+ community — to apply for our available positions, even if they don't necessarily check every box on the job description.
Disclaimer:
This job description is not designed to cover or contain a comprehensive listing of activities, duties or responsibilities that are required of the employee. Duties, responsibilities and activities may change or new ones may be assigned.
This job description does not constitute a contract of employment and Olive AI, Inc. may exercise its employment-at-will rights at any time.
Benefits
We take the health and happiness of our employees seriously and consistently evaluate new ways to provide an amazing place to work. From retirement planning, to a wellness program designed to actively incorporate mental and physical wellness into daily interactions amongst fellow Olivians, we make sure to take care of our own.
Health, Dental, and Vision insurance that starts on your first day at Olive with 100% of premiums covered for team members and 75% covered for dependents
Monthly Grid stipend to cover work related expenses
Unlimited PTO
Telemedicine
EAP/Mental health resources
Getaways by Marriott Bonvoy
Family-building and fertility support via Kindbody
12 weeks of parental leave
401(K) match
Wellness program
Stock Options