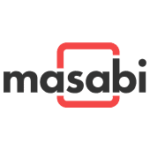 Masabi (51-200 Employees, 22% 2 Yr Employee Growth Rate)
Masabi is the global leader in transport mobile ticketing and payments.
14% 1-Year Employee Growth Rate | 22% 2-Year Employee Growth Rate | LinkedIn | $40.8M Venture Funding
What Is Employee Growth Rate & Why Is It Important?
DESCRIPTION
About Us
At Masabi, we are helping to make cities better places to live, work and visit, by enabling seamless, frictionless journeys on public transport systems. We are a SaaS company, developing a ticketing (fare payments) platform that allows people to buy and present tickets for public transport on their mobile phones or travel simply by tapping a bank card.
We believe that fare payment systems which remove the complexity of riding on public transit are an essential tool for agencies and that this technology should be available to every passenger and every transit agency around the globe, without prohibitive costs or taking years to deliver, helping people move seamlessly from A to B.
Our Justride platform has been named Ticketing Technology of the Year 2019/2020 and is deployed in over 100 locations around the world, including New York, London, Boston, Las Vegas, Valencia, The Hague, Los Angeles, Sydney and many more. With an exciting industry-first mobile ticketing SDK, we are partnering with companies like Uber, Lyft, Transit, Moovit and many more to enable the purchase of public transport tickets within popular mobility applications.
Masabi has offices in London, New York, Denver and Cluj, and investors include Mastercard, Shell and Keolis.
Come join us on this exciting ride as we build the transit technology ecosystem of tomorrow.
The Role: 
Masabi is looking for Account Managers to join our Global Services Delivery team, supporting strategic transit organizations with their long­ term adoption and retention of our SaaS ticketing solutions, and leading them through a growth journey from mobile-first to Account-Based Ticketing and Full Fare Collection models, and cEMV.
Location: 
This role will be based in the continental United States. Due to time zone constraints (part of the team is located in London, UK), only candidates based anywhere between Denver to the East Coast will be considered. Our flexible working policy will allow you to work from one of our regional US offices (Boston, New York, Denver) in a hybrid or remote model, or be employed on a permanent work-from-home basis.
Responsibilities: 
The role is split into three parts:
Client Management
Owning the contract lifecycle with some of the world's leading transportation organizations, who turn to Masabi as a trusted technology partner to innovate their fare payment solutions and advise them on the change management programs that come along with this innovation.
Understanding an agency's strategic goals and integrating Masabi into their vision and programs.
Building and maintaining executive relationships, while acting as the key interface between the client and Masabi.
Creating strong relationships at all levels and helping clients maximise Masabi's scalable technology benefits through the expansion of mobile ticket availability, increasing adoption and taking clients on a development journey towards Full Fare Collection.
Translating complex technology solutions to clients using their own business language in a way that resonates with their business strategy.
You will establish and manage a successful account management plan through regular health checkpoints and metrics such as adoption rate, revenue growth, mobile ticketing analytics and trends.
You will conduct internal reviews with Masabi stakeholders; product, engineering, marketing, R&D and services delivery to present the customer voice and view on product quality and functionality, technology direction and strategic roadmap decisions.
Product Expansion
Create product review cycles with your clients, helping them to understand Masabi's product direction and technology roadmap, determine the product value to their user base and agree on how to best implement these during the contract term.
Involved with developing channels for product feedback, development and expansion – managing the process with Product Management and eliciting feedback to access the voice of the customer.
Maintain a deep product knowledge, act as the product expert for the client and support your accounts with customer education, workshops, presentations and training, while working closely with Product Managers to communicate new features and functionality.
Business Development
Develop programs and outreach initiatives to maintain Masabi's existing relationships within transit agencies, and devise account strategies to grow the footprint of Masabi.
Identify new areas for business and growth with existing product initiatives.
You will lead the negotiation of commercial and legal terms to cover contract extensions, upsells or revised business strategies and assist clients with developing marketing and launch plans.
About you:
Solid experience in account management, with past proven success in account retention and upsell, ideally in a SaaS type of company.
Be able to explain complex technical solutions to clients in a way that resonates with their business strategy.
Are highly persistent and able to find creative ways of delivering value to clients.
Have a high degree of EQ, drive and resilience.
An excellent communicator, comfortable operating at executive and senior management levels.
Enjoy working with customers and always striving to provide service excellence.
Familiarity with mobile applications and an interest in technology.
Open to travelling to client sites when safe to do so.
Have methodical business planning skills and are able to identify commercial trends.
Passionate about the future of transportation, mobility and cities, and are looking to make a difference in building the transportation technology ecosystem of tomorrow.
Great if you have…
Experience with business development and contract management.
Experience/knowledge of product definition or having worked in a product-based organisation.
Knowledge or experience of the rail/transportation industry.
Some of our benefits:
Competitive salary package.
20 days of vacation per year (not including public holidays), plus the option to buy an additional 5 days of vacation each year. On top of this, our office is shut every year between Christmas and New Year, totalling a whopping 28+ days of vacation.
Private Healthcare and Life Insurance via Trinet.
Choice of a workstation.
$250 per year to spend on your home office.
Flexibility to work from home whenever you need to and flexible working hours (we are currently operating fully remote due to COVID-19).
Ability to work for up to 3 months per year from any country in the world, tax laws permitting.
Regular social gatherings with a monthly spending allowance for each employee (when it's safe, currently used for virtual lunches and events).
Fun and collaborative environment with a focus on making a difference in the world.
Diversity
We celebrate multiple approaches and points of view, striving to create an environment where everyone feels empowered to bring their full, authentic selves to work. Whoever you are, just be yourself. We encourage people from underrepresented backgrounds to apply and we don't discriminate. Also, please notify our team of any preferred pronouns at any point in your application.
Interviewing
In light of the continued Covid-19 risks, all interviews are expected to take place by phone or video.
Remote working:
Masabi's flexible working policy will allow you to work fully remotely, or from one of our offices in London, Cluj, New York, Denver or Boston. The choice about where you work from will be largely made by you. Regardless of where you choose to work from, you will be allowed to work outside of the country of your employment for up to 3 months each year (tax laws permitting).
To find out more about who we are and how we work, please have a read about how our business reacted to the Covid pandemic: https://www.masabi.com/2021/08/02/emerging-stronger/