Strategic Project Manager, Global GTM Partnerships – Stripe
Others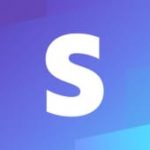 Stripe (501+ Employees, 130% 2 Yr Employee Growth Rate)
70% 1-Year Employee Growth Rate | 130% 2-Year Employee Growth Rate | LinkedIn | $1.6B Venture Funding
What Is Employee Growth Rate & Why Is It Important?
Stripe's mission is to increase the GDP of the internet. We build economic infrastructure for internet businesses of every size in pursuit of this mission. We handle billions of dollars each year and we are helping small startups and the world's biggest companies build products, create business models, and scale their efforts globally. We live on 5 continents with over 100 supported currencies and rapidly expanding to power the online payments infrastructure throughout the world.
We are in search of a senior strategic business leader to drive high-impact, revenue-oriented projects across our newly created GTM Partnership team. In this role, you will drive key business initiatives and build new operating models for the GTM partner ecosystem, working closely with key internal teams and Stripe's external partners (which consist of consulting and technology partners of all sizes) around the world. You have a demonstrated ability to think strategically, analytically, and operationally about business, product, and technical challenges. You also have strong communications skills and experience in working cross-organizationally to build alignment and engagement. A keen sense of ownership, drive, curiosity, and builder-mentality is a must and an understanding of the economics of the payments space would be a bonus.
You will:
Identify, build and operationalize internal and external projects designed to increase partner and sales revenue and alignment across key teams for our fast-growing global partner ecosystem
Evaluate market trends and provide insights into growth levers for accelerating revenue, and operationalize new ideas as projects
Work cross-functionally across many Stripe teams – including GTM partnerships, sales, solution engineering, professional services, product, finance, marketing, and operations around the world
Define and orchestrate an internal cross-organizational communications strategy
Engage with Stripe's external GTM ecosystem partners to drive strategic projects and outcomes
Report out on a regular cadence to all key stakeholders, with a strong analytical approach and crisp communication style
We're looking for someone who has:
10+ years in strategic business roles, such as project management, product management, program management, business operations
Proven ability to successfully own and drive large-scale, enterprise-wide business/sales projects with cross-functional internal and external stakeholders
Experience building in/for high-growth companies
Strong analytical and operational skills with excellent problem solving abilities
Strong communication skills, with experience presenting to senior management to drive the outcome of key initiatives
Sound business judgment, proven ability to both collaborate and influence others, and a proven track record of taking ownership, leading data-driven analyses, and influencing results
Willingness to travel (once it is safe to do so in the future)
Bachelor's Degree
Nice to haves:
MBA or other advanced degree
Experience working for a global consulting firm
Experience working in the financial services/payments industry