Product UX Designer – FreightWaves
Design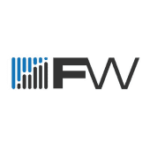 FreightWaves (51-200 Employees, 20% 2 Yr Employee Growth Rate)
25% 1-Year Employee Growth Rate | 20% 2-Year Employee Growth Rate | LinkedIn | $92.4M Venture Funding
What Is Employee Growth Rate & Why Is It Important?
Job Title: Financial Planning Analyst
Level: Mid Level
Position Type: Full Time
Job Location: Cotopaxi HQ: Salt Lake City, AND/OR Eligible for remote work. Preference will be given to those in Utah, Washington, Oregon, Colorado, California, Idaho, Tennessee or Georgia.
Reports to: Cole Dixon, Director of FP&A
Compensation: DOE
About Cotopaxi:
Cotopaxi is an outdoor gear brand founded to create sustainably designed products that fight extreme poverty, inspire adventure, and move people to do good. As a certified B Corporation, we believe in using the power of business as a force for social, environmental, and economic good. Our creed, Gear for Good, touches every aspect of our company. Cotopaxi is committed to making all of our gear using recycled, repurposed, or responsible materials by 2025. We allocate 1% of our annual revenue to the Cotopaxi Foundation which awards grants to outstanding nonprofit partners carefully selected for their track records at improving the human condition and alleviating poverty. In 2020, Cotopaxi aided 822,000 people through poverty alleviation programs, and in 2021, we hope to assist 1 million people experiencing extreme poverty.
Job Overview (What You'll Do):
We are looking for a consumer-focused, passionate and enthusiastic financial analyst who will be responsible for synchronizing planning and reporting across the organization.  For you, success in business is about more than profit. You have a vision for a world in which business positively impacts society, community, and environment. You are a scrappy, multi-tasking master that loves all things corporate finance and are capable of on-the-spot and on-time execution.
This role sits on the Finance team, reporting to the Director of FP&A, and will help Cotopaxi budget owners forecast the needs of their specific business units.
Join a growing Finance team that's empowering and accelerating a global movement of people using business as a force for good.
Job Responsibilities (How You'll Do It):
Prepare, analyze, and present key performance data
Assemble forecasts for an omni-channel business
Manage plan vs. actual reporting and variance analysis
Contribute to weekly, monthly, and quarterly financial reporting
Develop and implement financial processes that support a rapidly growing business
Perform ad hoc analysis, identify trends, and create actionable insights for key stakeholder
Job Requirements (What You Need to Succeed):
-Must-Have Skills:
Self-motivated
Detail-oriented
Strong communication skills
Ability to manage multiple tasks in a timely manner
Experience with financial applications including ERP, EPM, and business analytics software
2+ years of experience in corporate finance
Bachelor's Degree in Finance (or equivalent experience)
-Preferred Skills:
Netsuite, PowerBi, Cube
Demonstrated leadership in a FP&A role
Experience with a direct to consumer brand, outdoor industry company or adjacent market.
Master's Degree is Business/Finance
The Work Environment:
Cotopaxi is a company that values people, impact, and adventure and our work environment reflects just that.
Whether you are working from one of our retail stores, our headquarters, your couch at home, or even your van in the middle of the woods, you'll feel the camaraderie of our amazing team of visionaries, builders and go-getters.
We work hard and we play hard. We are a team of outdoorsy, mission-driven people looking to prove that business CAN be a force for good. So, if you join our team, you'll be a part of something bigger than a bottom line.
Job Benefits (The Perks):
-Salary depends on experience.
-Medical, dental and vision benefits.
-Company paid basic life insurance.
-Company paid short term disability coverage.
-Company paid life assistance program.
-401(k) plan with employer match.
-Unlimited PTO (Exempt)
-60% off Cotopaxi products.
-Additional outdoor gear discounts.
-Gym reimbursement stipend.
-$1,000 stipend after 18 months for bucket list adventure.
-$5,000 stipend after 5 years for bucket list adventure.
-Company outings and gatherings.
-A fun, caring and empowering company culture!
DEI-EEO Statement:
Cotopaxi is an inclusive Equal Opportunity Employer. We celebrate diversity and consider all applicants without regard to race, color, ethnicity, religion, national origin, gender, gender identity or expression, sexual orientation, mental or physical disability or veteran status, or any other characteristic protected by law.