Full Stack Developer – Jama Software
Software Developer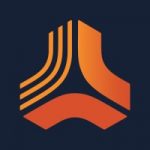 Jama Software (201-500 Employees, 7% 2 Yr Employee Growth Rate)
6% 1-Year Employee Growth Rate | 7% 2-Year Employee Growth Rate | LinkedIn | $233M Venture Funding
What Is Employee Growth Rate & Why Is It Important?
**Note that you don't need to possess 100% of the qualities to be considered**
**Women, BIPOC, LGBTQ, and other under-represented groups are highly encouraged to apply**
About Jama Software:
Jama Software is passionate about improving innovation success. Numerous firsts for humanity in fields such as fuel cells, electrification, space, autonomous vehicles, surgical robotics, and more all rely on Jama Connect™ to minimize the risk of product failure, delays, cost overruns, compliance gaps, defects, and rework. Jama Connect™ uniquely builds Living Requirements™ that form the digital thread through siloed development, test and risk activities to provide end-to-end compliance, risk mitigation, and process improvement. Our rapidly growing customer base of more than 12.5 million users across 30 countries spans the automotive, medical device, life sciences, semiconductor, aerospace & defense, industrial manufacturing, financial services, and insurance industries.
Overview:
Jama Software provides the top tier platform for requirements, risk, and test management. Our product development team builds highly usable software solutions with the scalability to serve our rapidly growing business. Jama is a fast-paced environment, where we embrace change and open teamwork.
Primary Responsibilities
In this role, you will:
Work alongside our Product team, UX, software engineers and QA in a team to elaborate product requirement, define acceptance criteria, prototype and help design solutions
Work cross-functionally in an agile environment
Build elegant and intuitive user interfaces that scale
Implement software making appropriate use of software design patterns and best practices
Implement test fixtures, acceptance tests, and unit tests to drive development
Participate in code reviews to ensure code quality
Share knowledge and ideas with your team and across Jama
Qualifications
Java full-stack experience, including working with modern JavaScript frameworks and libraries
Experience working with relational database systems such as MySQL and SQL Server
Experience working in a Agile Environment
Experience with REST and JSON
Experience working directly with QA and product management teams
Experience working with a diverse employee base across remote and local environments
Core Competencies
Ability to exceed expectations and consistently meet deadlines
Keen analytical skills and proven problem-solving ability
Ability to cultivate and maintain supportive relationships within the team
Excellent time management skills
Strong interpersonal skills, including written and verbal communication and presentation skills
Benefits and Other:
If we've intrigued you and you are the right candidate for the role, we will offer:
Challenging and fun work with a chance to make distinct, company-shaping tangible contributions
An energized and ambitious Product leadership team
Competitive cash and equity compensation
Comprehensive and affordable medical, dental and vision plans as well as pre-tax savings accounts as well as a generous 401(k) employer match
Time-off and leave programs designed to meet critical needs for rejuvenation and, when needed, extra support to cope with life events
Jama Software is an Equal Opportunity Employer. Qualified applicants will be considered without regard to race, color, religion, sex, national origin, age, veteran status, sexual orientation, gender identity, disability, genetic information or that of his/her relatives, friends or associates or any other characteristic protected under federal, state, or applicable law.
We will ensure that individuals with disabilities are provided reasonable accommodation to participate in the job application or interview process, to perform crucial job functions, and to receive other benefits and privileges of employment. Please contact us to request accommodation.