Content Editor – GoSkills / GoSkills.com
Marketing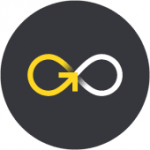 GoSkills / GoSkills.com (11-50 Employees, N/A 2 Yr Employee Growth Rate)
N/A 1-Year Employee Growth Rate | N/A 2-Year Employee Growth Rate | LinkedIn | $0 Venture Funding
What Is Employee Growth Rate & Why Is It Important?
Are you a creative storyteller who can bring our digital voice to life? Do you also have a meticulous eye for detail and can spot the tiniest grammatical error from a mile away?
GoSkills is looking for a motivated and savvy Content Editor to develop engaging, high-converting content for our audience of learners and training professionals.
Your primary duties will include: managing the content calendar, writing, proofreading, and editing content for all channels, recruiting and managing freelancers and subject-matter experts, monitoring KPIs to develop and hone our SEO strategy.
If you have excellent writing and editing skills in English and experience planning and managing an SEO-focused content strategy, we'd love to meet you.
Please share samples of your work by including either a portfolio or links to your published articles along with your application.
Responsibilities
Writing and editing content:
Write blog posts and marketing copy to promote our products and services.
Write compelling sales copy.
Proofread and edit spelling, grammar and syntax.
Edit articles by content writers and give constructive feedback.
Fact-check and verify information and research.
Ensure the content meets our high-quality writing standards, has a consistent voice and tone across all channels and follows our in-house style guide.
Craft and send our monthly newsletters for consumers and businesses.
Work with the content team to update on and off-site copy.
Find or commission eye-catching illustrations and images.
Planning and managing content:
Plan the content calendar and commission articles based on a content pillar SEO strategy.
Write briefs for writers based on SEO guidelines and best practices.
Recruit and manage freelance writers.
Optimize articles and content using SEO guidelines.
Generate new ideas around industry-related topics and content.
Create strategic content based on target personas and funnel metrics.
Manage the editorial calendar and ensure timely publication.
Monitor web traffic, user engagement (e.g. bounce rates) and other data to increase reader engagement and conversion.
Keep ahead of best practices and SEO strategies by following industry thought-leaders.
Job Requirements
Bachelor's degree in Journalism, English, or related field.
Minimum 2 years of experience as an editor, content writer, copy editor or similar position.
Portfolio of published work.
Impeccable attention to detail.
Excellent writing, copyediting and proofreading skills in English.
Strong knowledge and experience with SEO and keyword research.
Hands-on experience with Content Management Systems, publishing tools and Google Analytics.
Strong communication and interpersonal skills.
Team player.
Highly organized.
Bonus points if you have experience creating video content and developing YouTube SEO strategy.
Equipment and office space
For this role you will need to provide your own computer and high-speed internet connection.
Location
Location is flexible, but you will need to be available for some overlapping work hours with colleagues in North American timezones.
What you get
Flexibility of work location and hours.
Ability to work with a fun and international team of highly motivated individuals.
Opportunities to learn and grow with the company.
Retreat with the GoSkills team (pending pandemic restrictions, our last team retreat was in Thailand!)