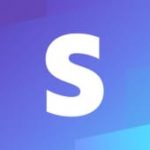 Stripe (501+ Employees, 114% 2 Yr Employee Growth Rate)
Stripe is a developer-oriented commerce company helping small and large companies accept web and mobile payments.
47% 1-Year Employee Growth Rate | 114% 2-Year Employee Growth Rate | LinkedIn | $1.6B Venture Funding
What Is Employee Growth Rate & Why Is It Important?
The Global Productivity team supports Stripe's mission (to 'Increase the GDP of the Internet') by empowering the Sales Organization to achieve their goals. We do so by developing structures, processes, and policies to Increase Sales Productivity. For example, we are responsible for Ensuring Data Accuracy, Managing Dashboards & Reporting, Providing Sales Education, Organizing Sales Knowledge, and driving Sales Process Consistency.
Within Global Productivity, our Program Managers are focused on initiating, project managing, and delivering internally-oriented projects (including Sales enablement activities) across tooling, processes, and policies, to facilitate incremental Sales productivity. This Program Manager will be an internal product manager for Salesforce, where the client is the internal sales team. This is a 'full stack' change management role with the successful candidate being given responsibility for specific, high-impact projects of multi-month (and potentially multi-year) duration where they will be involved in ideation, solution design, and project management, as well as execution on workstreams related to Sales team enablement.
As we rapidly grow our company and customer-base, we need change-management and program-management experts who can help identify and deliver internal solutions to help us scale as an organization – especially as we seek to empower the Sales team to hit their goals.
You will:
Work cross-functionally to identify process, tooling, and policy gaps that naturally emerge as we rapidly scale our business
Develop strong collaborative relationships with key stakeholders across the company
Be accountable for driving productivity-related projects, and be directly responsible for marshalling the cross-functional support and resources needed to accomplish your goals
Manage directly (or coordinate) the 'full-stack' of change management activities across stakeholder engagement, messaging/communication planning, and enablement (for example via Sales education)
Create communication plans (and editorial content/materials), as well as relevant, strategic training elements to support the organizational change projects
Document business processes and establish long-term governance mechanisms to support productivity-related programs over the long term
Provide guidance, consulting, and coaching (on change management methodologies) to peers and others on partner teams
We're looking for someone who has:
Extensive Salesforce experience
7+ years of program management/change management (or similar) experience
Experience with medium or large-scale organizational and/or technological change efforts (including program design and implementation)
Nice to haves:
Comfort operating with incomplete data and adapting / re-prioritizing activities as business needs change
Deep problem solving and analysis experience (solving business problems – commercial, operational, financial) in a Sales-oriented environment
Excellent analytical, presentation, and communication experience, influencing across all levels from front lines to C-Suite. You set a high-bar in terms of communication effectiveness
A growth mindset and innate curiosity where every interaction is an opportunity to learn and improve (yourself, and those around you)
You demonstrate leadership qualities throughout your work – taking ownership of challenges, selflessly supporting your colleagues, and setting the standard for quality in your deliverables
You should include these in your application:
A resume and/or LinkedIn profile