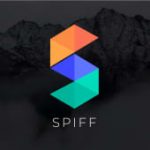 Spiff (51-200 Employees, 463% 2 Yr Employee Growth Rate)
Spiff is a developer of a commission planning platform used to automate commissions and motivate sales teams.
173% 1-Year Employee Growth Rate | 463% 2-Year Employee Growth Rate | LinkedIn | $16M Venture Funding
What Is Employee Growth Rate & Why Is It Important?
Overview
At Spiff, we encourage creativity, value innovation, expect collaboration, and are results driven. If you are a "get stuff done" individual and are looking for a transformative experience, we want to talk to you! We have ambitious aspirations and are looking for the right people to help us reach escape velocity.
Requirements
Spiff is looking for a Marketing Specialist (Social & Digital Content) to join our marketing team. More specifically, we are looking for an enthusiastic and creative utility player with a passion for social media. The ideal candidate will have some experience creating digital content and managing daily social media operations for brands. If you are a lifelong learner and hungry to influence marketing strategy, this is the job for you. We are also looking for a team player that can both provide and receive feedback as well as the ability to balance working smart with working hard.
As the Digital Marketing Specialist (Social & Digital Content) you will be responsible for the following:
Work with key stakeholders to develop, implement, and enforce efficient and scalable social media workflows and processes.
Establish and clearly communicate a set of best practices to keep the Spiff social media presence consistent, clean, and professional.
Serve as the in-house expert to guide employee advocacy and social brand presence. Consult on individual campaigns and projects as needed to answer any questions and to steer campaigns in the right direction. Provide clear, actionable, and easy-to-implement feedback when necessary.
Manage and maintain a consistent posting schedule. Clearly communicate campaign status and results to the broader marketing team. Provide reports on a monthly and as-needed basis for leadership teams, marketing personnel, and other key stakeholders.
Stay up-to-date on social media best practices, keep profiles and imagery on brand, keep all documentation and training materials up-to-date, and notify key stakeholders should any changes be made to the workflow, strategy, or to the platforms themselves.
Monitor all channels closely and respond to any inquiries, comments, mentions, etc. in a timely manner. Interact with industry experts, influencers, customers, and prospects to boost engagement and interest in the Spiff brand.
Brainstorm, plan, and execute native social campaigns to increase brand awareness, support key initiatives, and increase engagement across platforms.
Qualifications:
1-3 years experience managing social media and creating digital content for a company.
A creative mind with the ability to use data-driven insights to generate results.
Strong written and verbal communication skills.
Comfortable in customer facing roles, providing a basic level of support and information to those who request assistance through social media channels.
Proven ability to work cross functionally across different teams and departments.
Demonstrated success improving engagement and brand awareness for a company across various social platforms.
Self-starter, can work independently and proactively.
Must have a positive and flexible attitude for working in a fast-paced team.
Have passion for what you do and a "get stuff done" attitude.
Organized with strong attention to detail
Must have good judgment and understand when to escalate issues or ask for help.
Interest in all aspects of digital marketing and a willingness to learn and grow in areas including and outside of social media marketing.
Benefits
What types of perks and benefits we offer…
Competitive Salary and Equity
Comprehensive medical, dental, vision coverage for you and your dependents
Up to $2400 a year towards your Health Savings Account
401(k)
Company sponsored Short Term and Long Term Disability Insurance
Company sponsored access to online counseling
Flexible Time Off
Flexible work hours
Parental leave
HQ in Salt Lake City ( enjoy biking and skiing when you come to visit! )
Remote Friendly Company