Account Manager – Analyst – CVS Health
Sales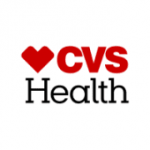 CVS Health (501+ Employees, 13% 2 Yr Employee Growth Rate)
6% 1-Year Employee Growth Rate | 13% 2-Year Employee Growth Rate | LinkedIn | $0 Venture Funding
What Is Employee Growth Rate & Why Is It Important?
Job Description
1) The HP Account Manager is a client facing role working directly with key client contacts.
2) The HP Account Manager is an integral part of the overall Account services team that owns the client relationship, delivering client satisfaction.
3) The HP Account Manager will demonstrate a high level of accountability through the execution of timely, accurate, and reliable interaction with the client, demonstrating a professional manner at all times. Interactions include but are not limited to; email, client calls, video conference and in person meetings etc.
4) The HP Account Manger must be able to drive results through others, holding internal partners accountable to deliver on client requests, solutions and, resolving issues.
5) The HP Account Manager, after initial training and shadowing period, will continuously learn more about how CVSH operates, through additional formal, informal and self-learning opportunities.
6) The HP Account Manager will continuously learn more about the unique aspects of other HP market segments (Medicare, Medicaid, Exchange, and/or Commercial) through additional formal, informal and self-learning opportunities.
1. Monitoring all stages of client work activity that is received to ensure proper expectations are set
and activity is proceeding as intended. Organizing and confirming timelines and prompt execution
are in place by holding internal business partners accountable to deliver on client commitments.
Responsible for quickly escalating issues within the organization prior to client escalation or when
client commitments are at risk. Ensuring all client issues are being entered and tracked in client management tools, monitoring them throughout their lifecycle.
Engages and drives internal partners to ensure client operational requests are completed timely and accurately by the commitment date.
Creates and leads all operational logs and calls, including follow up and resolution plans for each item identified. Accountable for timelines and tracking actions between internal and external stakeholders. Serve as operation point of contact for client.
Accountable for Health Plan Account Management specific performance guarantees.
Consulting with clients along with internal partners on how CVSH can deliver a request in an operationally efficient manner. Providing research, project management and PBM knowledge.
Required Qualifications
KNOWLEDGE OF:
• Microsoft applications (Excel, PowerPoint, Word, Outlook, Teams)
SKILL IN:
• Excellent written and verbal communication skills both virtually and in person
• Continuous learning in order to successfully demonstrate PBM knowledge to the client and internal partners
ABILITY TO:
• Ability to work on multiple projects, prioritize, and resolve complex problems
• Ability to work variable hours to support a client's needs
• Effectively work independently with minimal daily supervision
• Quickly learn CVSH systems
• Travel up to 25% of the time. Travel may require but is not limited to flights, overnight stays, local travel, travel on short notice and other travel deemed necessary by the Company
COVID Requirements
COVID-19 Vaccination Requirement
CVS Health requires certain colleagues to be fully vaccinated against COVID-19 (including any booster shots if required), where allowable under the law, unless they are approved for a reasonable accommodation based on disability, medical condition, religious belief, or other legally recognized reasons that prevents them from being vaccinated.
You are required to have received at least one COVID-19 shot prior to your first day of employment and to provide proof of your vaccination status or apply for a reasonable accommodation within the first 10 days of your employment. Please note that in some states and roles, you may be required to provide proof of full vaccination or an approved reasonable accommodation before you can begin to actively work.
Preferred Qualifications
Any customer management experience.
Education
Bachelor's degree or equivalent experience required.
Business Overview
Bring your heart to CVS Health
Every one of us at CVS Health shares a single, clear purpose: Bringing our heart to every moment of your health. This purpose guides our commitment to deliver enhanced human-centric health care for a rapidly changing world. Anchored in our brand – with heart at its center – our purpose sends a personal message that how we deliver our services is just as important as what we deliver.
Our Heart At Work Behaviors™ support this purpose. We want everyone who works at CVS Health to feel empowered by the role they play in transforming our culture and accelerating our ability to innovate and deliver solutions to make health care more personal, convenient and affordable.
We strive to promote and sustain a culture of diversity, inclusion and belonging every day.
CVS Health is an affirmative action employer, and is an equal opportunity employer, as are the physician-owned businesses for which CVS Health provides management services. We do not discriminate in recruiting, hiring, promotion, or any other personnel action based on race, ethnicity, color, national origin, sex/gender, sexual orientation, gender identity or expression, religion, age, disability, protected veteran status, or any other characteristic protected by applicable federal, state, or local law.