Associate, Corporate Development – R-Zero Systems
Others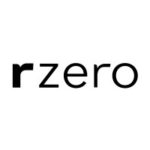 R-Zero Systems (51-200 Employees, 195% 2 Yr Employee Growth Rate)
92% 1-Year Employee Growth Rate | 195% 2-Year Employee Growth Rate | LinkedIn | $56.5M Venture Funding
What Is Employee Growth Rate & Why Is It Important?
Description
About R-Zero
R-Zero is the first biosafety technology company dedicated to making the indoor spaces we share safer, healthier and more productive. Founded to meet a once-in-a-generation opportunity to rethink how society approaches health in the built environment, we develop the most effective and innovative technologies to create safer, healthier buildings for all. Combining space utilization sensor technology, AI, ML and IoT connected hardware, R-Zero's intelligent biosafety platform provides first-of-its-kind visibility, automation and smart risk reduction in the indoor environments where humans spend 90% of their time. Today, R-Zero is emerging as a world-leader in delivering category-defining technology to deliver healthier indoor spaces for all.
We are a fast-growing startup, backed by the world-leading experts at Mayo Clinic and thought-leaders across health, hospitality, sports, commercial real estate and impact sectors – including those who have propelled some of the most transformative tech and innovation in history. DBL Partners, World Innovation Lab (WiL), SOSV, and John Doerr have all invested in our vision for a future that prioritizes health in the built environment.
As we grow our team, we're looking for candidates who aren't afraid to challenge the status quo, and are motivated to usher in a better future via better buildings. #LI-Remote
What you'll do:
Identify and evaluate potential acquisition and partnership opportunities to accelerate R-Zero's product and commercial initiatives
Research high-potential markets, map competitive landscapes, and build business cases
Support deal team on live transactions by conducting due diligence, managing data rooms, preparing financial analyses, and coordinating with internal / external teams
Drive fundraising efforts by consolidating information from teams across the organization, building presentation materials, and coordinating with potential investors
Support other special projects and analyses as needed
Requirements
What We're Looking For:
Bachelor's degree
3-4 years of experience in corporate development, VC, investment banking, or management consulting. Startup experience is a plus
Experience working in a transactions oriented and / or professional services environment
Analytically minded with strong attention to detail
Great communicator with the ability to present effectively, both verbally and through written materials
Exceptional organization and project management skills
Interest in transforming the future of biosafety
Benefits
You'll love working at R-Zero because of our:
High-impact mission and purpose-driven team / culture
Flexibility to choose how you work – whether it be remote (anywhere in the USA), in our brand new Salt Lake City HQ, or a combination of the two
Competitive salary, startup equity + incentives
Excellent healthcare benefits (medical, dental, vision) covered at 100% for employees, with active enrollment eligibility – so coverage starts on day one

We're in the business of improving human health for all, so the health of every employee and their families is key

401(k) program with zero waiting period, so you can start investing in your future on day one
Dedication to deep work on Wednesday – no internal meetings, so you can focus on what's most important
Unlimited time off
Company-sponsored quarterly meetups to connect as a team
Perks are nice, but perks aren't what makes R-Zero an incredible place to work. It's our mission, team, and the opportunity to move society forward with impact-driven work that does. At R-Zero, we're building category-defining technology to solve one of society's greatest challenges, and our work compels us to show up each day for our customers and our teams, while feeling well supported in our benefits.
Tied to our science-based mission focused on health and safety, R-Zero maintains a policy requiring all employees to be fully vaccinated against COVID-19. Our priority is first and foremost the health and safety of our employees, partners and our community. Please note that R-Zero is an equal opportunity employer and we will comply with applicable law regarding accommodations.