Bilingual Account Executive – Growth Business / Bilingual Account Executive – Growth Business – Salesforce
Marketing,Sales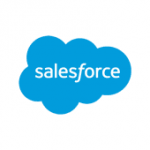 Salesforce (501+ Employees, 32% 2 Yr Employee Growth Rate)
14% 1-Year Employee Growth Rate | 32% 2-Year Employee Growth Rate | LinkedIn | $65.4M Venture Funding
What Is Employee Growth Rate & Why Is It Important?
To get the best candidate experience, please consider applying for a maximum of 3 roles within 12 months to ensure you are not duplicating efforts.
Job Category
Sales
Job Details
Chargé(e) de compte bilingue – Entreprise en développement
À propos de Salesforce
Fondée en 1999, la société Salesforce est le leader mondial de la gestion de la relation client (CRM). Des entreprises de toutes tailles et de tous secteurs utilisent Salesforce pour transformer leurs activités, dans les domaines des ventes, des services, du marketing, du commerce, et bien d'autres, en interagissant avec les clients d'une toute nouvelle manière. Nous exploitons des technologies qui ont le potentiel de révolutionner les entreprises, les carrières et, espérons-le, notre monde.
Salesforce repose sur un ensemble de quatre valeurs fondamentales : confiance, réussite client, innovation et égalité. En rendant la technologie plus accessible, nous contribuons à créer un avenir avec plus d'opportunités et d'égalité pour tous. Cette approche a propulsé notre entreprise au sommet. Elle figure notamment au classement des " 100 Best Companies to Work For® " (100 meilleures entreprises pour lesquelles travailler) 2021 selon Fortune, pour la 14e année consécutive.
Il y a ceux qui choisissent de travailler avec les meilleurs, et puis, il y a ceux qui veulent faire plus qu'un simple travail. Ce sont eux qui améliorent des vies, pas seulement leur carrière, qui ont un impact immédiat, et pas ultérieur, qui réalisent des actions qui vont au-delà d'eux-mêmes, de leur secteur et de leur entreprise.
Nous sommes convaincus que tout le monde peut être un Trailblazer. Rejoignez Salesforce et découvrez un avenir plein de nouvelles opportunités.
À propos de l'équipe
Chargée de comptes d'entreprises en développement
Le territoire est réparti selon l'emplacement géographique et la région
À propos du poste
Vendre la plate-forme Customer 360 dans son intégralité à un ensemble de clients Salesforce existants, ainsi que trouver de nouveaux clients dans votre territoire assigné
Augmenter les dépenses au sein des entreprises de 50 à 200 employés
Pour y parvenir :
Vous collaborerez avec des ressources internes pour générer une valeur ajoutée et une expertise supplémentaires.
Vous générerez un pipeline qui génèrent des revenus et permettent d'atteindre les quotas.
Vous utiliserez la vente fondée sur la valeur et le retour sur investissement plutôt que sur la fonctionnalité technique.
Vous renforcerez la crédibilité et la confiance tout en influençant les décisions d'achat.
Vous susciterez l'intérêt et décrocherez de nouveaux clients grâce à une stratégie sortante tout en acquérant de l'expertise dans divers secteurs.
Vous identifierez les initiatives commerciales et les points faibles afin de cartographier nos solutions.
Vous ferez des recherches et acquerrez des connaissances sur divers secteurs d'activité et personas.
Qualifications attendues
Nombre moyen d'années d'expérience requises : 4 ans de cycle complet de vente, dont au moins un sur le terrain
Gestion d'une grande liste composée d'un mélange de nouveaux et d'anciens comptes, en mettant l'accent sur la recherche de nouveaux clients.
Expérience de vente à des cadres dirigeants
Capacité à créer et à dispenser des présentations à vos clients
Expérience dans l'élaboration d'une analyse de rentabilisation et la réalisation de retour sur investissement
Capacité à élaborer des stratégies avec une grande équipe interne
Notre investissement en vous:
Habilitation de classe mondiale et formation à la demande : consultez Trailhead.com pour voir un avant-goût !
Formation commerciale Sandler
Bootcamp produit d'une semaine
Programme de mentorat Fast Ramp
Coaching individuel hebdomadaire avec votre supérieur
Chemin transparent vers la promotion avec des programmes accélérés de développement du leadership
Exposition à des leaders d'opinion passionnés par nos valeurs
Possibilités de bénévolat :
Avez-vous entendu parler de notre modèle 1:1:1, axé sur le fait de soutenir la communauté ? Les succès en matière de partage nous ont aidés, ainsi que notre Trailblazer Community, à devenir un chef de file en matière de philanthropie, de culture et d'innovation. Nous sommes l'une des entreprises les plus innovantes au monde selon Forbes, sommes n° 1 au classement Top 50 Companies that Care selon PEOPLE, et figurons sur la liste Change the World de Fortune. Les valeurs créent de la valeur. Nos valeurs ont contribué à obtenir un chiffre d'affaires de 24,66 milliards de dollars au cours de l'exercice 2021.
Nous avons un site Web destiné au public qui explique nos divers points forts :
Avantages en matière de santé
Avantages financiers et en nature
Politiques sur les congés
Avantages parentaux
Avantages et réductions
Consultez https://www.getsalesforcebenefits.com/ pour la liste complète !
Blogs de vente à lire !
Faire ce qu'il faut – Une formule gagnante pour la réussite des ventes – https://www.salesforce.com//eu/company/careers/employee-spotlights/doing-what-it-takes/
Pour vendre plus, parlez moins des produits. Beaucoup moins –
https://www.salesforce.com/eu/company/careers/dublin/employee-spotlights/sell-more-talk-less/
Conseils pour construire votre carrière d'un gagnant de Shark Tank –
https://www.salesforce.com/company/careers/employee-spotlights/advice-to-invent-career/
Une première fois à tout : explorer les ventes chez Salesforce –
https://www.salesforce.com/company/careers/exploring-life-salesforce/
Bilingual Account Executive – Growth Business
About Salesforce
Founded in 1999, Salesforce is the global leader in Customer Relationship Management (CRM). Companies of every size and industry are using Salesforce to transform their businesses, across sales, service, marketing, commerce, and more by connecting with customers in a whole new way. We harness technologies that can revolutionize companies, careers, and, hopefully, our world.
Salesforce is built on a set of four core values: Trust, Customer Success, Innovation, and Equality. By making technology more accessible, we're helping create a future with greater opportunity and equality for all. This has taken our company to great heights, including being named one of the FORTUNE "100 Best Companies to Work For®" 2021 – 14 years in a row.
There are those who choose to work with the best and brightest. And then, there are those who want to do more than just a job. They are the ones improving lives, not only their careers. Having an impact now instead of later. Doing something that's so much bigger than themselves, an industry, and their company.
We believe everyone can be a Trailblazer. Join Salesforce and discover a future of new opportunities.
About the Team
Growth Business Account Executive
Territory is aligned by local geography and region
About the Role
Selling the entire Customer 360 Platform across a set of existing Salesforce customers as well as breaking into net new logos in your assigned territory
Increasing revenue spend within companies between 50 and 200 employees
They do this by…
Partnering with internal resources to drive additional value and expertise
Generating pipeline that leads to closed revenue and quota attainment
Selling on value and return on investment vs. technical functionality
Building credibility and trust while influencing buying decisions
Generating interest and landing new logos by outbound strategy while becoming an expert in various industries
Uncovering business initiatives and pain points to map back our solutions
Researching and understanding various lines of business and personas
Preferred Qualifications:
Average years of experience required – 4+ years of full cycle sales experience, with at least 1 in the field
Managing a large list of hybrid net new and install accounts, with a focus on hunting new business.
Experience selling to the C-suite
Ability to build and deliver presentations to your customers
Experience building a business case and delivering return on investment
Ability to strategize with a large extended internal team
Our investment in you:
World class enablement and on-demand training – check out Trailhead.com for a sneak peek!
Sandler Sales Training
Week-long product bootcamp
Fast Ramp mentorship program
Weekly 1:1 coaching with your leadership
Clear path to promotion with accelerated leadership development programs
Exposure to executive thought leaders with a passion for living our values
Volunteer Opportunities:
Have you heard of our 1:1:1 model, focused on giving back to the community? The successes in giving back have helped us and our Trailblazer community become a leader in philanthropy, culture, and innovation. We are one of the World's Most Innovative Companies, according to Forbes, we are #1 in PEOPLE's Top 50 Companies that Care, and are on Fortune's Change the World list. Values create value. Our values helped drive our revenue number to $24.66 billion dollars in fiscal year 2021.
We have a public-facing website that explains our various benefits for:
Sales Blogs worth reading!
Doing what it takes – A winning formula for sales success – https://www.salesforce.com//eu/company/careers/employee-spotlights/doing-what-it-takes/
To sell more, talk about products less – a lot less –
https://www.salesforce.com/eu/company/careers/dublin/employee-spotlights/sell-more-talk-less/
Advice to invent your career from a Shark Tank winner –
https://www.salesforce.com/company/careers/employee-spotlights/advice-to-invent-career/
A first time for everything: Exploring sales at Salesforce –
https://www.salesforce.com/company/careers/exploring-life-salesforce/
Accommodations
If you require assistance due to a disability applying for open positions please submit a request via this Accommodations Request Form.
Posting Statement
At Salesforce we believe that the business of business is to improve the state of our world. Each of us has a responsibility to drive Equality in our communities and workplaces. We are committed to creating a workforce that reflects society through inclusive programs and initiatives such as equal pay, employee resource groups, inclusive benefits, and more. Learn more about Equality at Salesforce and explore our benefits.
Salesforce.com and Salesforce.org are Equal Employment Opportunity and Affirmative Action Employers. Qualified applicants will receive consideration for employment without regard to race, color, religion, sex, sexual orientation, gender perception or identity, national origin, age, marital status, protected veteran status, or disability status. Salesforce.com and Salesforce.org do not accept unsolicited headhunter and agency resumes. Salesforce.com and Salesforce.org will not pay any third-party agency or company that does not have a signed agreement with Salesforce.com or Salesforce.org.
Salesforce welcomes all.