Budgeting & Analysis Workforce Management – Manager -Remote – CVS Health
Others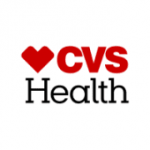 CVS Health (501+ Employees, 13% 2 Yr Employee Growth Rate)
5% 1-Year Employee Growth Rate | 13% 2-Year Employee Growth Rate | LinkedIn | $0 Venture Funding
What Is Employee Growth Rate & Why Is It Important?
Job Description
Position can be based anywhere in the US and is 100% work from home
This role serves as a technical point person & supporting data analyst for the Enterprise Workforce Management team. The primary responsibilities include the development, implementation, & analysis of labor staffing models, workload inputs, & budget submissions. The successful candidate will be accountable for the cross-platform analytics which includes modelling, statistical analysis, and big data analytics. At the core of the skillset will be their proven track record of leveraging SQL, Python, R and other data management tools to procure, tansform, manipulate and analyze complex data sets. Utilizing their skillset they will also develop and deliver effective business reporting to Operational & Finance audiences in the most efficient and effective manner possible. This role could potentially have up to 2 Sr. Consultants reporting to them. The successful candidate will partner with Operations, Finance, IT and the broader Workforce Management Team to create and support accurate and timely labor budgets and forecast submissions.
Required Qualifications
• 5+ years of demonstrated knowledge of Python, Alteryx, SQL, or R, along with development level Tableau and/or Power BI experience
• 5+ years steering Business Unit Level ROI analysis & dissemination designed for executive-level leadership (VP & above)
COVID Requirements
COVID-19 Vaccination Requirement
CVS Health requires certain colleagues to be fully vaccinated against COVID-19 (including any booster shots if required), where allowable under the law, unless they are approved for a reasonable accommodation based on disability, medical condition, religious belief, or other legally recognized reasons that prevents them from being vaccinated.
You are required to have received at least one COVID-19 shot prior to your first day of employment and to provide proof of your vaccination status or apply for a reasonable accommodation within the first 10 days of your employment. Please note that in some states and roles, you may be required to provide proof of full vaccination or an approved reasonable accommodation before you can begin to actively work.
Preferred Qualifications
• 6+ years of demonstrated high proficiency with corporate software applications, including MS Word, Project, Visio, and PowerPoint, as well as some special proprietary applications.
• Demonstrated advanced Excel skills (e.g., Advanced Formulas, Power Pivot, Charts, Graphs, VBA & Macros, etc.)
• Experience utilizing Workforce Management Software and/or budgeting software
• Experience budget planning and management at the weekly level
• Experience in data management with the ability to write scalable, production-level code using SQL that interfaces with Teradata preferred
Masters/Advanced Degree Preferred
Education
Bachelor's degree or equivalent years of experience.
Business Overview
Bring your heart to CVS Health
Every one of us at CVS Health shares a single, clear purpose: Bringing our heart to every moment of your health. This purpose guides our commitment to deliver enhanced human-centric health care for a rapidly changing world. Anchored in our brand – with heart at its center – our purpose sends a personal message that how we deliver our services is just as important as what we deliver.
Our Heart At Work Behaviors™ support this purpose. We want everyone who works at CVS Health to feel empowered by the role they play in transforming our culture and accelerating our ability to innovate and deliver solutions to make health care more personal, convenient and affordable.
We strive to promote and sustain a culture of diversity, inclusion and belonging every day.
CVS Health is an affirmative action employer, and is an equal opportunity employer, as are the physician-owned businesses for which CVS Health provides management services. We do not discriminate in recruiting, hiring, promotion, or any other personnel action based on race, ethnicity, color, national origin, sex/gender, sexual orientation, gender identity or expression, religion, age, disability, protected veteran status, or any other characteristic protected by applicable federal, state, or local law.