Campaign Manager Exchanges – Polygon
Others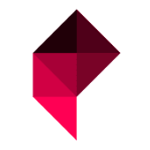 Polygon (51-200 Employees, 19% 2 Yr Employee Growth Rate)
9% 1-Year Employee Growth Rate | 19% 2-Year Employee Growth Rate | LinkedIn | $0 Venture Funding
What Is Employee Growth Rate & Why Is It Important?
Polygon is a popular Layer-2 solution on the Ethereum blockchain. It functions as a side-chain, letting Dapps on Ethereum operate with low fees and almost instant settlements.
Polygon is highly scalable and already supports upcoming Ethereum features such as Scaling and Interoperability. As one of the most popular Layer-2 solutions for Ethereum, there are many Polygon Jobs that are always available.
Using Polygon, one can create Optimistic Rollup chains, ZK Rollup chains, stand-alone chains or any other infrastructure required by the developer. Polygon effectively transforms Ethereum into a full-fledged multi-chain system (Internet of Blockchains). This multi-chain system is akin to other ones such as Polkadot, Cosmos, Avalanche etc., with the advantages of Ethereum's security, vibrant ecosystem and openness. With Polygon, new features are being built around the proven technology to expand the ability to cater to diverse needs from the developer ecosystem.
Check out some of the Polygon Careers below:
Job Description
What is Polygon?Polygon is the leading platform for Ethereum scaling and infrastructure development. Its growing suite of products offers developers easy access to all major scaling and infrastructure solutions: L2 solutions (ZK Rollups and Optimistic Rollups), sidechains, hybrid solutions, stand-alone and enterprise chains, data availability solutions, and more. Polygon's scaling solutions have seen widespread adoption with 7000+ applications hosted, 1B+ total transactions processed, ~100M+ unique user addresses, and $5B+ in assets secured.The RolePolygon is working towards building a strong strategic relationship with key CEXs globally that would enable us to plan initiatives for the mutual benefit of the Exchanges and the Polygon ecosystem. We are looking for someone who can lead the co-marketing efforts with the exchanges for Polygon and its ecosystem projects.
Responsibilities:
Ideate and initiate co-marketing activities with CEXs increasing adoption for Polygon and its ecosystem
Take end-to-end ownership of campaign design and execute with internal and external stakeholders
Define success metrics for the campaigns and strive to deliver upon them
What you need to succeed:
Led marketing campaigns for a product-based startup/technology company
Managed social media channels and campaigns
Has created narrative-driven content for technology
Good understanding of web3 and community behavior
Exceptional communication, analytical, and writing skills
2+ years of cumulative work experience
Strong organization and planning with an ability to meet deadlines
BenefitsWork from anywhere (Remote first)Flexible working hoursFlexible vacation policyCompetitive SalaryPolygon is committed to a diverse and inclusive workplace and is an equal opportunity employer. We do not discriminate on the basis of race, national origin, gender, gender identity, sexual orientation, protected veteran status, disability, age, or other legally protected status.Learn More about PolygonWebsite | Twitter | Ecosystem Twitter | Developer Twitter | Studios Twitter | Telegram | Reddit | Discord | Instagram | Facebook | LinkedIn