Care Operations Associate – Honor
Others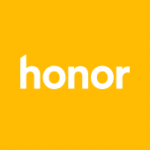 Honor (501+ Employees, 30% 2 Yr Employee Growth Rate)
22% 1-Year Employee Growth Rate | 30% 2-Year Employee Growth Rate | LinkedIn | $625M Venture Funding
What Is Employee Growth Rate & Why Is It Important?
We're looking for a Care Operations Associate to join the Care Operations Team. In this position you'll handle inquiries and solve problems to support our clients and Care Pros. You'll learn varied workflows and techniques to help you do this, and your work will be critical to providing a high quality of care and an excellent level of customer service in your market.
Pay for this role begins at $18.50/hour plus full benefits. We are currently hiring for a variety of schedules, please apply if you have flexibility in your schedule. Please note that all schedules do require at least one working weekend day (Saturday and/or Sunday) and evening hours.
About you:
This role may be a great fit if you love problem solving, have effective communication skills, and have strong attention to detail.
To succeed in the role, you'll need:
3+ years of experience working in a customer service role
Flexibility to work on at least one weekend day
Empathy with a focus on the health and safety of our elderly clients
Strong problem solving and critical thinking skills
Strong multi-tasking skills to handle multiple urgent issues in fast paced environment
About the work:
A Care Operations Associate supports external customers and internal team members to provide a mutually beneficial outcome. To do this, you'll work with a team focused on supporting Care Pros, clients and Partners in a specific regional area. This breaks down into two main components of work:
Provide exceptional service directly to clients and Care Pros
Assist clients and build trust by responding to inquiries and issues in a timely manner and managing changes to their schedule or care plan
Support Care Pros by handling their inbound requests and providing feedback and coaching to enable their success at every visit
Execute staffing best practices and engage creative techniques to ensure optimal matches between Care Pros and clients
Effectively and consistently identify issues and service complications that require escalation and support the market team to provide a timely and thorough resolution
Coordinate with market team members to deliver a seamless client and Care Pro experience
Effectively execute on the prioritized work within the market team to meet the dynamically changing needs of partners, clients and Care Pros
Manage updates to client accounts and care plans to ensure that the market team has updated information to address clients' needs in urgent situations
Manage changes in Care Pro availability and preferences to enable the market team to optimize work for Care Pros and provide a positive experience
Work cross-functionally to provide feedback and support to other internal efforts such as Care Pro recruiting, Care Pro HR, and billing
Location
Austin, Texas, United States