Chief Financial and Business Officer – Code for America
Accounting / Finance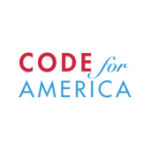 Code for America (201-500 Employees, 61% 2 Yr Employee Growth Rate)
16% 1-Year Employee Growth Rate | 61% 2-Year Employee Growth Rate | LinkedIn | $0 Venture Funding
What Is Employee Growth Rate & Why Is It Important?
Code for America believes government can work for the people, by the people, in the digital age, and that government at all levels can and should work well for all people. For more than a decade, we've worked to show that with the mindful use of technology, we can break down barriers, meet community needs, and find real solutions.
Our employees and active community of volunteers build and transform government and community tools and services, making them so good they inspire change. We merge the best parts of technology, nonprofit, and government to help support the people who need it most. With a focus on diversity, equity, inclusion, and deep empathy for partners in government and community organizations and the people that our partners serve, we're building a movement of motivated change agents driven by meaningful results and lasting impact. At Code for America, you contribute to exciting work while learning and developing in a supportive and flexible environment. Our compensation and benefits are holistic and thoughtfully curated to represent our employees and our mission. Help us drive real generational change that lasts.
Code for America is looking for a talented Chief Financial and Business Officer who will be a key member of the Executive Team, working with senior leadership to set the strategic direction and ensure the financial and operational health of the organization.
About the Role: 
Reporting directly to the CEO, you will serve as a thought partner for setting long-term strategy. You will also provide strong technical and visionary leadership to the finance, contracts, and accounting department.  Strategic areas of focus include resource analysis and allocation, risk management and compliance, and tasks in support of Board governance.
The key priorities of the Chief Financial and Business Officer are:
To manage ongoing and evolving financial and operational sustainability efforts as the organization has evolved from a 70 person organization to a more than 160 person organization in two years, including financial infrastructure and operations.
To lead efforts on developing and executing a long-term revenue model and integrated financial and business plan to meet ambitious goals that include budgets and pricing models for donors, grants, governmental contracts, and other revenue streams.
Represent Finance and Business perspective in cross-functional, org-wide decision-making, strategy development, and operational execution.
In this position you will:
Help to develop and execute multi-year business plans and strategies that advance our vision, mission, and values.
Oversee the timely and accurate development of budgets, financial reports, and models that will assist the CEO, Board, and the Leadership Team in making informed program strategy, resource allocation, and investment decisions which foster organizational effectiveness and sustainability.
Create a culture of risk intelligence to meet evolving and transformative goals while having an iterative approach to impact.
Manage finance-related operations, ranging from facilities management to policy construction on organization-wide initiatives.
About you: 
The position is a perfect fit if you have:
10+ years' leadership experience in finance, business, or government administration, including experience in a technology and/or matrix organization.
Experience in a senior financial-management role, knowledge of financial modeling, partnering with executive staff, resulting in the development and implementation of creative financial management strategies.
Passion, enthusiasm, focus, and creativity around CfA's vision, mission, and values.
Been an action-oriented big picture thinker, yet managed details with a high degree of efficacy.
Cultural competence and recognize the importance of diversity, equity, and inclusion.
Excellent interpersonal skills, are comfortable with ambiguity, and have the ability to thrive in dynamic, hard-working environments.
An ability to work collaboratively, exercising good judgment, decision-making, and problem-solving skills to achieve shared goals.
It's a bonus points if you/have: 
Experience managing budgets of at least $30 million (CfA's budget is > $40M).
Experience with earned revenue, including government contracting, grants, training or consulting of any kind.
What you'll get: 
Full benefits package with 100% coverage towards select medical, dental and vision plans and contributes 80% of the cost towards dependent and family coverage
401k plan with matching funds
A collaborative, hardworking and fun environment
Leadership and teammates who value Equity, Inclusion, and Diversity
Professional development includes bi annual 360 review process and $1000 annual budget
A manager and org-wide structure that supports and enables professional development
Compensation: Code for America's salary bands are transparent internally as a part of our commitment to diversity, equity, and inclusion. We are happy to extend this transparency during the recruitment process. As a part of our equitable hiring practices, we aim to target the midpoint of the 2nd quartile of the range for all new hires. The targets for this role are dependent on the market/geographic location. The targets for this role range from $260,000 – $290,000 ($275,000 midpoint).
Equal Employment Opportunity: 
Code for America values a diverse, equitable, and inclusive workplace and strongly encourages women, people of color, LGBTQ+ folks, people with disabilities, members of ethnic minorities, foreign-born residents, and veterans to apply. Code for America is an equal opportunity employer. Applicants will not be discriminated against because of race, color, creed, sex, sexual orientation, gender identity or expression, age, religion, national origin, citizenship status, disability, ancestry, marital status, veteran status, medical condition or any protected category prohibited by local, state or federal laws.