Chief Financial Officer – Wonolo
Accounting / Finance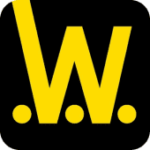 Wonolo (501+ Employees, 27% 2 Yr Employee Growth Rate)
28% 1-Year Employee Growth Rate | 27% 2-Year Employee Growth Rate | LinkedIn | $52.9M Venture Funding
What Is Employee Growth Rate & Why Is It Important?
Wonolo (Work Now Locally) is disrupting the $140BN temporary staffing industry. Founded in 2014, Wonolo's mission is to help people find consistent work. Through our two-sided tech marketplace, we connect hundreds of businesses in need of front-line workers with 500,000 underemployed workers in local markets across the United States, within minutes. Wonolo empowers the in-demand workforce by democratizing access to flexible work, opportunities to learn new skills, a living wage, and comprehensive portable benefits and perks.
We are looking for a Chief Financial Officer (CFO) to help scale the company from the growth stage to IPO and beyond.  Reporting to the Chief Executive Officer, the CFO will oversee all areas of Accounting and Financial Planning and Analysis, and take ownership of all company fiscal matters.
The CFO will solidify the continued evolution of company-wide key performance indicators (KPIs), support investor relations and fundraising efforts, and lead all accounting and audit processes. The CFO will be a trusted member of the leadership team and serve as a thought partner across the company.
We welcome qualified candidates located anywhere in the United States.
What you'll do:
Work collaboratively with the executive team to develop the strategic plan
Lead and make strategic decisions about fiscal policy, budgeting, forecasting, reporting, contract negotiations, and auditing
Advance the insight and understanding of the business' unit economics and KPIs to drive further alignment and accountability across the company
Collaborate with other teams to assess the economic return on strategic initiatives and provide actionable insights to help drive optimal business decisions
Further develop and own the company's overall financial forecasting model
Support investor relations, including board decks and investor updates, as well as help shape our internal and external financial narrative and strategy
Provide analytical and due diligence support for fundraising activities
Identify and address financial opportunities and risks for the company
Build strong relationships with the board, the investors, and the banks
Who you are:
High IQ, but even higher EQ
Strong leadership skills and self-awareness to have the right influence on the executive team and the rest of the company
Ability to build trust and collaborate effectively with the executive team to make strategic decisions swiftly
Highly strategic, but also tactical with a high sense of urgency and execution speed
Ability to lead the budgeting process that strikes the right balance between discipline, simplicity, flexibility, and growth
Ability to break down complex issues and communicate in simple messaging to the board, investors, and the team
Experience scaling a team from the growth stage to 500+ employees
You demonstrate a commitment to advancing representation and inclusion in and out of the workplace
Preferred:
IPO experience
Background in growth-stage marketplaces and/or B2B businesses
Benefits and perks:
The opportunity for growth in a mission-driven and well-funded start-up
Meaningful equity and company bonus
We pay 100% of the medical/dental/vision insurance premiums for you
Generous parental leave plan
Cell phone reimbursement and company laptop
Access to continued learning, unlimited access to Udemy for Business sponsored by Wonolo
Retirement plans as well as life and disability insurance
We encourage a healthy work-life balance and offer flexible schedules, an open vacation policy, and the ability to work from anywhere in the U.S. or Canada (no more commutes!)
Team outings, happy hours, company off-sites, and more!
About Wonolo:
Wonolo is a two-sided job marketplace that serves over 1 million front-line workers, providing them access to flexible and consistent job opportunities across the United States within minutes, at companies such as Peloton, Coca-Cola, Neiman Marcus, Papa John's, and thousands more.
We are a remote-first company with 180+ full-time employees, and quickly scaling our team within the United States and Canada. We are well funded and backed by leading investors including Sequoia Capital, Bain Capital, and Leeds Illuminate, among others.
Learn more about us:
Wonolo is a Great Place to Work-Certified company for delivering a consistently high-trust experience for all employees. We value representation and are committed to creating an inclusive work environment. We provide equal employment opportunities for all applicants and employees.
#24 in Glassdoor's Best Places to Work 2021 (Small and Medium)
#12 in Fortune's Best Workplaces in the Bay Area 2021 (Small and Medium)
Inc. Magazine's Best Workplaces 2020 (Medium to Large)
Commitment to Diversity, Inclusion, Equity, and Belonging
Wonolo welcomes you as you and celebrates our collective diversity. We work to serve the underserved, and we are built on the strength of our entire community. We are especially interested in candidates who represent different cultures, perspectives, and backgrounds as these empower our team to come together to make the best decisions and the biggest impact.
Wonolo is an equal opportunity employer. We work to ensure all people feel supported, empowered, and connected at work. A big part of this effort is through our support for members and allies of Employee Resource Groups such as Whammies of Color and Allies at Wonolo (WoCAW), Women of Wonolo (WoW), Parents of Wonolo (PoW), and People Out at Wonolo and Allies (POWA). Individuals seeking to work at or with Wonolo are considered without regards to race, color, religion, national origin, age, sex, marital status, ancestry, physical or mental disability, veteran status, sexual orientation, gender identity, or any other protected status under all applicable laws, regulations, and ordinances.
Wonolo Privacy Statement
By providing your personal information and/or submitting your application, you agree that Wonolo may use your personal information for the purposes of carrying out its recruitment and hiring process, which may include, but not limited to, reviewing your qualifications, verifying your information, communicating with you about the recruitment process, and retaining your personal data as otherwise needed for recruitment-related activities.
Information you provide Wonolo as part of the recruitment process is accessible only to those Wonolo employees and other third-party service providers involved with Wonolo's recruitment, interview, and onboarding process. Wonolo does not disclose your personal information to any third party in a manner that would be considered a sale under applicable laws. By providing your personal information as an applicant for this position or any other position at Wonolo, you agree that your personal data may be transferred and/or disclosed to Wonolo's third-party providers. This may include transfers to servers and databases outside the country where you provided Wonolo with your personal data.
This position is not open to applicants residing in or otherwise based in the State of Colorado or New York City. The work location is flexible if approved by the Company, except that the position may not be performed remotely from within the State of Colorado or New York City.