Chief of Staff – Urbint
Others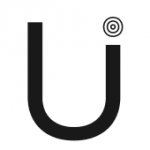 Urbint (51-200 Employees, 83% 2 Yr Employee Growth Rate)
40% 1-Year Employee Growth Rate | 83% 2-Year Employee Growth Rate | LinkedIn | $109M Venture Funding
What Is Employee Growth Rate & Why Is It Important?
Overview
A Chief of Staff is the right-hand person to the CEO. You'll help lead a small, fast-paced startup to scale globally. You will be responsible for special projects, project management, and investor and external relations for the CEO. In addition, you will be responsible for operationalizing the Executive team, in order to facilitate the development and execution of company strategy. This role is directly responsible for the maintenance of focus and common purpose within our leadership team and enforcing the execution of aligned decisions.
What You'll Do
The Chief of Staff will use strong leadership and problem-solving skills to assist with the daily operation of Urbint, and has the following responsibilities:
Board relations: manage creation and content management of board deck and execution of successful quarterly meetings, trace completion of actions or follow up items post-meeting
Advisory board: help manage and grow the advisory board. Keep CEO up to date on Board contacts, asks, strengths for advising execs and sales contacts
Investor relations: help with quarterly investor updates
Executive-level project management: help project manage high-value deliverables such as capital raising and M&A
Executive team management: help lead the operational function of the company's leadership and executive teams. Responsibilities include agenda creation, planning assisting in, All Hands meetings, and follow-ups.
Operational Excellence: responsible for handling operational tasks like agenda-setting and distribution, communications with teams across the company to gather insight and updates on various company-wide priorities and progression.
Special projects: assist with special projects
Strategic Focus: assist CEO and executives with focusing on long-term problem solving, business prioritization, and strategic awareness.
Culture: You will build positive relationships, ensuring an outstanding experience for both our customers and our teams. Provide department leaders with recommendations and consultation to improve key performance indicators and teamwork.
Who You Are
Graduation with a Bachelor's degree from an accredited college or university with major coursework in Public Administration, Business Administration or in a field related to the job,
5 years of related experience with the ability to analyze information and draw accurate conclusions
 2+ years at top tier management consulting firm or 1+ years at startup or other high-growth organization
Ability to self-manage and manage up, across, and down in an organization
Superior organizational capabilities (you can quickly sum up a meeting to-dos and make sure everyone is on track)
The highest level of attention to detail
Experience implementing best practice project management tools and tactics
Ability to move quickly and be highly adaptable on priorities
​​Comfortable with ambiguity and a constantly changing environment and set of responsibilities
Motivated self-starter with a track record of success and a proven ability to juggle multiple projects / tasks while hitting deadlines
Excellent communication skills and effective cross-functional collaborator
Benefits
Mission Driven – Some companies use AI to serve better digital ads and trade stocks, we seek to make our communities safer and more resilient
We are 100% Distributed – work from almost anywhere
Competitive compensation packages
Your health and wellness matters, so we offer 100% employer-paid premium options and more…
Physical Health: Monthly wellness reimbursement to assist with gym memberships and other related activities
Home Office Reimbursement: Monthly allowance covering utilities (electric, internet) and related home office expenses
Co-Working: Monthly allowance covering expenses for co-working space
Professional Development: Generous annual allowance, supporting your growth
Employee Meals: Weekly lunch allowance
We're an equal opportunity employer. All applicants will be considered for employment without attention to race, color, religion, sex, sexual orientation, gender identity, national origin, veteran or disability status.