Client Strategist – Grow Progress
Others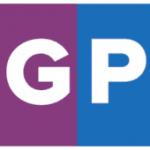 Grow Progress (11-50 Employees, N/A 2 Yr Employee Growth Rate)
N/A 1-Year Employee Growth Rate | N/A 2-Year Employee Growth Rate | LinkedIn | $100K Venture Funding
What Is Employee Growth Rate & Why Is It Important?
Client Strategist
Grow Progress helps some of the largest progressive causes and consultants change the minds of more voters.

We're looking for someone who wants to be part of a team that's pioneering a new approach to persuasion: giving our customers the power to persuade more people based on how they think — not just how they look.

If you want to make a big impact by spreading a new approach to persuasion, we hope you'll apply.
Who We Are
We've built powerful software that offers our customers unprecedented access to run scientific message tests quickly and affordably, so they can unlock the most effective messages. This capability powers campaigns, causes, and companies that make the world a better place. We currently work with many of the biggest Democratic pollsters, marketing agencies, advocacy groups, and labor unions in the country.

Grow Progress gives our customers the power to persuade more people by tailoring their messages to match each audience member's identity. We help customers harness the latest persuasion science to create messaging that's typically 200% to 500% more effective than their existing ads. We do this by predicting which personality traits and values are most important to each individual based on their digital footprints.

We're a team of experienced campaigners and data scientists who are obsessed with harnessing the power of evidence to make social good advocates more effective. We're ambitious, efficient, low-ego, and we like to make each other laugh.
Your Role
We're looking for a strategist who wants to transform the way that progressives persuade. You'll have the opportunity to work with many of the biggest groups in progressive politics and help them learn which messages work best with which people — and why.

Our scientific message testing tool gets results in hours instead of days, so you'll be able to tell our customers which messages are most effective faster than anyone else. Your mission will be to help our customers get the most out of our tools. You'll be a trusted advisor who helps them design their research strategy and interpret their results to have the greatest impact. You'll encourage them to test innovative approaches to persuasion, and you'll have a budget to test your own ideas and others from our team that we're excited to spread to our customers.

Clients will rely on you to answer questions like:
How can we use an Audience Understanding Survey to develop a deeper understanding of our constituency?
How should we craft Rapid Message Tests to best serve our campaign goals?
How should we interpret our test results? How should we integrate them with our other research?
Here are the specific responsibilities you'll have:
Work with customers to develop their research agendas and work in partnership with our data science team to design and execute survey experiments and other studies to support those agendas
Advise our customers on how to more effectively use our products to improve their persuasion techniques
Help our customers coordinate to learn faster from each others' results
Make our product more accessible by translating principles from the science of persuasion into clear language, and then finding illustrations for creatives on how to apply them
Understand and advocate for the needs of prospective customers with our product team
Support other ad hoc projects and initiatives that we design together
You'll bring the following skills and experience:
Strategic experience consulting with progressive campaigns and/or conducting research
Ability to guide diverse clients facing many different kinds of challenges
Understanding, empathy, and problem-solving skills
Excellent communicator

Ability to communicate technical research concepts clearly to non-technical audiences
Passionate and clear writer

Applied experience with survey data and message testing

You've written and/or interpreted survey questions, tested messages for their efficacy, and know how to interpret data with a skeptical eye
You are:
Infectiously curious in your approach to learning and problem-solving
Naturally resourceful, comfortable with ambiguity, and joyful about figuring things out
Attentive to detail
Able to distill abstract concepts into accessible language
Discreet and trustworthy with a commitment to the highest ethical standards
Gracious, open-minded, and patient with stakeholders, teammates, and customers
Currently authorized to work in the United States
You have some of the following bonus skills:
Project management skills, including the ability to drive initiatives independently and to coordinate among teammates and stakeholders
Demonstrated leadership ability and record of impact in intense, team-based environments with a range of working styles
Enthusiasm for a startup environment
More About Grow Progress
Our culture is fun, fast-paced, and focused on evidence. We aim to cultivate an environment where creative hypotheses and evidence drive our decisions rather than just anecdotes, and where everyone feels comfortable contributing ideas — even if it's on a topic outside of their expertise. We work hard to get smarter together by giving each other feedback that's direct, actionable, and respectful. We're deeply motivated by the work we do and committed to using this technology ethically, so we're looking for teammates who feel the same way.

We're an equal opportunity employer committed to building a diverse company. All qualified people of any race, ethnicity, culture, age, sex, gender identity or expression, sexual orientation, social class, marital status, religion, veteran status, or disability status are strongly encouraged to apply.

Salary Range: $80,000 – $95,000 annual salary depending on experience, plus equity in a fast-growing startup. Benefits include a company health plan with medical, dental, and vision insurance, a flexible PTO plan, and a 401(k) with employer matching, among others.

Location: Washington, DC or Remote

To Apply: Fill out the form at the link below. Applications will be evaluated on a rolling basis. Please do not email your resume directly to the hiring team. You must apply through our website for consideration.