Clinical Assistant – CVS Health
Customer Service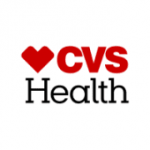 CVS Health (501+ Employees, 13% 2 Yr Employee Growth Rate)
5% 1-Year Employee Growth Rate | 13% 2-Year Employee Growth Rate | LinkedIn | $0 Venture Funding
What Is Employee Growth Rate & Why Is It Important?
Job Description
The Clinical Assistant position is primarily responsible for supporting the clinical operations of Advanced Care Scripts under the direction of a registered nurse.
Key Responsibilities:
-Responsible for coordination of confirmations for Revlimid and Thalomid dispenses.
-Responsible for all troubleshooting, including outbound calls to patients and referral sources, as required to obtain required authorizations, risk category and confirmations for Revlimid and Thalomid dispenses.
-Completion, submission and tracking of specific adverse reports for contracted business according to manufacturer guidelines.
-Completion, submission and tracking of adverse reports that meets adverse report criteria set by the director of nursing and pharmacy for non-contracted business.
-Makes outbound calls for data collection as necessary for completion of adverse reports or as needed for clinical operations.
-Maintains adverse log for ACS and is responsible for triage of specific reports to appropriate departmental designee as outlined in adverse reporting policy and procedure.
-Responsible for submitting data on adverse log to Manger of Performance improvement on a monthly basis or on request.
-Assists in the management of patient non-response and discharge process following established criteria.
-Responsible for creation and editing of ACS prescription forms with direction and approval of the director of clinical services.
-Assists in preparation and mailing of patient education packets.
-Assists in collection and entry of clinical data in patient profiles.
-Other responsibilities as directed by senior management
This is a full-time telework role, but training may be required in the Orlando ACS office as needed.
Shift: Monday – Friday 11:00 am – 8:00 pm
Candidates must reside within one hour of our facility in Orlando.
Required Qualifications
-1+ years of customer service or call center
-6+ months Microsoft Word and Excel
-Data Entry
COVID Requirements
COVID-19 Vaccination Requirement
CVS Health requires certain colleagues to be fully vaccinated against COVID-19 (including any booster shots if required), where allowable under the law, unless they are approved for a reasonable accommodation based on disability, medical condition, religious belief, or other legally recognized reasons that prevents them from being vaccinated.
You are required to have received at least one COVID-19 shot prior to your first day of employment and to provide proof of your vaccination status or apply for a reasonable accommodation within the first 10 days of your employment. Please note that in some states and roles, you may be required to provide proof of full vaccination or an approved reasonable accommodation before you can begin to actively work.
Preferred Qualifications
-Minimum of 1+ years employment at ACS pharmacy
-Ability to read and interpret documents such as safety rules, operating and maintenance instructions, and procedure manuals. Has the ability to write routine reports and correspondence.
-Ability to speak effectively before groups of customers or employees of organization.
-Ability to speak Spanish fluently is a plus
-Ability to solve practical problems and deal with a variety of concrete variables in situations where only limited standardization exists. Ability to interpret a variety of instructions furnished in written, oral, diagram, or schedule form.
-CPR +
Education
High school diploma or equivalent
Business Overview
Bring your heart to CVS Health
Every one of us at CVS Health shares a single, clear purpose: Bringing our heart to every moment of your health. This purpose guides our commitment to deliver enhanced human-centric health care for a rapidly changing world. Anchored in our brand – with heart at its center – our purpose sends a personal message that how we deliver our services is just as important as what we deliver.
Our Heart At Work Behaviors™ support this purpose. We want everyone who works at CVS Health to feel empowered by the role they play in transforming our culture and accelerating our ability to innovate and deliver solutions to make health care more personal, convenient and affordable.
We strive to promote and sustain a culture of diversity, inclusion and belonging every day.
CVS Health is an affirmative action employer, and is an equal opportunity employer, as are the physician-owned businesses for which CVS Health provides management services. We do not discriminate in recruiting, hiring, promotion, or any other personnel action based on race, ethnicity, color, national origin, sex/gender, sexual orientation, gender identity or expression, religion, age, disability, protected veteran status, or any other characteristic protected by applicable federal, state, or local law.