Clinical Onboarding & Training Manager – Galileo
Others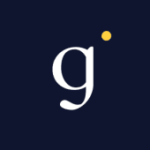 Galileo (201-500 Employees, 135% 2 Yr Employee Growth Rate)
73% 1-Year Employee Growth Rate | 135% 2-Year Employee Growth Rate | LinkedIn | NA Venture Funding
What Is Employee Growth Rate & Why Is It Important?
"
Overview
ABOUT US
Traditional health care is broken. Galileo is here to fix it. We're a rapidly growing health startup that combines intuitive design and clinical expertise to deliver affordable, quality care for all.
Galileans, as we like to call ourselves, are dedicated to flipping the traditional health care model into a modern solution for today—and beyond. Our empathetic, mission-driven culture puts our patients first, celebrates creative problem solving, and moves quickly to build great products. Our teams work collaboratively, so there's plenty of day-to-day interaction. We believe in a hybrid, flexible working environment and have team members across the U.S. and the UK.
ABOUT THE ROLE
We're looking for a Clinical Onboarding & Training Manager to creatively design, develop, and implement effective methods to onboard and train our clinical teams. The ideal candidate will be very collaborative, detail-oriented, extremely organized, have a customer focused mindset and ability to drive execution. Must be able to influence at all levels of the organization.
Here's what you'll do:
Onboarding
Acts as a trusted advisor providing a voice, support, guidance, and knowledge resources that will facilitate the achievement of best in class clinician onboarding.
Implement strategies and processes that deliver consistent customer satisfaction with our Clinicians.
Ensure that onboarding processes are precisely executed to build a strong foundation.
Utilize extensive product knowledge, problem-solving skills and training to enhance and achieve successful outcomes.
Coordinate with internal teams to access additional resources and facilitate the solutions and tools needed by Clinicians.
Delivers feedback as a voice of the Clinical team to internal teams identifying needs, ideas, and challenges.
Advocate for solutions, product enhancements, and other actions to meet the needs of Clinicians.
Training
Collaborate with the People Team in the creation of company training programs by researching training needs, planning courses, organizing all materials, and conducting the actual seminars.
Coordinates and conducts needs analyses in various forms; analyzes information to help identify and define present and future training needs.
Creates materials for new training programs or seminars.
Oversees, evaluates, and edits existing and proposed programs; recommends changes when appropriate.
Evaluates the effectiveness of training programs through development and training surveys.
Maintains current knowledge of new training techniques and developments.
Collaborates with the Head of People Operations concerning budget preparation and implementation.
Performs other related duties as required.
ABOUT YOU
We would love to hear from you if you have the following or equivalent experience:
At least seven years of related experience in designing, delivering, and/or consulting on training preferred.
Excellent verbal and written communication skills.
Ability to design and implement effective onboarding & training.
Ability to evaluate and research onboarding and training options and alternatives.
Ability to perform needs assessments and to analyze areas of strength and weakness.
Proficient with Google Suite and related program software.
Organized and strategic partner to our Clinical department.
Prior experience in a fast-paced, growth-oriented organization.
HOW WE HIRE
Galileo is committed to hiring the best team possible to build health care that works for everyone. We value a diverse set of perspectives to deliver the best possible solutions to those problems. We look for talent from a wide range of backgrounds—including, but not limited to—race, age, sexual orientation, gender identity and expression, national origin, religion, disability, and veteran status.Galileo is an Equal Opportunity Employer and provides reasonable accommodations to applicants and employees with a qualifying disability or conflict with a sincerely held religious belief, unless doing so would cause an undue hardship or fail to eliminate a direct threat.
"