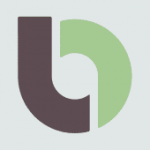 Bitso (201-500 Employees, 431% 2 Yr Employee Growth Rate)
Bitso is Mexico's first Bitcoin exchange, offering a platform for trading of Bitcoin with Mexican Peso.
156% 1-Year Employee Growth Rate | 431% 2-Year Employee Growth Rate | LinkedIn | $4.4M Venture Funding
What Is Employee Growth Rate & Why Is It Important?
As our Brazil Communications Lead, you will lead communication efforts for Bitso in Brazil. By being responsible for handling external public relations and communications with industry editors, media personnel, journalists, and other industry participants in Brazil, you will optimize Bitso's quality and frequency of exposure in the country. You will be in charge of overseeing communication with a risk-based approach, and work closely with other Business Unites within Bitso such as Marketing, Corporate Affairs and Public Policy.
Your impact:
Lead our communication efforts in Brazil.
Forge relationships with key industry players.
Lead relationships and follow-ups with our Brazilian PR Agency.
Edit and draft press releases and communications for corporate announcements.
Supervise the coordinatio of spokesperson's participation at external events.
Create a communication impact-measurement strategy.
Elect and prioritize spokespersons, talking points and public events.
Generate and update key messages for Brazil.
Track engagement across platforms and outreach channels.
Monitor the news for thought leadership opportunities and company and spokespersons mentions.
Work with key executives to bring compelling messages to the press.
Who you are:
Bachelor's degree or higher in Marketing, Comms or related fields.
Ability to work at a fast-paced and changing environment.
Solid understanding of the technology media landscape in Brazil.
Strong speaking and writing communication skills in English and Portuguese.
Excellent presentation and public speaking skills.
Ability to handle sensitive information appropriately.
About Bitso:
Bitso is Latin America's leading cryptocurrency platform. Our goal is to evolve how we think about and use money. We believe that we should all have the opportunity to use our money whenever we want it, and how we want it, without boundaries or schedules. To achieve this, we provide individuals with fast, cheap, seamless and user-friendly financial services powered by blockchain technology.
Cryptocurrencies do not rely on intermediaries to give them legitimacy or value. Instead, they are valuable because of the peer-to-peer technology that powers them. We firmly believe in crypto and the use cases it has. It's time for the world to upgrade to a fair, open, transparent, and global financial system for all. #makecryptouseful. 
Visit us at https://bitso.com/
Bitso promotes an environment where people are treated fairly and with respect, free of discrimination, bullying, harassment, violence or threats.
Please visit: https://bitso.com/legal/GI/terms to see our privacy policy.
Compensation and Benefits:
Purpose: You'll be part of something bigger, working towards financial disruption and inclusion across Latin America.
Culture: You'll work in a thriving, friendly, and fun environment that promotes open discussions, jokes, learning, video games, and lots of fun.
People: You'll work with some of the most driven and intelligent people in the crypto space, engaging with a network of diverse talent from 25+ nationalities bound by our quest to #makecryptouseful.
Salary: We pay competitively in the countries where we operate.
Venue: Work from wherever you want, work asynchronously; this role is fully remote to give you maximum freedom.
Unlimited Paid Time-Off:  You choose your number of days off. Recharge batteries and enjoy who you are outside the office
---
This role is expected to work remotely.
These are the applicable requisites, although equivalent competencies in any of the above will also be considered.