Conversational AI Data Scientist – CVS Health
Machine Learning / AI Engineers,Data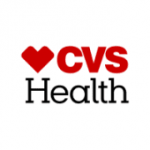 CVS Health (501+ Employees, 13% 2 Yr Employee Growth Rate)
6% 1-Year Employee Growth Rate | 13% 2-Year Employee Growth Rate | LinkedIn | $0 Venture Funding
What Is Employee Growth Rate & Why Is It Important?
Job Description
REMOTE- work from home
Position Summary :
bswift provides innovative and flexible benefits administration solutions to its customers. Backed by Fortune 5 company, CVS Health, bswift constantly reinvests in technology so that consumers can achieve their health ambitions. bswift is looking to hire an experienced Data Scientist to join our Conversational AI product team to build AI/Machine Learning-based chatbot and other conversational apps.
The ideal candidate should be comfortable with analyzing large data sets to find actionable opportunities for product and process enhancements. They should have experience using a variety of data mining/data analysis methods and using a variety of data tools. They should have a proven ability to drive business results leveraging AI/Machine Learning algorithms. The right candidate will have the ability for discovering solutions hidden in large data sets and working with stakeholders to improve business outcomes.
Role Responsibilities
• Analyze large conversational data sets made up of chats, emails etc. to correlate similar data and find actionable intents
• Build and enhance NLU (natural language understanding) data models for digital AI assistants
• Leverage NLP/NLG techniques such as lemmatization, canonicalization, Word2vec and other NLP Models
• Continue tune the models to improve accuracy and effectiveness
• Transfer data into a new format to make it more appropriate for analysis
• Build tools and scripts to automate data collection
• Creating custom reports and presentations for business uses
Required Qualifications
• Experience with machine learning AI and NLU
• A good understanding of human computer interaction through natural language processing
• Understanding or hands on experience with digital chat application tools like AWS Lex, Google Dialog Flow etc.
• Ability to communicate complex data in a simple, actionable way
• Ability to visualize data in the most effective way possible for a given project or study
• Analytical and problem-solving skills
• Excellent written and verbal communication skills for coordinating across teams.
• A drive to learn and master new technologies and techniques
• Ability to work independently and with team members from different backgrounds
• Familiarity with data management tools and reporting
• Experience querying databases and using statistical computer languages: (i.e. Python, SLQ, etc.)
• ~2 years of practical experience in development of chatbot or other conversational AI applications is required
COVID Requirements
COVID-19 Vaccination Requirement
CVS Health requires certain colleagues to be fully vaccinated against COVID-19 (including any booster shots if required), where allowable under the law, unless they are approved for a reasonable accommodation based on disability, medical condition, religious belief, or other legally recognized reasons that prevents them from being vaccinated.
You are required to have received at least one COVID-19 shot prior to your first day of employment and to provide proof of your vaccination status or apply for a reasonable accommodation within the first 10 days of your employment. Please note that in some states and roles, you may be required to provide proof of full vaccination or an approved reasonable accommodation before you can begin to actively work.
Preferred Qualifications
• Experience with healthcare / health plan benefits is preferred but not required
Education
• Bachelor's degree or equivalent work experience in computer science, mathematics, statistics, engineering or relevant field
Business Overview
Bring your heart to CVS Health
Every one of us at CVS Health shares a single, clear purpose: Bringing our heart to every moment of your health. This purpose guides our commitment to deliver enhanced human-centric health care for a rapidly changing world. Anchored in our brand – with heart at its center – our purpose sends a personal message that how we deliver our services is just as important as what we deliver.
Our Heart At Work Behaviors™ support this purpose. We want everyone who works at CVS Health to feel empowered by the role they play in transforming our culture and accelerating our ability to innovate and deliver solutions to make health care more personal, convenient and affordable.
We strive to promote and sustain a culture of diversity, inclusion and belonging every day.
CVS Health is an affirmative action employer, and is an equal opportunity employer, as are the physician-owned businesses for which CVS Health provides management services. We do not discriminate in recruiting, hiring, promotion, or any other personnel action based on race, ethnicity, color, national origin, sex/gender, sexual orientation, gender identity or expression, religion, age, disability, protected veteran status, or any other characteristic protected by applicable federal, state, or local law.