Creative Producer – Content Studio – Square
Writing & Editing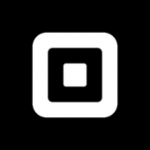 Square (501+ Employees, 60% 2 Yr Employee Growth Rate)
19% 1-Year Employee Growth Rate | 60% 2-Year Employee Growth Rate | LinkedIn | $601.2M Venture Funding
What Is Employee Growth Rate & Why Is It Important?
At Cash App, creative producers make the impossible happen. With their love for making any brief into reality, they know what's happening, what comes next, and where things need to be at all times. Creative producers manage brand and product marketing initiatives from start to finish owning day-to-day management and delivery.
We are looking for a creative producer to focus exclusively on campaigns within a new product centric content studio on our brand team. Brand design is composed of creatives and highly specialized artists who collaborate with marketing leads, channel managers, and writers to deliver creative work that builds awareness for our brand and products.
Reporting to the Head of Creative Operations, you will be joining a creative production team responsible for uniting cross-functional teams, problem solving, and delivering the best creative work possible.
You will:
Lead brand and product campaigns, assuming responsibility for day-to-day management of the creative workflow and cross-functional teams
Partner with creative and cross-functional teams to scope campaigns and build creative production SLAs
Have an understanding of production needs and capabilities for various creative projects (brand, product, 3D, motion, web, etc.)
Manage campaign creative prioritization, maintenance, communication of status, and creative feedback
Develop and manage staff plans adhering to scope, timeline, and approved budgets
Organize and lead project meetings, including developing agendas and capturing action items
Own project organization and build a single source of truth of information
Help inform and develop process improvements for product channel production, setting up for future growth as the team scales
Foster and build relationships with cross-functional partners across the organization
Mitigate risk and be proactive on any potential project problems with a solution oriented mindset
Ensure the highest creative standards are achieved and on brand
Collaborate with legal, finance, business affairs on large campaigns for sign-off
Be a brand champion and find moments of celebration for the team
Have knowledge of industry trends and emerging technologies
4-6+ years of experience production/project management brand work at an agency or in-house brand/product team
A strong portfolio of brand and product marketing projects on a variety of platforms
Experience in managing briefs to ensure that key stakeholders are aligned
Established network of creative, production, photography, illustration, and freelance partners
Ability to build relationships with marketing and product counterparts to ensure the creative that is being produced is thoughtful of all channel partner needs
Comfortable with ambiguity, shifting priorities, and juggling multiple campaigns at a time
You have the experience and tools to solve problems in your back pocket
Excellent written and verbal communication skills
Extreme empathy for the customer, your teammates, and the company mission
We're working to build a more inclusive economy where our customers have equal access to opportunity, and we strive to live by these same values in building our workplace. Block is a proud equal opportunity employer. We work hard to evaluate all employees and job applicants consistently, without regard to race, color, religion, gender, national origin, age, disability, pregnancy, gender expression or identity, sexual orientation, citizenship, or any other legally protected class.
We believe in being fair, and are committed to an inclusive interview experience, including providing reasonable accommodations to disabled applicants throughout the recruitment process. We encourage applicants to share any needed accommodations with their recruiter, who will treat these requests as confidentially as possible. Want to learn more about what we're doing to build a workplace that is fair and square? Check out our I+D page. 
Additionally, we consider qualified applicants with criminal histories for employment on our team, and always assess candidates on an individualized basis.
Block, Inc. (NYSE: SQ) is a global technology company with a focus on financial services. Made up of Square, Cash App, Spiral, TIDAL, and TBD, we build tools to help more people access the economy. Square helps sellers run and grow their businesses with its integrated ecosystem of commerce solutions, business software, and banking services. With Cash App, anyone can easily send, spend, or invest their money in stocks or Bitcoin. Spiral (formerly Square Crypto) builds and funds free, open-source Bitcoin projects. Artists use TIDAL to help them succeed as entrepreneurs and connect more deeply with fans. TBD is building an open developer platform to make it easier to access Bitcoin and other blockchain technologies without having to go through an institution.
About Square
We believe the economy is better when everyone has access. When everyone has room to grow. No one should be left out because the cost is too great or the technology too complex. So we're building easy tools to empower and enrich people. Tools that shorten the distance between having an idea and making a living from it—because we believe in fair and square. We started with a little white card reader but haven't stopped there. Our new reader helps our sellers accept chip cards and NFC payments, our Cash app lets people send money instantly, and we're building easy tools for customers, too. We're empowering the electrician to send invoices, setting up the food truck with a delivery option, helping the clothing boutique pay its employees, and giving the coffee chain capital for a second, third, and fourth location. We're here to help sellers of all sizes start, run, and grow their business—and helping them grow their business is good business for everyone.