Customer Success Associate- Portuguese Speaking (Remote) – Udemy
Customer Service,Sales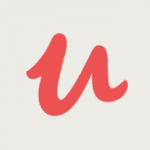 Udemy (501+ Employees, 53% 2 Yr Employee Growth Rate)
19% 1-Year Employee Growth Rate | 53% 2-Year Employee Growth Rate | LinkedIn | $311.4M Venture Funding
What Is Employee Growth Rate & Why Is It Important?
Our Customer Success Mission
To empower all customers to achieve their business goals through learning so that Udemy is an indispensable resource, and to become a partner our customers adore. We will serve as strategic advisors and provide trusted support. We will be the voice of the customer internally and will foster strong cross functional partnerships. Our customers' success will be the engine that drives Udemy's success.
Our Customer Success Core Values
Strategic mindset
Resourceful
Inspirational
Trustworthy
Collaborative
About the Role: 
We are looking for a Customer Success Associate to partner with lower-spend customers post-sale to drive adoption and ensure customer satisfaction, growth and retention. We're a small team looking for someone who is passionate about making our customers successful. Your opinion will matter and there will be room for creativity and experimentation. You will report to the Manager of Scaled Customer Success.
Here's what you'll be doing:
Manage the success of Udemy Business (UB) customers investing in the platform for their team, department, or small organization (<100 employees in North America and LATAM)
Renew customer contracts and partner with Sales to achieve upsell targets
Be an expert on the UB Platform with a deep understanding of our technology and content
Proactively monitor our SMB customer base looking for both red flags and opportunities to increase revenue
Create a customer feedback loop with product management to surface customer requests and help translate customer feedback into product requirements
Effectively manage product onboarding and implementation for new SMB customers
Conduct online trainings for existing and new customers
Schedule and lead customer meetings
Respond to questions from customers directly or route questions to appropriate resources for training or support
Support additional projects and tasks related to the broader Customer Success team
We're excited about you because you have:
Language fluency in Portuguese and English
Intensely curious, lifelong learner, resourceful, gets stuff done
1+ years of B2B SaaS customer success, account management, consulting and/or sales experience
Love for teamwork and commitment to building a world-class customer experience
Outstanding verbal and written communication skills
Superior project, time management and organizational skills; excellent attention to detail
Ability to adapt quickly in a fast-paced, startup environment, but also an interest in helping build sustainable processes
Experience managing accounts using Salesforce is preferred, but not required
Experience with Zendesk is preferred, but not required
Minimum Salary: $68,000 + Bonus + Equity + Benefits (See Below)
Note: Disclosure as required by sb19-085 (8-5-20) of the minimum salary compensation for this role when being hired into our offices in Colorado.
About Udemy
Udemy is the world's largest education platform with more than 30 million monthly visitors.  Through our Consumer and Enterprise businesses, Udemy creates new possibilities for people and organizations everywhere by connecting them to the knowledge and skills they need to succeed in a changing world. The Udemy consumer marketplace offers thousands of up-to-date courses in dozens of languages and provides the tools learners and instructors need to achieve their goals and reach their full potential. For companies, Udemy Business (UB) offers an employee training and development platform with subscription access to thousands of courses, learning analytics, as well as the ability to host and distribute their own content. Our enterprise platform is among the fastest growing SaaS businesses in the world.  UB has more than 10,000 customers and serves the majority of the Fortune 100.
We are proud to be recognized for our world class employee experience:
Udemy Adds More than $1 Billion To Its Valuation in New Funding Round
Udemy's Workplace Learning Tool Just Surpassed $100M in ARR
Paid Paternity Leave Should be the Norm in the U.S.
Breakdown of Most In-Demand Skills for 2020—Finance, Marketing, Sales and Engineering
How Investing in Yourself Today Will Set You Up for Career Success Tomorrow
Feedback Isn't the Problem, but the Way That We Deliver It Is Broken
Udemy is headquartered in San Francisco with hubs in Ankara, Turkey; Austin, Texas; Boston, Massachusetts; Mountain View, California; Denver, Colorado; Dublin, Ireland; Melbourne, Australia; New Delhi, India; and Sao Paulo, Brazil.
Information regarding data privacy is available within the Udemy Careers Privacy Notice.
Udemy Benefits:
Eligibility: Regular, full-time employees are eligible for Udemy's benefit programs.
Health Plans: Medical, dental, and vision coverage (100% coverage for employee-only).
HSA/FSA/Commuter: Pre-tax savings/spending plans available; generous HSA employer contributions for those enrolled in the HDHP medical plan.
Life/Disability: Employer-paid life insurance (supplemental available), in addition to short-term and long-term disability.
Retirement: Access to 401(k) with annual employer contribution.
Wellbeing: Corporate memberships for meditation and mindfulness, therapy and coaching, financial planning, primary care, tele-health, health advocacy, parent/newborn support, and employee discounts.
Education: Free access to the entire course library on the Udemy and Udemy for Business platforms; annual stipend for external learning beginning at six months of employment.
Charitable Matching Program: Employer match of monetary contributions to eligible nonprofits and charities that carry a 501(c)(3) tax status.
Vacation: 15 days per year of Paid Time Off for hourly; flexible Discretionary Time Off for salaried.
Parental Leave: 8 weeks of leave at 100% pay for parents who take time off from work following the date of birth, adoption, or foster placement beginning at six months of employment; this amount is in addition to pregnancy-disability benefits at 100% pay, if applicable.
Holidays: 10 paid holidays throughout the year
#LI-KM2