Customer Support Advocate – Stamped.io Pte Ltd
Customer Service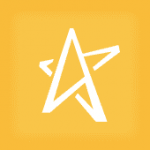 Stamped.io Pte Ltd (11-50 Employees, 471% 2 Yr Employee Growth Rate)
74% 1-Year Employee Growth Rate | 471% 2-Year Employee Growth Rate | LinkedIn | $0 Venture Funding
What Is Employee Growth Rate & Why Is It Important?
Stamped is an AI-powered eCommerce marketing platform that enables direct-to-consumer brands to accelerate business growth by enhancing user engagement, increasing revenue, and improving customer satisfaction through Reviews & Ratings, Q&A, Visual Marketing, Loyalty & Referrals. Our constant focus on customer success and seeking new innovative ways to help brands get more value out of our products and services have made us one of the fastest-growing companies in the industry.
We are a fully remote start-up team, headquartered in Canada and Singapore with team members based all over the world. Join us as we take Stamped to the next level!
Role:
Are you currently a SaaS Customer Support Advocate looking for that next big challenge?  Does joining a small team where you can have an enormous impact on the direction of a fast-moving start-up sound exciting?  If you answered yes to these questions, then this might be the perfect role for you!
We're looking for a highly personable, driven and resourceful Customer Support Advocate to join our fast-growing remote Customer Support Team. You will be a key player in supporting our customers' needs, growth, and experience on our platform. This role is not for the faint-hearted, we are looking for people who want to roll up their sleeves and make things better so that we exceed our customers' expectations every day.
Responsibilities:
Providing first-tier support within the outlined standards for the users of Stamped
Ensure proper and clear communication via email
Assist users with customization requests involving HTML/CSS
Ensure the proper management of support workload using our ticketing system
Escalate any tickets that cannot be resolved to the tier 2 team
Assignment of new tickets based on topic
Report gaps in the knowledge base and saved replies, assist with ongoing improvements and building the public knowledge base
Listening to customers to understand their needs and working out how you can best help them
Professionally answer questions and queries whilst adhering to company policies and processes
Guiding and educating the customer through various self-help options and articles.
Performing logical troubleshooting
Accurately documenting troubleshooting steps and confirming resolution of reported issues
Constantly learning new technical product information as the product evolves.
Always striving to make our customers happier!
Requirements:
Min. 1- 2 years of experience in a customer support role
Tech-savvy (technical support experience is a huge plus)
Experience supporting SaaS Enterprise Applications (HelpScout, Asana, Slack etc.)
Experienced in working within SLAs (Service Level Agreements) and achieving tight KPIs (Key Performance Indicators)
Highest degree of initiative and professionalism to resolve customer issues on first contact
Experience in writing/web content creation is a plus
Confident and proactive team player
Resourceful, friendly, quick-thinking and empathetic should be some of the adjectives used to describe you
You are passionate about software and online apps
You want to make a difference in the team and you are an amazing team player
Benefits:
What's in it for you?
Work with a passionate, multinational and multi-talented group of tech enthusiasts who always go that extra mile
Work directly with company leadership
A fully remote company driven by deliverables, not hours
Grow and own your area
A key member of a growing Customer Support team here at Stamped!
Why Choose Stamped?
You will be joining us at an inflection point for the Stamped product and team. We have experienced significant growth, our customers love us (but don't just take our word for it), and we recently joined the WeCommerce family.
If you're the type of person that seeks out new challenges, wants to work with some of the best people in the SaaS Ecommerce space and make a meaningful immediate impact to a growing company, this is for you!
Stamped values diversity. We are committed to equal opportunities and creating an inclusive environment for all our employees. We welcome applicants regardless of ethnic origin, national origin, gender, gender identity, race, colour, religious beliefs, disability, sexual orientation, age or marital status.