Data Scientist – Wurl
Data Analysis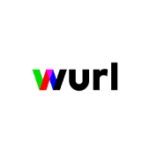 Wurl (51-200 Employees, 221% 2 Yr Employee Growth Rate)
112% 1-Year Employee Growth Rate | 221% 2-Year Employee Growth Rate | LinkedIn | $15.3M Venture Funding
What Is Employee Growth Rate & Why Is It Important?
About Wurl, LLC.
Do you want to help grow an incredible entertainment and ad tech company with a fantastic culture, collaborate and grow your career, while working remotely?
Wurl is redefining TV through our mission of connecting all the world's programming with all the world's viewers. And in pursuit of this, Wurl has become the world leader in powering streaming TV. Our industry-leading platform helps renowned media companies such as A+E Networks, AMC Networks, BBC Studios, Bloomberg, CNN, Reuters, and Sony create streaming TV channels and deliver programming to the world's biggest Streamers, including Amazon, Roku, Samsung TV Plus, LG, VIZIO, and Rakuten. Today, Wurl interconnects over 1200 streaming channels and Streamers, reaching more than 300 million connected TVs in over 50 countries. The Wurl Network makes it effortless for Content Companies to build global distribution for branded FAST channels, live events, and on-demand programming, as well as manage and monetize their ad inventory.
We're an entertainment tech startup with 160+ team members across the world. We've been recognized as a "Great Place to Work" after the first two years by fostering an inclusive and mission-driven culture. In addition to RSU's and great benefits, our people work remotely.
Data Scientist – Remote:
Wurl is seeking an experienced, detail-oriented Data Scientist who will support our product, sales, leadership, and marketing teams with insights gained from analyzing company data. Wurl's position in the video and ad delivery ecosystem enables detailed performance and behavioral measurement. The ideal candidate is adept at using large data sets to find opportunities for product and process optimization and using models to test the effectiveness of different courses of action. They must have strong experience using a variety of data mining/data analysis methods, using a variety of data tools, building and implementing models, using/creating algorithms, and creating/running simulations and predictions. They must have a proven ability to drive business results with their data-based insights. They must be comfortable working with a wide range of stakeholders and functional teams. The right candidate will have a passion for discovering solutions hidden in large data sets and working with stakeholders to improve business outcomes.
The ideal candidate is experienced with Big data, ML processes, SQL, python, Agile processes, microservice architectures, SaaS concepts. Experience with OTT video, ad insertion processes, JIRA, Confluence, DataDog, Snowflake, AWS, and DataBricks is advantageous but not mandatory.
What You'll Do:
Contributing to Wurl's understanding of our data
Contributing to data processing and machine learning initiatives
Identifying quality metrics and data features
Building data models and prediction models
Contributing to Wurl's ML frameworks: research models
Participating in the evolution of Wurl's data management and analysis framework
Creating solutions that are practical and can be applied to business applications
Using probability, statistics, predictive modeling, machine learning, or other quantitative methodologies to solve real-world TV delivery and advertisement problems.
Qualifications:
PhD in Computer Science, Mathematics, Physics or relative field plus 2 years of relevant experience OR Master's degree in Computer Science, Mathematics, Physics or relative field plus 4 years of relevant experience
Expert programming skills with Python and SQL
Knowledge of Spark/PySpark
Strong mathematical background and knowledge including but not limited to statistics, predictive modeling, linear algebra, machine learning
Experience with AI, including building ML models using frameworks such as TensorFlow, PyTorch, SparkML, scikit-learn.
Knowledge of fundamental NLP concepts and updated  with the state-of-the-art NLP models
Data pre-processing, visualization and data cleansing experience
Experience dealing with big datasets and databases
Effective communication skills
Works well in a team and independently
Soft skills: creative, innovative, open to receiving and giving constructive criticism, open to discussions, trustworthy and reliable
Proven record of being an outstanding problem-solver
Location: US remote
Pluses:
Advanced proficiency with data visualization tools (such as Tableau, Power BI, Domo)
Knowledge Snowflake, Databricks and Git
Experience with SaaS offerings: AWS preferred. Containerization, serverless processes, microservice architectures, etc.
Experience with OTT streaming formats (HLS, DASH), SSAI
Publications in a peer reviewed journals
What We Offer
Competitive Salary & Equity

Strong Medical, Dental and Vision Benefits, 90% paid by Wurl

Remote first policy

Flexible Time Off

12 US Holidays

401(k) Matching

Pre-Tax Savings Plans, HSA & FSA

Ginger, Aaptiv and Headspace subscriptions for mental and physical wellness

OneMedical subscription for 24/7 convenient medical care

Paid Maternity and Parental Leave for all family additions

Discounted PetPlan and easy at home access to Covid testing with empowerDX

$1k Work From Home Stipend to set up your Office
Few companies allow you to thrive like you will at Wurl. You will have the opportunity to collaborate with the industry's brightest minds and most innovative thinkers. You will enjoy ongoing mentorship, team collaboration and you will understand what we mean by 'human connection".  You will be proud to say you're a part of the company revolutionizing TV.
At Wurl, we value work-life harmony and believe that family and mental health should always come first.  Our team is fiercely passionate and contagiously enthusiastic about what we are building.  While we are seeking those who know our industry, there is no perfect candidate and we want to encourage you to apply even if you do not meet all requirements.