Database Reliability Engineer (DRE) – Airtable
Data,Dev Ops & SysAdmin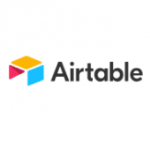 Airtable (501+ Employees, 248% 2 Yr Employee Growth Rate)
75% 1-Year Employee Growth Rate | 248% 2-Year Employee Growth Rate | LinkedIn | $1.4B Venture Funding
What Is Employee Growth Rate & Why Is It Important?
At Airtable, our mission is to democratize software creation by enabling anyone to build the tools that meet their needs. More than 300,000 companies use Airtable for business-critical use cases. Our largest customers rely on Airtable to power global processes used by thousands of employees.
The Storage team at Airtable is looking for Database Reliability Engineers (DREs) to own the reliability, scalability, and performance of our MySQL infrastructure. DREs at Airtable combine the deep database expertise of database administrators with the engineering methodology and operational discipline of site reliability engineers. We run petabyte-scale MySQL clusters that serve hundreds of thousands of queries per second, and DREs are critical to Airtable's success as we continue to scale.
As a DRE at Airtable, you will be entrusted with identifying and leading large projects to enhance our database infrastructure. You will work closely with software engineers and site reliability engineers to execute these projects, with a particular focus on aspects like reliability, observability, and operational ease-of-use.
Some example projects include:
Reducing database failover times through architectural and process improvements.

Developing a capacity planning process for our MySQL infrastructure, proactively reaching out to product developers to optimize and migrate workloads as needed.

Writing tools and automations to reduce manual effort spent on tasks like provisioning, user management, and database maintenance.

Rolling out a tool like gh-ost or pt-online-schema-change to perform online schema changes.

Creating a testing framework for validating large MySQL infrastructural changes with production-level load.

Evaluating next-generation distributed databases like Vitess, TiDB, CockroachDB, etc.
As a member of the Storage team, you will participate in an on-call rotation for our transactional storage systems. DREs are exemplary incident responders: able to apply rigorous thinking and strong debugging skills to quickly remediate problems during high-pressure situations, and afterwards leading blameless postmortems to understand and address underlying root causes.
Finally, as one of the first DREs at Airtable, you will have the opportunity to influence the Storage team's vision and strategy, and create and evangelize best practices, processes, and tooling related to our database infrastructure.
What you'll do
Own all aspects of the reliability, scalability, and performance of Airtable's MySQL database infrastructure, using a data-driven approach (metrics, SLOs) to prioritize improvements.

Work with technologies like MySQL, RDS, Terraform, NodeJS, TypeScript, Datadog, ELK, and Sentry.

Partner with SWEs and SREs to identify and lead projects to enhance Airtable's MySQL database infrastructure, working collaboratively to gather requirements, align stakeholders, and develop and execute project plans.

Build tools to automate operational processes, with a focus on reducing manual work and improving developer velocity.

Participate in an on-call rotation to maintain high-scale, mission-critical databases that are essential to Airtable.

Influence the vision, strategy, and culture of a rapidly growing team.
Who you are
You have 4+ years of experience operating high-scale production database clusters (MySQL, Percona Server, MariaDB, Vitess, TiDB, etc)

You are curious, driven, and thorough. Whether it's scripting bulletproof automation, testing scripts, writing recovery playbooks, or digging into logs to address an incident, you value thoroughly understanding the root cause of a problem, solving it, and solving it well.

You enjoy writing clean, maintainable, well-tested code. In some situations it's the right decision to move fast and incur technical debt, but with the understanding that it needs to be paid back later.
What we offer
We have your medical, dental, and vision insurance 100% covered (and your dependents covered at 80%)

High deductible health plan available with health savings account contribution

Complimentary One Medical membership for individuals and dependents

Monthly "Lifestyle Wallet" to use for benefits like personal fitness (e.g., gym memberships, fitness equipment, etc.) to pet care to nutrition coaching, and more.

Complimentary mental health support via Modern Health Family planning support (fertility, adoption, and surrogacy)

Flexible and generous time off and sick time benefits

16 weeks of parental leave

Annual Learning & Development wallet to support your career development

Emergency backup care for dependents

Access to financial planning and legal support
About Airtable
Airtable is working on the next computer revolution: one where anyone – even without technical training – can create customized applications that fit their needs, build more interconnected teams, and take part in a growing community of people who share what they create. Founded in 2012 and headquartered in San Francisco, Airtable powers teams at more than 300,000 organizations around the world. Our most recent funding round valued Airtable at $11.7 billion and raised $735 million in additional capital, and we're just getting started!
—
Please see our Privacy Notices for details regarding Airtable's collection and use of personal information relating to the application and recruitment process. For US applicants, click here, and for UK applicants, click here.