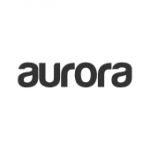 Aurora Solar (51-200 Employees, 168% 2 Yr Employee Growth Rate)
Aurora Solar develops solar industry software.
61% 1-Year Employee Growth Rate | 168% 2-Year Employee Growth Rate | LinkedIn | $20M Venture Funding
What Is Employee Growth Rate & Why Is It Important?
About the role:
Aurora Solar is a fast-growing Series C company on a mission to create a future of solar energy for all. Aurora makes the software that is enabling society to transition to a world powered by solar power. It's our goal to have every solar installation in the world pass through our software, which has already been used to design millions of solar projects. Named one of "The Best Places To Work in 2021" by
BuiltInSF.com
and awarded #1 Solar Software platform by Solar Power World, Aurora is disrupting the energy industry and changing the course of history.
In this role, you will direct Aurora's corporate account segment including small & medium businesses as well as the mid-market segment. In this strategic position, you'll report directly to the global VP of Sales and partner with marketing, product, customer success, business development, and sales operations to grow and build a high-performing enterprise organization that meets our customer acquisition and revenue growth objectives. Key objectives are building a well-run velocity engine for our SMB org as well as our more complex mid-market motion. An ideal candidate is an entrepreneurial person who thrives in a start-up environment and enjoys defining sales strategy, designing sales organizations, optimizing sales processes, and metrics-driven sales management.
We are a passionate and diverse team that aspires to be the best place for the best people and we're looking for talented individuals to accelerate our exponential growth as we continue to scale. If you are looking for a stimulating and fulfilling role, come join us!
What you'll do:
Direct 3-4 SMB and mid-market managers along with their growing teams
Recruit, hire, and retain a world-class sales organization that is growing rapidly
Refine and build Aurora Solar's velocity business model as well as differentiate the SMB sales motion from our more complex mid-market sales motion
Optimize our sales process and relevant sales KPIs to continue growth of our small and medium-sized segment within the solar industry
Programmatically align our SMB and mid-market teams with pipeline generating teams such as our BDRs and our marketing engine. You'll closely partner with our demand generation team to understand our digital footprint and drive pipeline growth
Structure and improve existing operations while optimizing our 'land and expand' motion to increase ACVs, quantity, and close rates
Jointly develop programs and onboarding structures that reduce ramp times as well as boost productivity in partnership with our sales enablement function
Set and manage detailed sales expectations for the SMB and mid-market segments
Report and forecast on quarterly and annual sales performance via a data-driven methodology
What we value:
Curiosity and genuine interest in the solar industry with a mission-focused mindset
Building a culture that's aligned with Aurora Solar's values and focused on strong performance
Customer centricity
Understanding of macro-trends and their implications on market expansion opportunities as well as competitors within Aurora Solar's SMB and mid-market segments
Flexibility, problem-solving skills, and fast, outcome-oriented execution are key to successfully operating in our high growth environment
Passion for building organizations and developing people
Outcome and performance driven with demonstrated mastery of sales excellence and strong experience in SaaS
Skilled at navigating SMB and mid-market organizations, complex sales processes, and enterprise technology sales
Track record of exceeding sales quotas
Aurora is dedicated to building a diverse and inclusive workforce of people who believe in and are passionate about creating a future of solar energy for all. We are an equal opportunity employer, we welcome and consider qualified applicants regardless of gender identity, sexual orientation, race, religion, age, national origin, citizenship, pregnancy status, veteran status, or any other differences. We encourage you to apply even if you believe that you do not meet all of the above criteria!
For San Francisco applicants: Pursuant to the San Francisco Fair Chance Ordinance, we will consider qualified applicants with arrest and conviction records for employment.