Director, Partnerships – Bluebeam
Sales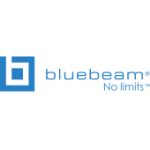 Bluebeam (201-500 Employees, 1% 2 Yr Employee Growth Rate)
10% 1-Year Employee Growth Rate | 1% 2-Year Employee Growth Rate | LinkedIn | $0 Venture Funding
What Is Employee Growth Rate & Why Is It Important?
At Bluebeam, we empower people to advance the way the world is built. We create smart software solutions that make construction sites more efficient, connected and safe and improve the lives of design and construction professionals everywhere.
Bluebeam is seeking an enthusiastic relationship builder and dynamic problem solver for our Director of Partnerships. This role will help to build and expand our newly formed Partnership Program by creating meaningful relationships and helping integrators build significant, useful tools and workflows for AEC professionals worldwide.
What you will do: . 
Under the guidance of the Chief Product Officer, become an expert on Bluebeam software, integrations with external systems, and company strategy, serving as lead of the Partnerships team.
Lead overarching partnership strategy, positioning Bluebeam to occupy a powerful role in the global construction ecosystem.
Manage the partnership pipeline; lead speculative conversations with partners; assess and socialize partnership opportunities; manage partner relationships and strategy; exchange sales leads with partners.
Develop a monetization and expansion strategy designed around expanding our global footprint and helping customers achieve meaningful outcomes by integrating our products into their workflows.
Lead the construction and closure of partnership agreements.
Responsible for the Partnerships team success in:

Responding to customer questions about Bluebeam integrations, our integration program, as well as developer questions about our integration tools and APIs.
Acting as liaisons between internal teams and external developers; communicating questions, in addition to coordinating updates, and changes, as needed.
Guiding our customers through the Bluebeam integration development lifecycle, from on-boarding to app approval, through production support.
Collaborating with our product management and engineering teams to build, drive, and improve our documentation, tools, and processes.

Attend/speak at industry conferences and participate in webinars to highlight integrations and discuss feedback with customers and integrators.
Hire, train, and coach your team, such that they consistently set the highest standard for the experience they give our partners and customers.
Create and seek out professional development opportunities for the partnerships team.
Understand and analyze Bluebeam's position and competitive landscape, build a team roadmap, foster consensus and approval, and collaborate cross-functionally to execute.
Partner with Bluebeam executive leadership to align and expand on global partnership strategy.
Partner closely with Product Marketing for comarketing opportunities with partners, and case study opportunities with early adopters.
Provide thought leadership and data insight to Bluebeam and the industry, through demonstrated knowledge of emerging trends in technology, solutions, vendors, innovation leaders and early adopters.
Define, track, and report on all metrics important to the partnership program and pipeline.
Recruit potential partners via internet research, social media, and real-world networking.
What we expect from a leader like you: 
Ownership and Attention to Detail – You are thorough. Following through is personally important to you. If you are asked a question, you will work hard to find the right answer.
Empathetic – You put yourself in others' shoes to understand their experience from their perspective.
Good Listener – You seek to understand first, before being understood.
Good Communicator – You have a knack for succinctly explaining complex issues and knowing when someone "gets it" or not. You are a meticulous writer and can communicate equally well over email or over the phone. (lots of email correspondence in this job)
Reliable – You don't mind getting into a 9-5 routine. You have a personal need to see projects through to the end.
Technical Aptitude – You don't necessarily have to be able to write code, but you'd be lying if you said that you weren't interested in taking some programming courses.
Comfortable with Ambiguity – We work in a fast-paced environment that is continuously changing. The way forward is not always black and white, but we must make decisions to move forward, and then adapt with new information.
Team Player – When you have direction, you have no problem charging ahead, and you are not afraid to raise your hand if you encounter something that is over your head—no one knows everything, and we all have to support each other.
Passionate – Your enthusiasm helps drive forward your ideas, proposals, and causes.
What we hope to see in a professional like you: 
7-10+ years of business development or sales/partnership experience, at least 3 years in a people manager role
5+ years of experience specifically working in B2B technology markets
Bachelor's degree, MBA preferred
Strong network ties and relationships with business partners within the AEC industry preferred
Experience in having worked with software integrations required
Excellent communication and presentation skills (verbal, presentation, negotiation, and written)
Creative thinker and "connector" who can tie/make connections to the overall product and business strategy
The ability to build positive, collaborative relationships with folks across different teams and at all levels of the organization
Proven track record developing both external partnerships that are additive to products and revenue goals.
Highly operationally focused; knows how to build out an operational process, from systems and team processes to reporting and analytics
Positive, driven, collaborative, and confident, with a learning mindset
Resilient and adaptable, and can thrive in a fast-paced environment
High EQ
Comfortable leading co-located and remote teams
Openness toward travel (Domestically & Internationally)
 What we offer: 
People-focused, entrepreneurial start-up culture with the backing of a stable, global, corporate entity – Nemetschek
Competitive compensation and benefits package (medical, dental, education reimbursement, 401k, wellness resources)
Work-life balance fostered through a culture of diversity, inclusion, and appreciation of individual lifestyle needs
Opportunity for continuous professional development through things like Pluralsight, conferences, and certification programs
Flexible remote options – stay home or come in!
About Bluebeam
The construction industry is adopting new technology at a feverish pace. Tablets and cell phones are replacing paper blueprints, drones are surveying jobsites in 3D, and cloud collaboration is changing the way teams work together.  Bluebeam plays a crucial role in this transformation. The key to our success is a customer-focused approach to product development: we work with the industry to create solutions for the industry. Today, over 2 million people throughout the world use Bluebeam. In the US, we're a critical partner for the majority of top AEC firms, and rapidly expanding our presence globally, with offices in Sweden, Germany and the UK.
Come design and build your future with us.
Bluebeam is proud to be an equal opportunity workplace. We are committed to equal opportunity regardless of race, color, ancestry, religion, gender, gender identity, parental or pregnancy status, national origin, sexual orientation, age, citizenship, marital status, disability, or veteran status.
#LI-LC1
#LI-Remote