Director Quality Management Systems – Philips
Others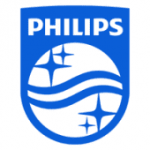 Philips (501+ Employees, 83% 2 Yr Employee Growth Rate)
10% 1-Year Employee Growth Rate | 83% 2-Year Employee Growth Rate | LinkedIn | $0 Venture Funding
What Is Employee Growth Rate & Why Is It Important?
Job Title
Director Quality Management Systems
Job Description
Philips is a global leader in health technology, committed to improving billions of lives worldwide and striving to make the world healthier and more sustainable through innovation. Driven by the vision of a better tomorrow.
But it's not just what we do, it's who we are. We are 80,000, wonderfully unique individuals, with two things in common. An unwavering sense of purpose and a relentless determination to deliver on our customers' needs. It's what inspires us to create meaningful solutions – the kind that make a real difference – when it matters most.
The world and our customers' needs are changing faster than ever before and while we are proud of what we do already, we know we can do more. That's why we need you, to help us tackle increasingly complex challenges posed by ever evolving health and well-being needs.
In this role, you have the opportunity to make life better:
Exciting opportunity to play an impactful role in Philips renewed dedication to Quality through managing global Quality Management Systems (QMS) alignment and simplification for Philips Hospital Patient Monitoring group (HPM). At Philips you are empowered to use your voice and expertise to have a positive impact on your team, business, and health technologies that will improve the health, well-being and care for people around world.
You are responsible for:
Ensures compliant and effective Quality Management Systems (QMSs) are maintained in scope.
Accountable for the transformation of all current QMS's parts in scope towards the single Philips QMS structure.
Accountable to manage and harmonize all QMS management processes and ensure the FDA-compliant validation of all SW systems in scope.
Manages (local) Q&R processes and ensures (local) process ownership for all activities under the PQMS governance in scope.
Ensures Q&R requirements are effective in all processes in scope.
Ensures Document Control is established and ensures training profiles are assigned and enforced and training administration is established within scope.
Works closely with the formal owner of the QMS (e.g., site/business manager and process element owners).
Maintains, enforces, and manages a compliant and effective QMS for the activities in scope, as well as for effective and lean QMS structures and documents for Q&R processes at all levels of business.
Establishes the Philips QMS and manages its deployment.
Ensures proper audit planning and schedule meets the requirement of internal policies and external regulations.
Establishes and executes a transition plan for all QMS in scope while maintaining compliance and effectiveness throughout the duration of the transition to the QMS.
Manages the addition and maintenance of any local QMS documents in line with QMS management procedures and the evolution of the QMS.
Assume external audit support (FDA, Notified Body, and other external audit support).
Manages inspections and questions relating to the operation of the sites in coordination with all other applicable company groups.
You are a part of:
Quality Management System and Compliance function of the Connected Care Cluster at Philips. Our Connected Care organization helps broaden the reach and deepen the impact of healthcare with solutions that leverage and unite devices, data, technology and most importantly, people across true networks of care to deliver on the quadruple aim. The Connected Care Cluster comprises Philips Electronic Medical Records & Care Management, Hospital Patient Monitoring, Sleep & Respiratory Care, Emergency Care, Ambulatory Monitoring & Diagnostics and Clinical Data Services Businesses.
To succeed in this role, you'll need a customer-first attitude and the following:
Minimum Bachelor's degree in business operations, engineering, business operations, IT, computer science, or other relevant discipline desired. MBA desirable.
12+ years of experience in the medical device or regulated industry.
At least 7 years of experience managing a team and being responsible for people management.
Project Management or Change Management Certification and or formal training desirable.
Strong working knowledge of 21 CFR parts 803, 806, and 820, ISO 13485, and global regulations.
Ability to change the thinking of, or gain acceptance from, others in sensitive situations, without damage to the relationship, including influencing and building rapport with stakeholders.
Proven ability to take independent action to initiate process improvements.
Experience using professional concepts and company objectives to resolve complex issues in creative and effective ways with a proven ability to deliver on delegated work efficiently.
Proven ability to work closely with upper management and effectively in a matrix organization.
Excellent communication, organizational, and project management skills and experience working with cross-functional teams across multiple work locations to drive cultural change
Fluent in English including reading, writing, and speaking.
How we work at Philips: (Bobligen location)
Our newly adopted hybrid work concept fuses flexibility with collaboration to deliver great outcomes for our people and our customers. We are embracing an approach wherein we spend more time together than apart – which for full-time employees translates to an average of at least 3 days working from the office and up to 2 days from home – for our hybrid roles. Hybrid work flexibility means people can meet the changing demands of work and home in the most balanced, productive, and healthy way.
Our hybrid working model is defined in 3 ways:
We believe in the importance of impactful collaboration: There's a certain energy when everyone's in the same room that can heighten idea generation and creative friction needed for problem-solving.
We embrace flexibility: Choosing where, when, and how to work can vary according to task and team schedules. Flexibility isn't office or online, it means choosing the space that works best for you, your teams, and our customers on a case-by-case basis. We want to be at our best: The way we work, and our workspaces are designed to support our well-being, offer career advancement opportunities, and enable us to be at our best.
Why should you join Philips?
Working at Philips is more than a job. It's a calling to create a healthier society through meaningful work, focused on innovative, customer-first health technology solutions. Help us improve the health and well-being of billions of people, every year. Ultimately creating a career that no one could have planned for. Even you.
#LI-US
It is the policy of Philips to provide equal employment and advancement opportunities to all colleagues and applicants for employment without regard to race, color, ethnicity, religion, gender, pregnancy/childbirth, age, national origin, sexual orientation, gender identity or expression, disability or perceived disability, genetic information, citizenship, veteran or military status or a person's relationship or association with a protected veteran, including spouses and other family members, marital or domestic partner status, or any other category protected by federal, state and/or local laws.
As an equal opportunity employer, Philips is committed to a diverse workforce. In order to ensure reasonable accommodation for individuals protected by Section 503 of the Rehabilitation Act of 1973, the Vietnam Veterans' Readjustment Act of 1974, and Title I of the Americans with Disabilities Act of 1990, applicants that require accommodation in the job application process may contact 888-367-7223, option 5, for assistance.
Equal Opportunity Employer/Disabled/Veteran