EMEA HR Director (Remote, GBR) – CrowdStrike
HR & Recruiting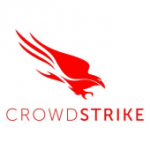 CrowdStrike (501+ Employees, 107% 2 Yr Employee Growth Rate)
44% 1-Year Employee Growth Rate | 107% 2-Year Employee Growth Rate | LinkedIn | $481M Venture Funding
What Is Employee Growth Rate & Why Is It Important?
​​#WeAreCrowdStrike and our mission is to stop breaches. As a global leader in cybersecurity, our team changed the game. Since our inception, our market leading cloud-native platform has offered unparalleled protection against the most sophisticated cyberattacks. We're looking for people with limitless passion, a relentless focus on innovation and a fanatical commitment to the customer to join us in shaping the future of cybersecurity. Consistently recognized as a top workplace, CrowdStrike is committed to cultivating an inclusive, remote-first culture that offers people the autonomy and flexibility to balance the needs of work and life while taking their career to the next level. Interested in working for a company that sets the standard and leads with integrity? Join us on a mission that matters – one team, one fight.
About the Role:
With EMEA regional responsibility the HR Director provides leadership and assistance to business heads and line managers in relation to a range of human resources activities including retention of talent, employee counselling and performance management, employee relations, and development, process improvement. In addition, this position actively drives organization development and change management initiatives.
Typical Responsibilities:
Partnering regional executive teams on management development, coaching and mentoring initiatives
Implement support strategies to sustain growth plans
Provoke thought within the executive team and challenge the business to ensure best practice and efficiencies
Actively participate at senior levels
Change Management:
Interface with EMEA management team on issues ranging from resolution of issues arising from acquisitions or company changes.
Responsible for managing projects and working with other global regional HR representatives to implement HR initiatives across EMEA as and when business needs dictate
Responsible for co-ordinating and liaising with HR Managers to review, update and implement HR policies, practices and programmes including employee handbooks and employee benefits against market best practice and in line with local legislation
Providing training and advice on company benefits and compensation, focal review process, performance management, career management, and competency frameworks Management of the regional HR team
Successful candidates will have experience in one or more of the following areas:
Proven team management experience
Experience in all aspects of HR including, employee relations, training, compensation and benefits, Organizational development, Policy review and implementation
Experience in Managing HR projects
Experience working across the EMEA region is preferred
Knowledge of regional legislation
Worked at executive levels within a corporate environment
An innovative, self-starter needing low level management time and attention to perform day to day responsibilities
Excellent time management skills with the ability to prioritize workload and work well under pressure
Must be committed to achieving results and enjoy working in an environment of change
Committed to results, is customer focused, innovative and has the desire to work in a team environment
Proven management experience preferably in a high-tech Software and/or Cyber Security business but not essential
Experience working in a multi-cultural environment Challenges established practices and ways of thinking, whilst encouraging innovation
Communicates in a way that wins commitment and buy-in to a common vision with clearly stated goals
Ensures that Crowdstrike continues to develop a team of the highest calibre where appropriate:
Leads & collaborates with a high performance teams made up of multiple stakeholders Organizes and clearly prioritizes, unafraid to set an agenda to take the lead
Strategic thinker
High impact presentation skills and able to instil confidence and trust in front of colleagues, customers and partners
Powerfully motivated to achieve: strong results orientation
Outstanding leadership and management experience of direct teams
Excellent communication skills
Passion, resilience and commitment to drive growth
Ability to understand, assimilate and synthesise complex issues and wide ranging interests Comfortable operating internationally and prepared to travel
#LI-FT1
#LI-Remote
Benefits of Working at CrowdStrike:
Remote-first culture
Market leader in compensation and equity awards
Competitive vacation and flexible working arrangements
Comprehensive and inclusive health benefits
Physical and mental wellness programs
Paid parental leave, including adoption
A variety of professional development and mentorship opportunities
Offices with stocked kitchens when you need to fuel innovation and collaboration
We are committed to fostering a culture of belonging where everyone feels seen, heard, valued for who they are and empowered to succeed. Our approach to cultivating a diverse, equitable, and inclusive culture is rooted in listening, learning and collective action. By embracing the diversity of our people, we achieve our best work and fuel innovation – generating the best possible outcomes for our customers and the communities they serve.
CrowdStrike is an Equal Opportunity employer. All qualified applicants will receive consideration for employment without regard to race, color, religion, sex including sexual orientation and gender identity, national origin, disability, protected veteran status, or any other characteristic protected by applicable federal, state, or local law.