Engineering Manager, Clinical Automation – Galileo
Engineering Manager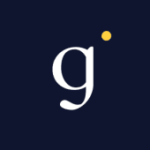 Galileo (201-500 Employees, 135% 2 Yr Employee Growth Rate)
73% 1-Year Employee Growth Rate | 135% 2-Year Employee Growth Rate | LinkedIn | NA Venture Funding
What Is Employee Growth Rate & Why Is It Important?
ABOUT US
Traditional health care is broken. Galileo is here to fix it. We're a rapidly growing health startup that combines intuitive design and clinical expertise to deliver affordable, quality care for all.
Galileans, as we like to call ourselves, are dedicated to flipping the traditional health care model into a modern solution for today—and beyond. Our empathetic, mission-driven culture puts our patients first, celebrates creative problem solving, and moves quickly to build great products. Our teams work collaboratively, so there's plenty of day-to-day interaction. We believe in a hybrid, flexible working environment and have team members across the U.S. and the UK.
ABOUT THE ROLE
We're looking for an experienced engineering manager to lead our new and growing Clinical Automation team. This team is part of a cross-functional effort to reinvent how we understand our patients' needs, and to improve patient outcomes through high quality, proactive care plans. In this role, you'll be establishing a healthy, innovative, and productive team, and would be a leader for one of our key strategic engineering efforts.
Here's what you'll do:
Drive a high-performance culture within your team that can build, iterate and learn continuously without sacrificing quality.
Collaborate closely with designers, clinicians, and leaders around the organization to create a high quality experience for users.
Define and maintain processes to ensure the quality of our products.
Set goals for team members; evaluating performance; providing coaching and facilitating professional development.
Providing technical leadership – best practices, testing, performance, reliability.
We'd love to hear from you if the following describes you:
Has led cross functional engineering teams through building out greenfield projects as well as experience leading through migrations between services.
Experience providing feedback, coaching, mentoring and facilitating career growth of team members.
Experience building collaborative teams that work to understand the needs of their users.
Skilled at communication around technical concepts and ideas and the ability to collaborate with all parts of the organization.
Experience with end-to-end quality best practices and their implementation
Strong skills working with product & organizing team around early-project ambiguous goals into executable steps.
Background with data modeling/analytics a plus.
Experience with Django is a plus.
How We Hire
Galileo is committed to hiring the best team possible to build health care that works for everyone. We value a diverse set of perspectives to deliver the best possible solutions to those problems. We look for talent from a wide range of backgrounds—including, but not limited to—race, age, sexual orientation, gender identity and expression, national origin, religion, disability, and veteran status. Galileo is an Equal Opportunity Employer and provides reasonable accommodations to applicants and employees with a qualifying disability or conflict with a sincerely held religious belief, unless doing so would cause an undue hardship or fail to eliminate a direct threat.