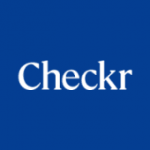 Checkr (201-500 Employees, 16% 2 Yr Employee Growth Rate)
Checkr seeks to automate the process of professional background checks.
11% 1-Year Employee Growth Rate | 16% 2-Year Employee Growth Rate | LinkedIn | $309M Venture Funding
What Is Employee Growth Rate & Why Is It Important?
Checkr's mission is to build a fairer future by improving understanding of the past. We believe all candidates, regardless of who they are, should have a fair chance to work. Established in 2014 and valued at $2.2B, Checkr is using technology to bring hiring to the next level. Our People Trust Platform uses machine learning to help thousands of companies modernize their background check process and make hiring safer, more efficient, and more inclusive. Some of our customers include, Uber, Instacart, Doordash, Netflix, Compass Group, and Adecco.
A career with Checkr is an opportunity to work with some of the best and brightest minds, disrupt an industry for a better future, and give otherwise overlooked candidates access to employment. Checkr has been recognized in Forbes Best Startup Employers and is a top Y Combinator company by valuation.
We are looking for an Executive Assistant to join our EA team. This role will support our CPO. We are looking for someone who is creative and enjoys working within a fast growing, rapidly changing environment that is mission-driven and community oriented. The ideal individual will be both strategic and tactical, a right hand partner for their executive, have the ability to exercise good judgment in a variety of situations, with strong written and verbal communication, administrative and organizational skills, and the ability to maintain a realistic balance among multiple priorities. We are looking for an EA that knows how to dive in and roll up their sleeves to get things done and be two steps ahead of their executive.
Responsibilities:
Lead and manage CPO's calendar, appointments and travel arrangements
Track and help drive completion of key deliverables
Note taking and project management
Manage communications, presentations and other documentation
Organize engineering events including offsites, hackathons, meet-ups and more
What you bring:
5+ years of direct EA experience
C-level EA experience, supporting more than one executive
Previous experience at a tech company/startup preferred
Strong organizational skills, reflecting the ability to prioritize multiple tasks seamlessly with attention to detail
Solid understanding and experience using Gmail, Google Docs, Sheets and Slides
Very strong interpersonal skills and the ability to build relationships with stakeholders, including staff, and external partners
What you get:
A fast-paced and collaborative environment
Learning and development allowance
Competitive compensation and opportunity for advancement
100% medical, dental and vision coverage
Unlimited PTO policy
Monthly wellness stipend, home office stipend
The base salary for this position will vary based on geography and other factors. In accordance with Colorado law, the base salary for this role if filled within Colorado is $101,000-$119,000.
Equal Employment Opportunities at Checkr
Checkr is committed to hiring talented and qualified individuals with diverse backgrounds for all of its tech, non-tech, and leadership roles. Checkr believes that the gathering and celebration of unique backgrounds, qualities, and cultures enriches the workplace.
Checkr also welcomes the opportunity to consider qualified applicants with prior arrest or conviction records. Checkr's commitment to diversity extends to hiring talented individuals in spite of a prior criminal history in accordance with local, state, and/or federal laws, including the San Francisco's Fair Chance Ordinance.