Executive Director, Retail Talent Strategy & Innovation – CVS Health
HR & Recruiting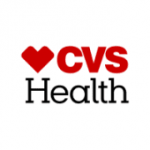 CVS Health (501+ Employees, 13% 2 Yr Employee Growth Rate)
5% 1-Year Employee Growth Rate | 13% 2-Year Employee Growth Rate | LinkedIn | $0 Venture Funding
What Is Employee Growth Rate & Why Is It Important?
Job Description
This position is responsible for the design, implementation and management of the overall talent processes across the entire retail business spectrum, while ensuring alignment with the CVS Health's enterprise talent management strategy & processes. This role requires a business centric talent leader working directly with leaders and stakeholders to understand business needs to align the talent strategy enabling CVS Health and the Retail functions to attract and develop the next generation of talent who are passionate about bringing our purpose to life. The incumbent's scope of work includes managing the Talent Teams process inclusive of succession planning, talent development, partnership with talent acquisition and enterprise talent growth.
Responsibilities include:
• Develop and Manage the Talent Management process for the Retail business units; this includes managing full breath & depth of the Talent process Team calendars, preparing the agenda, organizing materials, supporting meeting facilitation, and follow-up on actions.
• Consult with SVPs & VPs and their respective HRBPs on talent strategy to enable business goals
• Partner with COEs on the performance management cycle in preparation for goal setting, mid year reviews, OTR, calibration, and year-end performance reviews, and annual compensation cycle.
• Advise and support HRBPs on their respective client's talent priorities and goals
• Serve as the liaison between the business and COEs for talent development, inclusive of development programs, coaching, mentorship, etc.
Required Qualifications
• 5+ years of professional experience in human resources and business management
• Continuous learner: Seeks to understand the business landscape and complexities of a Fortune 4 company
• Process Management: Can identify and articulate the processes necessary to get things down efficiently and effectively
• Planning & Priority Setting: Demonstrate an ability to set objectives, goals and organize work appropriately to meet and exceed goals, possess strong organizational and time management skills
• Organizational Savvy: Able to build constructive and effective relationships and join forces to work through complex situations
• Influencing & Negotiation: Can present ideas and directions that lead others to action, demonstrates strong listening, written and oral communication skill
COVID Requirements
COVID-19 Vaccination Requirement
CVS Health requires certain colleagues to be fully vaccinated against COVID-19 (including any booster shots if required), where allowable under the law, unless they are approved for a reasonable accommodation based on disability, medical condition, religious belief, or other legally recognized reasons that prevents them from being vaccinated.
You are required to have received at least one COVID-19 shot prior to your first day of employment and to provide proof of your vaccination status or apply for a reasonable accommodation within the first 10 days of your employment. Please note that in some states and roles, you may be required to provide proof of full vaccination or an approved reasonable accommodation before you can begin to actively work.
Preferred Qualifications
• HR Generalist and talent development (COE) experience working across multiple clients
• Health care industry knowledge and work experience
• Excellent analytical skills
Education
Bachelor's Degree Required
Master's Degree Preferred
Business Overview
Bring your heart to CVS Health
Every one of us at CVS Health shares a single, clear purpose: Bringing our heart to every moment of your health. This purpose guides our commitment to deliver enhanced human-centric health care for a rapidly changing world. Anchored in our brand – with heart at its center – our purpose sends a personal message that how we deliver our services is just as important as what we deliver.
Our Heart At Work Behaviors™ support this purpose. We want everyone who works at CVS Health to feel empowered by the role they play in transforming our culture and accelerating our ability to innovate and deliver solutions to make health care more personal, convenient and affordable.
We strive to promote and sustain a culture of diversity, inclusion and belonging every day.
CVS Health is an affirmative action employer, and is an equal opportunity employer, as are the physician-owned businesses for which CVS Health provides management services. We do not discriminate in recruiting, hiring, promotion, or any other personnel action based on race, ethnicity, color, national origin, sex/gender, sexual orientation, gender identity or expression, religion, age, disability, protected veteran status, or any other characteristic protected by applicable federal, state, or local law.