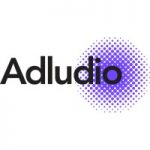 Adludio (51-200 Employees, 17% 2 Yr Employee Growth Rate)
Adludio is a next generation mobile advertising platform to create, distribute, and optimise campaigns.
5% 1-Year Employee Growth Rate | 17% 2-Year Employee Growth Rate | LinkedIn | £2.8M Venture Funding
What Is Employee Growth Rate & Why Is It Important?
Description
About the Company
Adludio is the leading mobile creative platform for digital advertising. We've put technology at the forefront – tapping into haptic, touch and augmented reality experiences, to produce engaging and immersive creatives for mobile.
We create, distribute and optimise mobile campaigns at scale, allowing global brands to tell their stories in more compelling ways. Some of our client partnerships include Unilever, Adidas, Singapore Airlines, Lenovo, HSBC, Huawei, Estée Lauder, eBay, Jaguar, National Geographic, and Snapchat, amongst many other international brands.
We are a London-based technology scale-up with international offices in LA, New York, London, Paris, Singapore, Hong Kong and Taipei. Our dedication has led us to be named 'Best Advertising Company' at the TechCrunch Europa Awards 2016, 'Hot Company of the Year' at Festival of Media Global and Festival of Media Asia Pacific, and to win the MOMA's 'Best User Experience' award, and the 'Innovation Prize' at Eurobest-Lions Festival as well as this year in 2019 the Deloitte Fast 50 award.
About this Role
We're looking for an outstanding Tech Lead ideally with strong JavaScript experience to join our small but expanding development team. React knowledge would be a distinct advantage. You will help build a product that is very complex.
We're writing history as we go along, so we're looking for someone who will understand our problems and come up with creative solutions that work within the parameters of our system. We think that everyone should be hands-on and there are opportunities to work across the whole stack, from backend to frontend. We like to review each other's work, share techniques and design things as a team.
This role can be done remotely within 3hrs time differentiate to GMT (+3hrs/-3hrs) as most of our team is based in Europe.
What you'll be responsible for:
Help lead a team of eager developers building html5 JAM-applications, using Typescript and react on the frontend, and Typescript/Graphql on the backend.
Development and maintenance of backend server systems, DevOps and internal tools that ensure high code quality.
Development and maintenance of bespoke tools used in the creation and delivery of Ad Campaigns
Requirements
What we're looking for in you:
Bachelor's degree in computer science or a related field. Equivalent work experience (4+ years) will also be considered
Fluent in English (C1/C2, B2 will also eb considered)
Strong knowledge of TypeScript, Javascript, HTML, CSS and Node services
Comfortable in Docker and AWS Solutions (such as Lambda, ECS, Firehose, among others)
Experience modeling Database-Schemas in both SQL and NoSQL
Nice to have's:
Ad Tech experience
Experience working with start-ups
Passionate about the tech start up scene
Kinesis, Projections
Be an opinionated professional
Benefits
Adludio is a fast-growing company and we are undergoing quick expansion into America and APAC. The company has experienced healthy organic growth since our start-up days in 2015, but we are now at a point where we need to strengthen and nurture our team to collaboratively tackle the exciting objectives in our plans. This is a brilliant time to take on a new role and make it your own.
What's in it for you:
Opportunity to help shape, build and launch cutting-edge and high-profile global products
Chance to work in an ambitious and delivery-focused team
How the role grows is entirely up to you
Grow in a diverse and inclusive company
Be a part of a motivating and positive environment
Flexible work-life balance
Open to working remotely
Competitive salary
Half-day off on Fridays