Global Logistics Coordinator – 6River / 6 River Systems
Others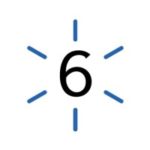 6River / 6 River Systems (201-500 Employees, 108% 2 Yr Employee Growth Rate)
57% 1-Year Employee Growth Rate | 108% 2-Year Employee Growth Rate | LinkedIn | $46M Venture Funding
What Is Employee Growth Rate & Why Is It Important?
6 River Systems is a Shopify (SHOP) company leading the way to faster fulfillment. E-commerce has changed the world and 6 River Systems is building solutions to power winning warehouses of the future. We're revolutionizing warehouse automation with collaborative mobile robots driven by artificial intelligence and advanced cloud-based software.
6 River Systems is seeking a Global Logistics Coordinator. This position will be responsible for managing the global logistics coordination for all of the 6 River Systems product movement and implementing enterprise solution to scale the program. The job required strong interpersonal and communication skills to work closely with 3PL, freight partners and internal teams. The position will be responsible for the following but not limited to: relationship management, contract negotiation, freight partner evaluation, SLA, and technology implementation.
Responsibilities Include
Effectively coordinate product movement with 6 River Systems' approved logistics partners across the globe
Prepare and provide required shipping documents for imports/exports. This includes country-specific commercial invoices, packing lists, bill of lading templates
Knowledgeable in establishing international freight partnerships, especially in the EU/UK region
Support overseeing the full range of domestic & international freight forwarding services: cargo movement and scheduling, customs brokerage, monitoring and control services, cost optimization, etc
Familiar with labeling hazardous materials and providing DG paperwork to vendors & customers
Work with the cross-functional group to efficiently move assets, both rental and customer-owned
Monitor, record, analyze and report on activities, trends, results, and recommendations related to import/export activities specifically related to tariff & VAT
Monitor the daily operational plan through our TMS system and ensure that all operational functions are progressing on plan
Prepare monthly, and quarterly management reports on issues of volume throughput, delivered costs, carrier compliance, and on-time performance through our TMS platform
Support in defining roadmap and scalability plan for the logistics group
Assist in process improvements, maintaining, and updating of SOPs
Assist in documentation and research for new market entries
Assist with the budget setting process and quarterly forecasting
 Basic Qualifications
A detailed oriented and organized individual capable of working cross-functionally across departments and locations to meet business objectives
Proactive and able to learn quickly in a dynamic, fast-paced environment
Able to handle multiple priorities with a level of autonomy and ambiguity
Bachelor's degree in Supply Chain Management, Engineering or related field
2-3 years of experience in logistics/transportation environment or working in a similar supply chain role
Experience working with, and managing, domestic and international suppliers
Advanced proficiency in data analysis and reporting utilizing Microsoft Office and Google Workplace
Ability to work independently and asynchronously in a fast-paced environment
Experience scheduling domestic and international LTL shipments for truck, air, and ocean
Working knowledge of ERP systems, supply chain/operations practices, and Accounting principles
Excellent communication skills
Qualified Applicants must be legally authorized for employment in the United States
About 6 River Systems
Founded in Waltham, Massachusetts in 2015, 6 River Systems is a leading collaborative mobile robotics fulfilment solution and part of global commerce company Shopify. Founders Jerome Dubois and Rylan Hamilton were previously executives at Kiva Systems (now Amazon Robotics). The 6 River Systems solution is operating in more than 20 facilities in the U.S., Canada and Europe, fulfilling millions of units each week for companies including Lockheed Martin, CSAT Solutions, ACT Fulfillment, DHL, XPO Logistics, and Office Depot. To learn more, visit www.6river.com.
About Shopify
Shopify is a leading global commerce company, providing trusted tools to start, grow, market, and manage a retail business of any size. Shopify makes commerce better for everyone with a platform and services that are engineered for reliability, while delivering a better shopping experience for consumers everywhere. Headquartered in Ottawa, Canada, Shopify powers over one million businesses in more than 175 countries and is trusted by brands such as Allbirds, Gymshark, PepsiCo, Staples, and many more. For more information, visit www.shopify.com.