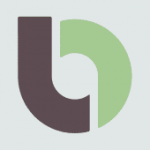 Bitso (201-500 Employees, 320% 2 Yr Employee Growth Rate)
Bitso is Mexico's first Bitcoin exchange, offering a platform for trading of Bitcoin with Mexican Peso.
138% 1-Year Employee Growth Rate | 320% 2-Year Employee Growth Rate | LinkedIn | $4.4M Venture Funding
What Is Employee Growth Rate & Why Is It Important?
The Payments team drives the vision of payments at Bitso. We work closely with product and engineering teams to build strategic and operational infrastructure required to support Bitso at scale across numerous geographies and products. As part of the Payments team you will help us expand our business into new countries in Latin America and beyond. We are looking for a Payments Project Manager who can jump in and make an impact quickly.
The ideal candidate must have relevant experience interacting with payment global channels, and/or have relevant background working in the back office of financial institutions in the country.  International expertise or having worked in international companies, will also be a relevant aspect of the candidate's experience.
You will develop strong relationships with current and potential payment partners.
As part of the team, you will have direct contact with the payments operation team in order to evaluate their needs and bring solutions to the table.
You will need to share with them and the whole company your knowledge and expertise on the financial/payments industry around the different countries focused on crypto-related environments.
Your impact:
Enhance existing payments relationships and forge new relationships with external business partners.
Partner with cross-functional teams to develop payments strategies across markets and evaluate new payments solutions.
Provide strategic guidance to internal stakeholders on new partnership opportunities.
Collaborate with the product owners and engineering to build-out critical payments platforms.
Collaborate with the operations team to create and build new features and workflows to automate workflows that help the team to escale.
Specialize in global payments alternatives that offer our users the best experience.
Excellent written and verbal communication skills
English language proficiency.
Who you are:
At least 3 years of payments or consulting experience and an understanding of the global payments ecosystem.
Strong ability to conduct extensive market and payment product research.
Self-starter, drive projects with minimal guidance and focus on high-impact work.
Strong communication skills to effectively synthesize, visualize and communicate your ideas to others in both Spanish and English.
Outstanding attention to detail.
About Bitso:
Bitso is Latin America's leading cryptocurrency platform. Our goal is to evolve how we think about and use money. We believe that we should all have the opportunity to use our money whenever we want it, and how we want it, without boundaries or schedules. To achieve this, we provide individuals with fast, cheap, seamless and user-friendly financial services powered by blockchain technology.
Cryptocurrencies do not rely on intermediaries to give them legitimacy or value. Instead, they are valuable because of the peer-to-peer technology that powers them. We firmly believe in crypto and the use cases it has. It's time for the world to upgrade to a fair, open, transparent, and global financial system for all. #makecryptouseful. 
Visit us at https://bitso.com/
Bitso promotes an environment where people are treated fairly and with respect, free of discrimination, bullying, harassment, violence or threats.
Please visit: https://bitso.com/legal/GI/terms to see our privacy policy.
Compensation and Benefits:
Purpose: You'll be part of something bigger, working towards financial disruption and inclusion across Latin America.
Culture: You'll work in a thriving, friendly, and fun environment that promotes open discussions, jokes, learning, video games, and lots of fun.
People: You'll work with some of the most driven and intelligent people in the crypto space, engaging with a network of diverse talent from 25+ nationalities bound by our quest to #makecryptouseful.
Salary: We pay competitively in the countries where we operate.
Venue: Work from wherever you want, work asynchronously; this role is fully remote to give you maximum freedom.
Unlimited Paid Time-Off:  You choose your number of days off. Recharge batteries and enjoy who you are outside the office
---
This role is expected to work remotely.
These are the applicable requisites, although equivalent competencies in any of the above will also be considered.