Global Senior Content Marketing Manager – Aircall
Marketing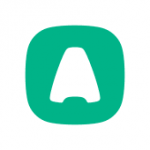 Aircall (501+ Employees, 122% 2 Yr Employee Growth Rate)
54% 1-Year Employee Growth Rate | 122% 2-Year Employee Growth Rate | LinkedIn | $225.6M Venture Funding
What Is Employee Growth Rate & Why Is It Important?
Aircall is a place where voices are valued.
Backed by over $220 million of investment since 2015, we create technology that fuels accessible, transparent and collaborative communication to empower our base of 12,000+ customers (and growing) to make authentic, human connections.
Conversation is a cornerstone of our culture. Wherever our people find themselves in the Aircall world – Paris, New York, Sydney, Madrid, London, Berlin, Tel Aviv, or at home – everyone has a voice that is valued.
Whatever your background, wherever you're from – we want you to join the conversation. Let's talk.
We are looking for a Global Content Manager to lead our global content strategy and a team of content champions , along with our partner agencies to enable exponential growth for our organic traffic for Aircall's core audience, our key markets, and build an exceptional short and long term plan for success.
This is a perfect opportunity for someone who wants to take ownership in crafting high-performing strategies and enjoys working in a fast paced organization. This position will work closely with the SEO team.
Your mission @ Aircall:
Build best in class content marketing strategies that unlocks the potential for us to connect with our potential and existing customers
Produce high-quality articles, white papers, blogs, press releases, email marketing messages, case studies, presentation content, survey reports and web copy
Serve as an exemplary writer, consistent with our company's tone and mission. You write clean, concise, well-polished copy
Lead and edit content produced by your team, including conceptualizing the projects upfront, assigning projects and overseeing development and copy-editing prior to publishing
Continuously measure and improve content performance; create reports leveraging Google Analytics, SEMrush, social media analytics and other relevant internal and external tools
Build and maintain editorial calendar and written guidelines
Stay up-to-date with the latest industry trends and customer challenges in order to build a more effective editorial calendar
Work closely with senior leaders, Demand Gen members, marketing teammates, and other departments to create effective communications strategies that articulate our product's core benefits properly and consistently for all key markets
Interact with content specialists, graphic designers and internal team members to create and review all content & ensure consistent message
Push the business to adopt better content creation practices through frequent testing of new content formats and distribution channels, including championing the increased use of data visualization
Management of all creative resources including designers, writers, and other agency personnel
A little bit more about you:
Bachelor's or Master's in marketing, communications, journalism or related discipline
7+ years of content marketing or direct copywriting management experience and4+ years of content marketing experience in B2B and/SaaS industry
Strong writing and communication skills, ability to develop, organize, and maintain process documentation
Ability to create, update, and maintain training documents.
Experience/consistent performance in deadline-oriented environment due to tight time restraints and volume of work
Demonstrated ability to work productively with counterparts in a cross-functional capacity
Must be able to set relevant priorities on a daily basis as the job requires
Ability to analyze and present content and social performance
Project management skills and understanding how to manage the priorities of multiple stakeholders in a complex environment and focus on the delivery of results in the form of traffic, leads and sales
Strong knowledge of content marketing strategy and channels
We know that success comes from smart work and deserves to be recognized and rewarded
We value people who are bold, ambitious, collaborative and customer-centric. We're a global community growing together.
If you love a good challenge, enjoy solving meaningful problems, and want to be a part of one of the fastest-growing B2B startups, then Aircall is the company you are looking for!
Aircall offers a unique work environment and the chance to collaborate with diverse teammates across continents. We'll provide freedom and tools to allow you to thrive at your best, and foster an environment you can do it in.
Why join us?
Key moment to join Aircall in term of growth and opportunities
u200d♀️ Our people matter, work-life balance is important at Aircall
Fast-learning environment, entrepreneurial and strong team spirit
45+ Nationalities: cosmopolite & multi-cultural mindset
Competitive salary package & benefits (health coverage, lunch, commute, sports)
DE&I Statement:
At Aircall, we believe diversity, equity and inclusion, irrespective of origins, identity, background and orientations, are core to our Aircall journey.
We promote active inclusion to foster a strong sense of belonging which is one of our main strengths as a business. We strive to assemble diverse people that can enrich and learn from each other. We pledge to make sure everyone not only has a seat at the table but is valued at the table — providing equal opportunities to develop and thrive.
We will constantly challenge ourselves to make sure that we live up to our ambitions around diversity, equity and inclusion, and keep this conversation open because we realize that we have work to do and much to learn.