Head of Business Operations – SafetyWing
Others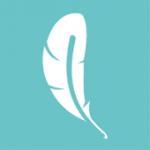 SafetyWing (51-200 Employees, 158% 2 Yr Employee Growth Rate)
52% 1-Year Employee Growth Rate | 158% 2-Year Employee Growth Rate | LinkedIn | $4.1M Venture Funding
What Is Employee Growth Rate & Why Is It Important?
Overview
SafetyWing (YC W18) is seeking an ambitious and creative Head of Business Operations to be the behind-the-scenes catalyst helping our leaders set, plan, and execute our most important goals and priorities.
We are building a global social safety net, including health and retirement for remote workers worldwide, as a replacement for national welfare systems. If we succeed, we believe this will help ensure freedom and equal opportunity for everyone, and it is one of the more important tasks of our time that no one else is working on.
You'll be working across the entire business which means you'll get experience in both these areas.
 Your responsibilities will include
Inspiring the team to think big with our goals and create thoughtful plans to achieve them.
Leading quarterly and annual goal-setting and planning cycles.
Flagging, diagnosing, and helping leaders improve on goals that fall off track.
Identifying and leading high-priority cross-functional projects. If you were to join today, an example project could be improving our claims process while we hire a Head of Claims Experience.
Helping our leadership team understand how the business is doing by working with Finance and Data to implement regular reporting that is useful.
 We are looking for someone who
Has multiple years of experience and track record in operations as a consultant and/or operator at a fast-growing company.
Is ambitious, organized, and great with verbal and written communication
Is a diligent project manager and leader through influence.
Is excellent at building clear systems and processes.
Is a jack of all trades with proficiency in spreadsheets, presentations, and creating succinct and valuable plans.
Is enthusiastic, inspiring, and gets excited about helping others be successful.
 We like to work with people who:
Want to help build a global social safety net on the Internet.
Think for themselves instead of copying others.
Are willing to try new things, even with the risk of failure.
Are intellectually curious and open to new ideas.
Are creative and bold in the face of any problems.
Have strong integrity and do the right thing.
 What we offer
We operate in a fully remote work environment – work from anywhere globally.
You will receive salary and equity compensation, health insurance, a laptop, a minimum of four weeks of the yearly vacation, personal development budget, attendance of professional conferences (and much more 
).
We have a minimum of two annual team gatherings where you will join us. The previous gatherings were in  Ljubljana, San Francisco, and Mexico.
We are looking forward to hearing from you!
About SafetyWing
SafetyWing was founded to support nomads like ourselves by building an adaptable software-based global social safety net.
Our products are created by a fully remote team distributed across the globe and stretching ten timezones while headquartered in San Francisco.
We're here to remove the role of geographical borders as a barrier to equal opportunities and freedom for everyone.