Industry Partner Offerings Lead – Cloud/SaaS, Telco, Media – ServiceNow
Others,Sales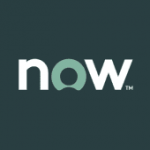 ServiceNow (501+ Employees, 54% 2 Yr Employee Growth Rate)
26% 1-Year Employee Growth Rate | 54% 2-Year Employee Growth Rate | LinkedIn | $83.7M Venture Funding
What Is Employee Growth Rate & Why Is It Important?
Company Description
At ServiceNow, our technology makes the world work for everyone, and our people make it possible. We move fast because the world can't wait, and we innovate in ways no one else can for our customers and communities. By joining ServiceNow, you are part of an ambitious team of change makers who have a restless curiosity and a drive for ingenuity. We know that your best work happens when you live your best life and share your unique talents, so we do everything we can to make that possible. We dream big together, supporting each other to make our individual and collective dreams come true. The future is ours, and it starts with you.
With more than 7,400+ customers, we serve approximately 80% of the Fortune 500, and we're on the 2021 list of FORTUNE World's Most Admired Companies®.
Learn more on Life at Now blog and hear from our employees about their experiences working at ServiceNow.
Job Description
ServiceNow continues to scale and drive transformation for Cloud/SaaS, Telco, and Media industries using the power of the NOW Platform. Helping our customers deliver better experiences to their customers, their employees and drive new business models in the new 'Everything as a Service economy' Our partners are a critical part of driving this transformation jointly with us by building offerings and solutions that utilize the capabilities of the NOW platform to drive this impact.
ServiceNow is seeking an Industry Partner Offerings Lead – Cloud/SaaS, Telco, Media working with our partners to define and implement joint go-to-market (GTM) strategies. This role is accountable for developing ServiceNow's partner offerings strategy for the industry, activation of partners, ownership of partner heat-map by geo/segment, assisting with partner engagement for Product Line 'use cases', 'industry segment' roadmaps, TAM and Partner IP monetization scenarios with specific focus on development of new joint GTM business and commercial models with designated partners.
The Industry Partner Offerings Lead – Cloud/SaaS, Telco, Media will be part of a larger team comprised of Alliance and Channel sales, business development, solution development, and partner success resources. The team may go to market together to address a designated set of partners or work as an overlay to address partner opportunities on a regional or verticalized basis. Understanding of and ability to navigate the complex dynamics of technology organizations is a critical component in the success of this role.
The successful candidate will possess solid industry knowledge and domain expertise, program management skills, ability to drive measurable outcomes with the partner ecosystem, and should have a track record of demonstrated cross functional executive collaboration in a high-profile consulting/services/software organization that required securing consensus on key initiatives & priorities against targeted outcomes in a complex global high growth company.
Primary focus:
Own the Cloud/Saas, Telco, and Media industry markets and the partner ecosystem
Help identify, ideate, cultivate, monetize and scale new partner offerings that address customers highest priority needs
Work closely and collaboratively with global & regional stakeholders (Alliance & Channels, Marketing, Industry GTM, Sales Directors) to drive pipeline and revenue growth through strategic partners and offerings
Additional Responsibilities:
Work strategically to identify new industry specific 'use cases and solutions' with key partners and build the associated partner industry plan including joint GTM and marketing campaigns around key industry Offerings.
Lead the effective collaboration of "deal level" strategies & tactics between field sales and partners at both new and existing customers to drive new logos and revenues
Drive tight cross functional alignment across key internal stakeholders such as our industry solutions team, product teams, Alliance & Channels global and regional teams.
Work collaboratively with partner executives to jointly develop business plans with the associated governance & executive sponsorship.
Requirements:
Hands-on experience of the Cloud/Saas, Telco or Media industry verticals and the associated partner ecosystem.
Strong network of industry SMEs in both partner and client environments.
Ability to engage with partners in the sales cycle on joint 'must win' pursuits/opportunities, as well as facilitate co-sell & co-deliver opportunities with partners.
Strong business development experience and history of developing and executing partner GTM plans.
Must be a team player, with a "hungry and humble" mentality.
Results oriented
Qualifications
The ideal candidate will have over 3+ years of experience with a Global Systems Integrator, Enterprise Software and/or Enterprise SaaS company enabling or driving industry-specific solutions
3+ years of experience in the Cloud/SaaS, Telecommunications, or Media industry segments.
Bachelor's degree preferred
Additional Information
ServiceNow is an Equal Employment Opportunity Employer. All qualified applicants will receive consideration for employment without regard to race, color, creed, religion, sex, sexual orientation, national origin or nationality, ancestry, age, disability, gender identity or expression, marital status, veteran status or any other category protected by law.
All new employees hired in the United States are required to be fully vaccinated against COVID-19, subject to such exceptions as required by law. If hired, you will be required to submit proof of full vaccination or have an approved accommodation, by your start date. Visit our Candidate FAQ page to learn more.
If you require a reasonable accommodation to complete any part of the application process, or are limited in the ability or unable to access or use this online application process and need an alternative method for applying, you may contact us at [email protected] for assistance.
For positions requiring access to technical data subject to export control regulations, including Export Administration Regulations (EAR), ServiceNow may have to obtain export licensing approval from the U.S. Government for certain individuals. All employment is contingent upon ServiceNow obtaining any export license or other approval that may be required by the U.S. Government.
Please Note: Fraudulent job postings/job scams are increasingly common. Click here to learn what to watch out for and how to protect yourself. All genuine ServiceNow job postings can be found through the ServiceNow Careers site .
Work personas
Work personas are categories that are assigned to employees depending on the nature of their work. Employees will fall into one of three categories: Remote, Flexible or Required in Office.
Required in Office
A required in office work persona is defined as an employee who is contracted to work from or aligned to a ServiceNow-affiliated office. This persona is required to work from their assigned workplace location 100% of the work week based on the business needs of their role.
Flexible
A flexible work persona is defined as an employee who is contracted to work from or aligned to a ServiceNow-affiliated office and will work from their assigned workplace location roughly 3 days/week or less (generally around 40-60% of the work week). Flexible employees may choose to work the remaining working time from their workplace location or home. Flexible employees are required to work within their state, province, region, or country of employment.
Remote
A remote work persona is defined as an employee who performs their responsibilities exclusively outside of a ServiceNow workplace and is not contracted or aligned to a ServiceNow-affiliated office, including those whose place of work (pursuant to their terms and conditions of employment) is their home. Remote employees are required to work within their state, province, region, or country of employment.