Intranet Community Manager(Remote Positions Available) – Fictiv
Marketing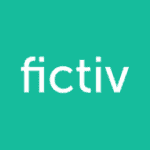 Fictiv (201-500 Employees, 92% 2 Yr Employee Growth Rate)
41% 1-Year Employee Growth Rate | 92% 2-Year Employee Growth Rate | LinkedIn | $192.6M Venture Funding
What Is Employee Growth Rate & Why Is It Important?
Fictiv Exists to Enable Hardware Innovators to Build Better Products, Faster
Fictiv, coined the "AWS of manufacturing," is a leading technology company transforming the $350 billion manufacturing industry. Our cutting-edge cloud platform uses AI and machine learning algorithms to help companies build hardware at the speed of software. Come join our growing team!
What's in it for you?
Opportunity To Unlock Your Creativity
Think of all the times you were held back from trying new ideas because you were boxed in by bureaucratic legacy processes or old school tactics. Having a growth mindset is deeply ingrained into our company culture since day 1 so Fictiv is an environment where you have the creative liberty and support of the team to try big bold ideas to achieve our sales and customer goals.
Opportunity To Grow Your Career
There are plenty of sales jobs out there. The question is whether any of them will help you grow in your career? Will you be challenged by teammates to achieve your potential? Or are they roles that will ask you to do more of what you've already mastered. At Fictiv, you'll be surrounded by supportive teammates who will push you to be your best through their curiosity and passion.
Impact in this Role
The Business Applications team implements business software across Fictiv's departments.
As the Intranet Community Manager you will administer and manage Fictiv's implementation of the internal corporate Intranet. Your primary goal will be to drive company culture and sense of community through the corporate Intranet.
You will work with cross functional team members in People Operations, Marketing and IT Operations in order to create, coordinate release, curate and organize content in Atlassian Cloud Confluence wiki. You will also provide ongoing support for evolution of the presentation of content in the wiki including style using plugins, CSS, graphics, system level automation, access controls and other techniques to ensure the Intranet is easily understood and navigated by Fictiv employees.
A large part of this role also involves collaborating on written content with various cross functional authors, which you will own editorializing, proof-reading, wordsmithing the content for readability and clarity in communication style. You will work with multiple stakeholders and must be a trusted strategic partner in providing best practices, and suggestions for improvement. You will guide the creation of new information architectures when needed to create clarity in navigation.
You will assist end users when they have trouble accessing content, and resolve simple access control issues according to Fictiv's security guidelines. This role only requires a surface understanding of SSO using OKTA. This role requires a solid understanding of managing end user permissions and access to content pages and wikis. This role requires extensive experience working with Atlassian Cloud products including Atlassian Access, Confluence, Atlassian Marketplace Apps and Atlassian Automation.
You will partner with the Director of Business Applications to support and scale your system cross-functionally with other business systems. You will collaborate with peer team leads in many different disciplines to drive projects with stakeholders and to understand and measure company goals.
You will report to the Chief Information Officer.
What You'll Be Doing
Subject Matter Expert on all wiki functionality, content development standards, information architecture, community engagement/development practices, presentation customization, content management and wiki configuration in Atlassian Cloud.

Partner with cross-functional teams to determine needs and develop timelines and release timelines.

Write new content, providing consistent writing and clarity in messaging.

Create page layouts using CSS and graphics that are both pleasing to the eye and complementary to content being presented.

Highly organized, and can present clear information architectures that are understandable and navigable to the end user.

Able to manage access controls to sensitive content that should not be seen by all community members.

Provide assistance to community members who have problems accessing content, including making allowances for those that are differently-abled.

Install, configure and manage plugins that provide additional integration or presentation functionality.

Create timelines, set clear expectations with cross-functional stakeholders.

Collaborate with cross functional stakeholders to ensure changes, edits, releases of content are all gracefully handled.

Maintain the security and data integrity of the Atlassian Cloud Confluence software.

Act as a mentor to less technical stakeholders with best practices.

Write documentation and provide technical training for cross-functional teams.

Enjoy working with remote teams and people that have strong opinions.
Desired traits
B.S. in Communication, Business Administration or a related field, or equivalent experience in a related role

3+ years in managing and growing an online community as moderator, author, curator or message board admin.

2+ years of Atlassian Confluence wiki experience, configuring, managing and/or developing content.

Additional Atlassian Certifications of Confluence Administrator, ITSM, Agile at Scale will be given preference.

Incredible organization and thinking skills, you bring clarity to complex topics by breaking them down into ontologies or information architectures that just make sense to your peers.

Incredible communication and writing skills, you are seen as a go to editor or wordsmith by your peers.

A focus on continuous improvement and community development from a similar role, including project management and some understanding of business analysis concepts.

Advanced knowledge of Atlassian Cloud Confluence.

Experience with leading and coordinating cross-functional initiatives, conducting interviews and performing analyses to create business cases for projects.

Experience performing live training sessions for internal and external stakeholders during system and process implementation.

Must have strong written and verbal communication skills and possess the ability to interact effectively with co-workers.

Must have strong leadership skills.
Perks and benefits
Competitive medical, dental, and vision insurance

401K plan

Monthly Virtual Work stipend for things like food, internet, travel, pet care, health and wellness

Annual Education stipend

Parental leave programs

Paid volunteer days

Onboarding setup, including: standing desk, laptop, monitor, and chair, and a stipend for additional items such as headphones, blue light glasses, or any other ergonomic supplies you may want or need

And much, much more!
Fictiv is continuing to expand our remote US workforce. Recent hires include professionals located in:
Arizona (AZ), California (CA), District of Columbia, (DC), Delaware (DE), Florida (FL), Georgia (GA), Hawaii (HI), Iowa (IA), Illinois (IL), Indiana (IN), Kansas (KS), Massachusetts (MA), Maryland (MD), Michigan (MI), Minnesota (MN), North Carolina (NC), New Hampshire (NH), Nevada (NV), Ohio (OH), Oregon (OR), South Carolina (SC), Texas (TX), Tennessee (TN), Utah (UT), Virginia (VA), Washington (WA), West Virginia (WV), Wyoming (WY)
Interested in joining our team? We look forward to hearing from you soon.
Our Digital Manufacturing Ecosystem is transforming how the next rockets, self-driving cars, and life-saving robots are designed, developed and delivered to customers around the world.
This transformation is made possible through our technology-backed platform, our global network of manufacturing partners, and our people with deep expertise in hardware and software development.
We're actively seeking potential teammates who can bring diverse perspectives and experience to our culture and company. We believe inclusion is the best way to create a strong, empathetic team. Our belief is that the best team is born from an environment that emphasizes respect, honesty, collaboration, and growth.
We encourage applications from members of underrepresented groups, including but not limited to women, members of the LGBTQ community, people of color, people with disabilities, and veterans.