Java Backend Engineer – Jumio
Back-End Engineer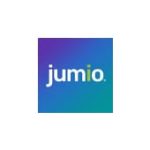 Jumio (501+ Employees, 42% 2 Yr Employee Growth Rate)
19% 1-Year Employee Growth Rate | 42% 2-Year Employee Growth Rate | LinkedIn | $205.4M Venture Funding
What Is Employee Growth Rate & Why Is It Important?
Role Purpose:
 At Jumio, you will work for one of the market leaders in the global identity verification space that is helping to make the digital world a safer place for everyone. As a Senior Software Engineer, you will develop cool back-end software that will delight our customers and help expand the state of the art in this exciting domain!
Role Value:
By developing highly performant, robust and scalable web services and back-ends, you will have an impact on the latency and accuracy of the identity verification process. You will enable higher accuracy of both our algorithmic models and the manual identity verification process. We welcome you to challenge us to impact our software development processes and tools.
Example Responsibilities:
Be part of a cross functional team to work on continuous improvement of our systems with innovative technologies
Collaborate closely with the team to deliver features working from requirements/analysis through the development process into the production environment
Work with Product Managers to clarify and prioritize work, with QA Engineers to maintain and improve quality, and with DevOps engineers to support operational and troubleshooting work
Keep up to date with the latest technologies, evaluate new tools
Define and use with your team best practices to produce new features in the most effective way while continuously improving the quality of existing system
Experience and Qualifications: 
Have solid experience with Java, Spring (Core/Boot/Security/MVC/Data), REST (principles and hands on experience with at least 1 framework), SQL (able to write performant queries against 100M+ tables), Git, Maven/Gradle, JPA, Design Patterns
Experience with distributed systems
Have at least 3 years of professional experience in software development.
Be able to work with PM/QA/DevOps as equal partners throughout the whole lifecycle of the feature/product, from inception till operating & maintaining it
Be able to write good quality & secure code, preferably be familiar with static code analysis tools
Have excellent analytical, conceptual and communication skills in spoken and written English.
Have experience applying Computer Science fundamentals in algorithm design, problem solving, and complexity analysis.
Great to have Experience and Qualifications: 
Experience building distributed computing and enterprise-wide systems
Experience with any of the following: Docker, microservices architecture (hands on), Spring Cloud, Redis, Python
Experience with the AWS suite of cloud development tools
Deep knowledge of Java 8 features
PostgreSQL experience, esp. performance tuning
PCI experience
Experience with Machine learning/Deep learning/Computer Vision algorithms, either developing or using them
Key Characteristics and Attitudes:
In a recent global survey these attributes were valued by Jumios in all locations and functions – we firmly believe in hiring for attitude as well as skill.
Friendly and supportive
Adaptable and flexible
Articulate and persuasive
High IQ and EQ
Curious and coachable
Commercially Aware
Resilient and tenacious
Big picture and the detail
Jumio Values 
IDEAL: Integrity, Diversity, Empowerment, Accountability, Leading Innovation
Progression:
At Jumio you have the opportunity to
Work in a collaborative and trusting environment allowing you to turn your ideas into reality
Be part of a strong international team, where everyone's opinion matters
Have flexible working hours, and learning & development opportunities
Work in a meritocracy, where you grow professionally by excelling at work
@Work
Vienna is regularly voted the best city in the world for 'liveability' and Linz isn't bad either! Austria is the origin of Jumio and at the heart of the culture of technical and product excellence. It's a massively diverse crew of people spread across several floors and with thriving social life – and a great balcony for BBQs. In a recent culture survey these attributes were rated particularly highly in Jumios Austrian offices.
Welcoming
Honest
Knowledgeable
Caring
Accountable
Motivating
Company:
Jumio is the leading provider of online identity verification, eKYC and AML solutions. With a global footprint, we're expanding the team to meet strong client demand across a range of industries including Financial Services, Travel, Sharing Economy, Fintech, Gaming, and others.
Equal Opportunities 
Jumio is a collaboration of people with different ideas, strengths, interests and cultures. We welcome applications and colleagues from all backgrounds and statuses.