Junior Workflow Software Engineer – Aria Systems
Software Engineer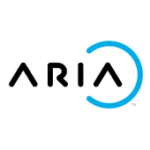 Aria Systems (201-500 Employees, 37% 2 Yr Employee Growth Rate)
13% 1-Year Employee Growth Rate | 37% 2-Year Employee Growth Rate | LinkedIn | $270.3M Venture Funding
What Is Employee Growth Rate & Why Is It Important?
About Aria Systems
Aria provides a cloud-based monetization platform for subscription- and usage-based businesses. Aria removes billing bottlenecks and allows companies to rapidly introduce and evolve their offerings, bundles, and promotions.
Innovative companies, like Adobe, Allstate, Comcast, Subaru, and Telstra depend on Aria for agility to accelerate their time to revenue, maximize customer value, and ultimately grow their business.
We are looking for talented, passionate people with strong track records and relevant expertise to help us achieve our goals. We are a fast-moving startup that offers a dynamic working environment with a collaborative culture, where you and your peers can learn from each other, and where you can make visible contributions that benefit our world-class customers and partners.
Department Overview
The Aria Workflow team works within Professional Services to build custom SaaS services, dashboards, reports, rule sets and other controls that enhance and extend billing functionality. Aria Workflow components have all the complexity and capabilities of a modern coding language but are implemented far faster than traditional code. Aria Workflow solutions are useful, essential, performant and innovative – embodying the best practices of software development, business process automation, and product design.
Workflow team members regularly partner with or support other Aria teams, including professional services, customer care, quality assurance, product, operations, sales and marketing.
Position Summary
Workflow software engineers use no-code workflow software and proprietary tools to create SaaS services, interfaces, actionable reports, rulesets and dashboards in a fraction of the time needed by traditional software. Our engineers work hand-in-hand with QA engineers, solution architects, implementation consultants and the customers themselves to build processes that are secure, reliable and performant.
Workflow engineers at every level implement best practices based on a solid foundation of fundamental computer science skills and professional software development skills, whether acquired academically, professionally or through direct experience.
We are looking for a mindful, smart and enterprising early-career professional who loves technology, remembers the details, and strives for excellence in all that they do. The individual who will thrive in this role will be:
An active and engaged team player.

An avid learner with a drive for continuous improvement.

A great communicator, note taker and questioner.

Adept at building mental models and imagining "what-if" scenarios.

Conscious at all times of time management.

Self-assured and confident.
As a junior workflow software engineer, you will learn to develop custom billing-related software services under the guidance of senior team members, as well as take ownership of smaller projects that will teach you best practices. In collaboration with solution architects, implementation consultants and QA engineers, you will be responsible transforming functional requirements into enterprise-quality software that meets all success criteria and is fully documented and tested.
You will also estimate levels of effort from high-level designs, identify possible risks, support data migration and customer UAT efforts, as well as participate in strategic initiatives to improve our platform and our services practices.
Job Duties
Be aware of your billable utilization and maintain focus on key deliverables.

Own the functional success of small workflow solutions.

Acquire and maintain professional working proficiency with the Decisions platform, as well as the products and projects built on it.

Design, develop, test, maintain, update and document workflow solutions.

Understand and question customer requirements, high level solution designs, and success criteria..

Participate in technical discussions with internal Aria teams.

Estimate a level of effort for initial development, unit testing and documentation for small to medium workflow solutions.

Submit to and participate in code reviews.

Acquire and maintain professional working proficiency in workflow development, troubleshooting and support best practices.

Develop integrations with new simple 3rd party integrated systems.

Attend and contribute to company development meetings.

Work on minor bug fixes to others' solutions.

Respond to requests from the development team and support fellow team members.

Submit timecards and regular status reports on time, all the time.

Maintain online availability during standard business hours and promptly respond to messages off-hours as needed.
Required Qualifications
Bachelor's Degree in Computer Science or equivalent experience.

Full professional fluency (Level 4) of spoken and written English.

Basic capability in one or more programming languages.

Basic understanding of the concepts of REST web services.

Basic understanding of the fundamental principles of software development.

Basic knowledge of databases and operating systems.

Experience building data processing software:

Writing and debugging code

SQL query construction

Data formatting (CSV, XML, JSON)

Good working knowledge of Microsoft Office software, including

Outlook

Word

Microsoft Excel

Microsoft Powerpoint

Strong teamwork skills, including:

Communication

Presentation

Note taking

Task management

Time management

Systematic problem solving

Critical thinking

Listening

Collaboration

Decision making

Capacity to multitask and excel in a fast-paced, evolving environment.

Seeking challenges and growth.

Able to travel domestically and internationally, as needed (typically less than 20%).

Good time management and planning skills.
Preferred Qualifications
BA or BS in Computing or Software Engineering.

Professional programing experience

Root cause analysis.

Fixing code written by other developers.

Advanced error handling.

Data transformation and migration.

Experience building Software-as-a-Service:

Building, deploying and supporting a service using REST or SOAP.

Debugging complex problems in a system.

Rewriting software for performance.

Writing software documentation.
Aria Culture
Aria Systems fosters a flexible, rewarding, and close-knit work environment while encouraging innovation, self-direction and cultural addition. As a fast-growing company we expect all of our employees to share our strong sense of urgency, ability to learn and master new technologies quickly, and willingness to adapt to rapidly changing priorities. In return Aria offers competitive salaries and benefits, attractive stock options, and a flexible, informal work environment.
Apply for this position directly on our website at https://www.ariasystems.com/company/careers.
Aria Systems is an AA/EEO employer that actively pursues and hires a diverse workforce.
Please, no phone calls. Principals only; recruiters please do not respond to this ad.