Launch Operations Manager – Wurl
Others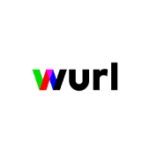 Wurl (51-200 Employees, 180% 2 Yr Employee Growth Rate)
31% 1-Year Employee Growth Rate | 180% 2-Year Employee Growth Rate | LinkedIn | $31M Venture Funding
What Is Employee Growth Rate & Why Is It Important?
About Wurl, LLC.
Do you want to help grow an incredible entertainment and ad tech company with a fantastic culture, collaborate and grow your career, while working remotely?
Wurl is redefining TV through our mission of connecting all the world's programming with all the world's viewers. And in pursuit of this, Wurl has become the world leader in powering streaming TV. Our industry-leading platform helps renowned media companies such as A+E Networks, AMC Networks, BBC Studios, Bloomberg, CNN, Reuters, and Sony create streaming TV channels and deliver programming to the world's biggest Streamers, including Amazon, Roku, Samsung TV Plus, LG, VIZIO, and Rakuten. Today, Wurl interconnects over 1200 streaming channels and Streamers, reaching more than 300 million connected TVs in over 50 countries. The Wurl Network makes it effortless for Content Companies to build global distribution for branded FAST channels, live events, and on-demand programming, as well as manage and monetize their ad inventory.
We're an entertainment tech startup with 160+ team members across the world. We've been recognized as a "Great Place to Work" after the first two years by fostering an inclusive and mission-driven culture. In addition to RSU's and great benefits, our people work remotely.
Launch Operations Manager:
The Launch Operations Manager will be responsible for all channel launches within the Wurl Network. As the pace of channel launches continues to grow, the Launch Ops team plays an increasingly central role in ensuring all of those launches are delivered on time and as expected. This role is responsible for the end-to-end project management of channel launches, communicating status with Video Producers and maintaining timelines both internally and externally with the customer and the Wurl team. The Launch Operations Manager will also act as the primary point of contact for the Video Service during the channel launch process.
What you will do:
Spearhead, streamline and own the entire channel launch process
Ensure all customers are fully aware of the status of their channel launch at all times
Maintain weekly cadence with any customer currently in an active launch
Partner with the Onboarding team to ensure all requirements for launch are met
Coordinate with Sales to ensure customer relationship is maintained throughout launch
Act as immediate support contact for customers during any active launch
Diagnose and troubleshoot issues that pertain to launch
Ability to identify which issues need to be escalated and effectively communicate them to other branches of the company using tools such as JIRA, ZenDesk and Asana
Have an innovative eye for ways to scale launch efforts while maintaining any documentation needed to ensure the process remains accurate
Other responsibilities as needed
Qualifications:
Our ideal candidate has directly relevant experience in a similar role and a similar type of company. In addition they should also possess the following skills/traits:
3+ years experience in project management or technical operations in the digital video delivery space
Expert project management skills including the ability to take on many projects at once
Top-notch problem solving skills, with a knack for finding the solution by collaborating with both internal and external teams
Comfortable with asserting requirements and deadlines internally and with the customer
Strong understanding of streaming video specs including video codecs, closed caption formats and stream output types
Excellent written and verbal communication skills
BA/BS degree or equivalent
What We Offer
Competitive Salary & Equity
Strong Medical, Dental and Vision Benefits, 90% paid by Wurl
Remote first policy
Flexible Time Off
12 US Holidays
401(k) Matching
Pre-Tax Savings Plans, HSA & FSA
Ginger, Aaptiv and Headspace subscriptions for mental and physical wellness
OneMedical subscription for 24/7 convenient medical care
Paid Maternity and Parental Leave for all family additions
Discounted PetPlan and easy at home access to Covid testing with empowerDX
$1k Work From Home Stipend to set up your Office
Few companies allow you to thrive like you will at Wurl. You will have the opportunity to collaborate with the industry's brightest minds and most innovative thinkers. You will enjoy ongoing mentorship, team collaboration and you will understand what we mean by 'human connection".  You will be proud to say you're a part of the company revolutionizing TV.
At Wurl, we value work-life harmony and believe that family and mental health should always come first.  Our team is fiercely passionate and contagiously enthusiastic about what we are building.  While we are seeking those who know our industry, there is no perfect candidate and we want to encourage you to apply even if you do not meet all requirements.