Linux Systems Engineering Manager – CVS Health
Engineering Manager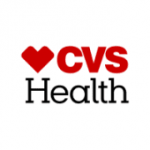 CVS Health (501+ Employees, 13% 2 Yr Employee Growth Rate)
5% 1-Year Employee Growth Rate | 13% 2-Year Employee Growth Rate | LinkedIn | $0 Venture Funding
What Is Employee Growth Rate & Why Is It Important?
Job Description
A Linux Engineer installs and monitors Red Hat Linux operating systems and caters to the client's requests at CVS Health. The individual also resolves user issues, address change management requests, and identifies potential issues by implementing protective measures. Besides, these engineers automate work procedures by collaborating with others in the IT department. They must be able to comprehend enterprise infrastructure. They need strong interpersonal skills since they need to interact with both business and technical teams. They must able to work flexible timings.
Engineers need to understand how the Red Hat Linux OS, supporting hardware for Linux OS, support Linux in Cloud Service Providers, and knowledgeable about Storage Area Networks (SAN) servers. They set up Linux configurations for network, database, and high availability services, besides designing and developing OS system configurations for software packages.
Engineers automate standardized steps, perform scripts, and complete instructions lists, provide sophisticated monitoring and troubleshooting for Linux-based servers that are virtualized, use troubleshooting procedures and technical information to identify severity of incidents and carry out accordingly the resolution process, research issues that do not have a recognized solution and prepare a resolution process for them, partner with application developers to create strong software products, and write and maintain scripts, such as python and shell, that automate tech operations.
Engineers are responsible for the development and maintenance of configuration management solutions. Moreover, they provide support for infrastructure, design and develop tools for infrastructure monitoring and reporting. Engineers use software tools and IP network technologies to monitor performance and to resolve problems. They need to maintain local documentation, which gets updated on all features of servers.
Technicians collaborate with other teams to push for better security practices across an organization's applications and deploy solutions to enhance productivity. They partner with engineering teams to plan and create custom Linux hardware.
Engineers need to create documentation on systems related to IT and knowledge base areas. Finally, they must have the inclination and the capability to learn new technologies and provide support for them.
PLEASE NOTE – this is a 2nd shift role with the following schedule:
-4 10-hour days Wed-Sat 4 PM – 3 AM EST (1 PM – 12 midnight PST)
Pay Range
The typical pay range for this role is:
Minimum: 75000
Maximum: 167000
Please keep in mind that this range represents the pay range for all positions in the job grade within which this position falls. The actual salary offer will take into account a wide range of factors, including location.
Required Qualifications
-10+ years Linux experience
-5+ years management experience
COVID Requirements
COVID-19 Vaccination Requirement
CVS Health requires certain colleagues to be fully vaccinated against COVID-19 (including any booster shots if required), where allowable under the law, unless they are approved for a reasonable accommodation based on disability, medical condition, religious belief, or other legally recognized reasons that prevents them from being vaccinated.
You are required to have received at least one COVID-19 shot prior to your first day of employment and to provide proof of your vaccination status or apply for a reasonable accommodation within the first 10 days of your employment. Please note that in some states and roles, you may be required to provide proof of full vaccination or an approved reasonable accommodation before you can begin to actively work.
Preferred Qualifications
Experience/understanding with the following:
• Ansible
• Azure, AWS, GCP
• CHEF
• Cobbler
• Firewall including troubleshooting
• Kernel including the CPU scheduling, IPC, and memory, in addition to file system management, device drivers, and calls of system server.
• Patching
• Red Hat Satellite
• RHEL 7 and 8
• Scripting (bash, perl, python)
• SeLinux
• vRA experience a plus
Candidate must have
• Excellent communication skills
• Support multiple projects
• Be able to work in a fast past but rewarding environment
• Mentor junior engineers
• Manage and monitor all installed systems and infrastructure.
• Collaborate with software engineering teams on project deliverables – including helping build and maintain development/testing/lab environments.
• ReaR Backup experience
• Leap experience
Education
Bachelor's degree or equivalent experience
Business Overview
Bring your heart to CVS Health
Every one of us at CVS Health shares a single, clear purpose: Bringing our heart to every moment of your health. This purpose guides our commitment to deliver enhanced human-centric health care for a rapidly changing world. Anchored in our brand – with heart at its center – our purpose sends a personal message that how we deliver our services is just as important as what we deliver.
Our Heart At Work Behaviors™ support this purpose. We want everyone who works at CVS Health to feel empowered by the role they play in transforming our culture and accelerating our ability to innovate and deliver solutions to make health care more personal, convenient and affordable.
We strive to promote and sustain a culture of diversity, inclusion and belonging every day.
CVS Health is an affirmative action employer, and is an equal opportunity employer, as are the physician-owned businesses for which CVS Health provides management services. We do not discriminate in recruiting, hiring, promotion, or any other personnel action based on race, ethnicity, color, national origin, sex/gender, sexual orientation, gender identity or expression, religion, age, disability, protected veteran status, or any other characteristic protected by applicable federal, state, or local law.