Medicare Sales Specialist, Work From Home Hourly Plus Commission – CVS Health
Sales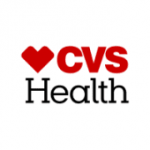 CVS Health (501+ Employees, 13% 2 Yr Employee Growth Rate)
5% 1-Year Employee Growth Rate | 13% 2-Year Employee Growth Rate | LinkedIn | $0 Venture Funding
What Is Employee Growth Rate & Why Is It Important?
Job Description
Active Health insurance License is required
Aetna, CVS Health is looking for top sales talent! We have an exciting opportunity available for highly motivated individuals as Medicare Sales Specialist. The position will be a part of a specialized team who will focus on educating existing Medicare members on available plan offerings to help meet their specific healthcare needs. This role is ideal for candidates that are energetic, empathetic, and looking to become part of a growing business segment.
Job Responsibilities:
• Work defined campaigns that are designed to assist Aetna Medicare members wholistically find the appropriate Aetna Medicare coverage option.
• Conduct compliant presentations throughout the sales process.
• Acquire new members on available Medicare products via inbound and outbound campaigns.
• Ability to learn and adapt to new approaches, utilizing defined trainings, processes, and scripting.
• Assesses customer needs by utilizing questions while demonstrating superior listening skills during all sales presentations.
• Servicing of existing members and inquiries related to utilization of their product, benefits, etc.
• Cross selling applicable products to existing members.
• Maintaining high compliance commitment and standards with a robust knowledge with respect to CMS and states regulations.
• Ability to multitask, and effective use of computer while interacting with prospects and members via phone.
• Participate in internal monitoring audits and coaching feedback sessions to review schedule adherence, quality, selling skills and compliance.
• Ensuring that the relevant information is captured in Customer Relationship Management system (CRM)
• Other duties as assigned.
Accountabilities:
• Meeting sales goals, conversion rates and other acquisition metrics as outlined in the annual performance plan.
• Maintain high standards of professionalism and compliance at all times.
• Ensure new member acquisition is meeting organizational thresholds in relation to retention, cancellations, and rapid disenrollments.
• Adherence to call center quality audit programs.
• Highest levels of member satisfaction as measured by various member surveys and member retention rates.
• Expert level understanding of products, services, and processes offered by the company.
o Expert level of MAPD/DSNP product offerings
• Ability to pass, on an annual basis:
o American Health Insurance Plans (AHIP)
o Continued Education (CE's)
o Product Certification
o Required Security and Compliance
o Client/Carrier Certifications
o Any required CMS Certifications
Required Qualifications
• Active Health insurance license is required
• 1 to 2 years Medicare sales experience (i.e., Medicare Advantage products)
• Medicare call center experience (preferred but not required)
• Ability to obtain release, if contracted with another firm/carrier (if applicable)
• Active use of computer for carrying out daily job activities
• Ability to multi-task while talking on the phone
• Excellent communication and listening skills
• Self-starter with positive attitude and ability to control emotions when dealing with unhappy customers (i.e., "Customer is always right" attitude)
• Adaptable to fast-paced, high pressure, achievement-oriented environment
• Proficient computer skills and knowledge of Microsoft Office
COVID Requirements
COVID-19 Vaccination Requirement
CVS Health requires certain colleagues to be fully vaccinated against COVID-19 (including any booster shots if required), where allowable under the law, unless they are approved for a reasonable accommodation based on disability, medical condition, religious belief, or other legally recognized reasons that prevents them from being vaccinated.
You are required to have received at least one COVID-19 shot prior to your first day of employment and to provide proof of your vaccination status or apply for a reasonable accommodation within the first 10 days of your employment. Please note that in some states and roles, you may be required to provide proof of full vaccination or an approved reasonable accommodation before you can begin to actively work.
Preferred Qualifications
See Required Qualifications
Education
Active Health insurance license is required
Business Overview
Bring your heart to CVS Health
Every one of us at CVS Health shares a single, clear purpose: Bringing our heart to every moment of your health. This purpose guides our commitment to deliver enhanced human-centric health care for a rapidly changing world. Anchored in our brand – with heart at its center – our purpose sends a personal message that how we deliver our services is just as important as what we deliver.
Our Heart At Work Behaviors™ support this purpose. We want everyone who works at CVS Health to feel empowered by the role they play in transforming our culture and accelerating our ability to innovate and deliver solutions to make health care more personal, convenient and affordable.
We strive to promote and sustain a culture of diversity, inclusion and belonging every day.
CVS Health is an affirmative action employer, and is an equal opportunity employer, as are the physician-owned businesses for which CVS Health provides management services. We do not discriminate in recruiting, hiring, promotion, or any other personnel action based on race, ethnicity, color, national origin, sex/gender, sexual orientation, gender identity or expression, religion, age, disability, protected veteran status, or any other characteristic protected by applicable federal, state, or local law.