Partner Alliance GTM Manager – ServiceNow
Others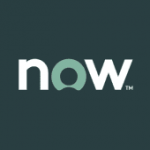 ServiceNow (501+ Employees, 54% 2 Yr Employee Growth Rate)
26% 1-Year Employee Growth Rate | 54% 2-Year Employee Growth Rate | LinkedIn | $83.7M Venture Funding
What Is Employee Growth Rate & Why Is It Important?
Company Description
At ServiceNow, our technology makes the world work for everyone, and our people make it possible. We move fast because the world can't wait, and we innovate in ways no one else can for our customers and communities. By joining ServiceNow, you are part of an ambitious team of change makers who have a restless curiosity and a drive for ingenuity. We know that your best work happens when you live your best life and share your unique talents, so we do everything we can to make that possible. We dream big together, supporting each other to make our individual and collective dreams come true. The future is ours, and it starts with you.
With more than 7,400+ customers, we serve approximately 80% of the Fortune 500, and we're on the 2021 list of FORTUNE World's Most Admired Companies®.
Learn more on Life at Now blog and hear from our employees about their experiences working at ServiceNow.
Job Description
Role
ServiceNow is experiencing tremendous growth with the market acceptance of our cloud-based workflow management products, apps, and industry solutions and we are transforming our Enterprise NPI operating model to support our speed of innovation.
The Manager will lead cross-functional, strategic product launches ensuring value chain readiness and accelerating time to value. You will also drive continuous optimization of our NPI processes. The ideal candidate has a proven track record of launching products successfully, turning strategy into execution, transforming to drive operational scale to support speed of product innovation, and delivering business outcomes on time and with high quality. The successful candidate is a results-driven leader who brings a strategic approach and thought leadership to achieve desired business outcomes. In addition, the selected candidate has demonstrated operational rigor and continuous delivery of improvements with measurable impact.
What you get to do in this role:
Drive continuous alignment with Tech/Strategic alliances including continuous improvement on the Tech Alliances GTM Readiness playbook based on changes in the partner org and GTM Readiness process
Lead Tech and Strategic Alliances launches where determined in coordination with the ACE/Partner execs

Assess, define and execute GTM Readiness plans with cross-functional teams to ensure commercial & operational readiness for launch (primarily focused on Tech and Strategic Alliance launches)
Influence and work cross-functionally to align functional plans, identifying, and actively managing risks and issues to resolution to ensure successful launch
Consider all requirements, constraints, resources, and deliverables associated to achieve the goals and desired outcomes/business case for the launch
Ensure comprehensive planning includes post launch success and reporting
Define & manage KPI's (leading, lagging indicators) across product lifecycle
Identify and drive action plans cross-functionally to improve KPI's

Support a variety of initiatives across the NPI transformation portfolio when needed, including digitization and automation projects
Drive projects from inception to completion, ensuring all workstream deliverables are completed on time, on budget, and with quality
Conduct thorough and detailed analysis to produce data driven recommendations to enable leadership decisions
Deliver progress updates to stakeholders and leadership
Continuously apply a customer / partner lens across the customer journey to identify and execute optimization opportunities to improve NPI objectives
Qualifications
In order to be successful in this role, we need someone who has:
4+ years of product release readiness experience and launching SaaS offers, and a total of 8+ years in operations with a product, sales, support or partner organization
Proven experience in product release management and launching SaaS offers
Strong program/project management skills & strong facilitation skills
Experience leading diverse, high performing matrixed teams
Highly analytical, fact driven, and process orientated mindset
Ability to conduct meaningful analysis of complex data and translate the results into actionable messages and deliverables
Thrives in fast-paced environment, adept at managing multiple priorities in a dynamic environment to drive results
Well-versed in SaaS business processes and customer lifecycle.
Ability to challenge the status quo and develop mindshare to drive towards a common goal
Combination of strong intellect, exceptional active listening skills, and creative problem solving skills
Excellent verbal & written communication skills, including the ability to synthesize information that can be easily consumed by various executive audiences
Additional Information
ServiceNow is an Equal Employment Opportunity Employer. All qualified applicants will receive consideration for employment without regard to race, color, creed, religion, sex, sexual orientation, national origin or nationality, ancestry, age, disability, gender identity or expression, marital status, veteran status or any other category protected by law.
All new employees hired in the United States are required to be fully vaccinated against COVID-19, subject to such exceptions as required by law. If hired, you will be required to submit proof of full vaccination or have an approved accommodation, by your start date. Visit our Candidate FAQ page to learn more.
If you require a reasonable accommodation to complete any part of the application process, or are limited in the ability or unable to access or use this online application process and need an alternative method for applying, you may contact us at [email protected] for assistance.
For positions requiring access to technical data subject to export control regulations, including Export Administration Regulations (EAR), ServiceNow may have to obtain export licensing approval from the U.S. Government for certain individuals. All employment is contingent upon ServiceNow obtaining any export license or other approval that may be required by the U.S. Government.
Please Note: Fraudulent job postings/job scams are increasingly common. Click here to learn what to watch out for and how to protect yourself. All genuine ServiceNow job postings can be found through the ServiceNow Careers site .
Work personas
Work personas are categories that are assigned to employees depending on the nature of their work. Employees will fall into one of three categories: Remote, Flexible or Required in Office.
Required in Office
A required in office work persona is defined as an employee who is contracted to work from or aligned to a ServiceNow-affiliated office. This persona is required to work from their assigned workplace location 100% of the work week based on the business needs of their role.
Flexible
A flexible work persona is defined as an employee who is contracted to work from or aligned to a ServiceNow-affiliated office and will work from their assigned workplace location roughly 3 days/week or less (generally around 40-60% of the work week). Flexible employees may choose to work the remaining working time from their workplace location or home. Flexible employees are required to work within their state, province, region, or country of employment.
Remote
A remote work persona is defined as an employee who performs their responsibilities exclusively outside of a ServiceNow workplace and is not contracted or aligned to a ServiceNow-affiliated office, including those whose place of work (pursuant to their terms and conditions of employment) is their home. Remote employees are required to work within their state, province, region, or country of employment.