PBM Underwriting Pricing Manager – CVS Health
Accounting / Finance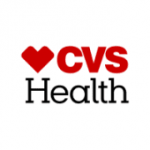 CVS Health (501+ Employees, 13% 2 Yr Employee Growth Rate)
5% 1-Year Employee Growth Rate | 13% 2-Year Employee Growth Rate | LinkedIn | $0 Venture Funding
What Is Employee Growth Rate & Why Is It Important?
Job Description
Do you want to make a large impact in your next finance role? There is no better place than as an Underwriting Manager (Individual Contributor) in our Client Financial Analysis and Proposals department.
As an Underwriting Manager (Individual Contributor), you will support Sales in growing our business by forecasting the profitability of multiple client pricing options and participate in the development of CVS Health's pricing strategy to retain existing business and continue to win new accounts.
This high impact role is critical to how CVS Health is expanding in the healthcare and pharmacy benefits management (PBM) industry. Our Underwriting Managers work in concert with our Sales, Strategic Proposals Management, and Analytic Consulting Services teams to provide our healthcare clients with enhanced pricing options and analytical insights to make more informed business decision that meet the needs of a rapidly changing healthcare marketplace.
Some of your key responsibilities will include:
– Collaborating with Underwriting leadership, Sales and Account Services to provide recommendations on pricing and negotiation strategy
– Developing and maintaining domain expertise across multiple levers of PBM and Enterprise profitability, including retail networking, enterprise dispensing, specialty dispensing, pharmaceutical manufacturer rebates, MAC pricing, and other product/clinical service offerings
– Preparing client Profit and Loss (P&L) statements and financial forecasts for multi-year PBM contracts
– Presenting financial forecasts and recommendations to Executive Leadership during Executive Underwriting Approval Calls
– Reviewing and completing financial sections of Requests for Proposals (RFPs) for PBM services
Required Qualifications
– 5 or more years financial analysis, pricing, or underwriting experienced required
COVID Requirements
COVID-19 Vaccination Requirement
CVS Health requires certain colleagues to be fully vaccinated against COVID-19 (including any booster shots if required), where allowable under the law, unless they are approved for a reasonable accommodation based on disability, medical condition, religious belief, or other legally recognized reasons that prevents them from being vaccinated.
You are required to have received at least one COVID-19 shot prior to your first day of employment and to provide proof of your vaccination status or apply for a reasonable accommodation within the first 10 days of your employment. Please note that in some states and roles, you may be required to provide proof of full vaccination or an approved reasonable accommodation before you can begin to actively work.
Preferred Qualifications
– Experience in health insurance, managed care, or prescription drug industry
– Strong presentation and communication skills with experience presenting to various business groups
– Highly proficient in Microsoft Excel. Proficient in other Microsoft business applications.
Education
Bachelor's Degree required, preferably in Finance, Mathematics, Economics or related field
Master's Degree or MBA preferred
* Equivalent Combination of education and experience may be considered
Business Overview
Bring your heart to CVS Health
Every one of us at CVS Health shares a single, clear purpose: Bringing our heart to every moment of your health. This purpose guides our commitment to deliver enhanced human-centric health care for a rapidly changing world. Anchored in our brand – with heart at its center – our purpose sends a personal message that how we deliver our services is just as important as what we deliver.
Our Heart At Work Behaviors™ support this purpose. We want everyone who works at CVS Health to feel empowered by the role they play in transforming our culture and accelerating our ability to innovate and deliver solutions to make health care more personal, convenient and affordable.
We strive to promote and sustain a culture of diversity, inclusion and belonging every day.
CVS Health is an affirmative action employer, and is an equal opportunity employer, as are the physician-owned businesses for which CVS Health provides management services. We do not discriminate in recruiting, hiring, promotion, or any other personnel action based on race, ethnicity, color, national origin, sex/gender, sexual orientation, gender identity or expression, religion, age, disability, protected veteran status, or any other characteristic protected by applicable federal, state, or local law.