Product Counsel – Weedmaps
Dev Ops & SysAdmin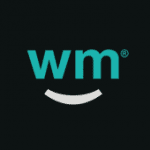 Weedmaps (501+ Employees, 67% 2 Yr Employee Growth Rate)
44% 1-Year Employee Growth Rate | 67% 2-Year Employee Growth Rate | LinkedIn | $0 Venture Funding
What Is Employee Growth Rate & Why Is It Important?
Overview:
Weedmaps is a leading technology platform in the cannabis industry. Our mission is to power a transparent and inclusive global cannabis economy.
We are adding another Product Counsel to our team, and we are particularly interested in candidates with deep ad platform/ad tech experience. Our Legal Department takes an active role in guiding the direction and structure of our strategic initiatives, products, and commercial arrangements.  We're a team of generalists who all bring deep knowledge in our areas of expertise but also handle the breadth of legal issues that Weedmaps encounters. You'll focus your efforts on taking a deep dive into our product portfolio, understanding our organizational goals, and advising the business team on a myriad of issues, from consumer protection, cannabis advertising restrictions, intellectual property, privacy, and more.  And you'll collaborate with business partners throughout the organization to help them navigate the complex legal landscape at the intersection of technology and cannabis.
The impact you'll make:
Provide advice and counsel to the engineering, product and design team regarding new and existing product offerings and functionalities in light of rapidly changing applicable laws, including those related to data privacy and security, and company policies and strategy.
Identify potential areas of compliance vulnerability and risk, and develop and implement corrective action plans for resolution of problematic issues.
Support trust & safety, policy, revenue and other teams by interpreting company policy and applicable law and delivering guidance based on the same.
Collaborate with your colleagues on the Legal team to update the Company's privacy policy, terms of use, and commercial terms in accordance with new products, laws, and regulations.
Draft, negotiate, review, and interpret commercial agreements (with a focus on SaaS and other technology agreements) with our vendors, partners, and customers.
Conduct research regarding legal and compliance issues affecting the Company's businesses, translating complex laws and regulations into practical advice and solutions, including by acting as subject matter expert for applying the cannabis regulations of your assigned jurisdictions to Weedmaps' product portfolio.
Assist in creating and improving scalable processes, agreements, document templates and policies, particularly focused on product review and guidance.
What you've accomplished:
JD degree and active membership in at least one US state bar.
6+ years of relevant attorney experience advising product development teams on matters such as privacy, intellectual property, consumer protection, or other regulatory compliance.
A minimum of 3+ years of advising technology companies (either in-house and/or at a global law firm).
Experience drafting transactional documents, such as terms of use or other documents.
Highly self-motivated and able to work independently with minimal supervision.
Ability and willingness to quickly develop expertise in legal and regulatory areas to meet the needs of our dynamic business.
Strong analytical, drafting and negotiation skills, as well as excellent oral and written communication skills.
Talent for thinking creatively to find practical solutions to complex issues.
Organized and detail-oriented.
Able to effectively prioritize and manage multiple matters.
Sophisticated interpersonal skills, including the ability to develop strong internal relationships, influence others, and work as part of cross-functional teams and in partnership with team members at all levels of the organization.
Able to manage and oversee outside counsel and paralegals, business associates and other team members.
Passion for startups and technology.
Bonus Points: 
AdTech experience highly desired, and candidates with a detailed understanding of and experience negotiating data exchange agreements and digital advertising agreements and establishing new ad products are encouraged to apply.
Experience advising on the Communications Decency Act and platform payment- and user-related matters.
In-depth knowledge of applicable privacy law.
Our 2022 Benefits:
Medical, Dental & Vision benefits (effective Day1):

Employee – employer paid premium 100%
Dependent – employer paid premium 80%
HMO – Kaiser & Anthem
PPO and HDHP with HSA – Anthem

Basic Life & AD&D – employer paid 1x salary
401(k) Retirement Plan (with employer contribution)
PTO (3 weeks accrued); 5 sick days
Supplemental, voluntary benefits

Kindbody (family planning/fertility) including up to $10,000 towards cash-pay services
BenefitEd (Student Loan Repayment/529 Education Savings) including a company contribution of up to $1,000/year
FSA (Medical, Dependent, Transit and Parking)
Voluntary Life Insurance
Critical Illness Insurance
Accident Insurance
Short- and long-term disability Insurance
Pet Insurance
Company-paid identity theft protection
Rocket Lawyer legal services platform

Paid parental leave
Reimbursements for home office setup and monthly WiFi
Why Weedmaps?
You get to play a meaningful role in the future of cannabis and how it's regarded globally
Catered lunches provided while working in the office
Casual work environment, read no fancy clothes required, but you are free to dress to the nines!
Generous PTO and company holidays
Endless opportunities to network and connect with your fellow Weedmappers through education and speaker series, Employee Resource Groups, happy hours, team celebrations, game nights and much more!
Weedmaps is an Equal Opportunity Employer. All qualified applicants will receive consideration for employment without regard to race, color, religion, sex, sexual orientation, gender identity, gender expression, national origin, protected veteran status, or any other basis protected by applicable law, and will not be discriminated against on the basis of disability. We are looking for the smartest and most passionate people who want to join our team and develop the services, systems, and marketplaces that will serve the marijuana industry in the decades to come. Our company uses E-Verify to confirm the employment eligibility of all newly hired employees. To learn more about E-Verify, including your rights and responsibilities, please visit www.dhs.gov/E-Verify. Applicants may be entitled to reasonable accommodations under the terms of the ADA and state/local laws.  Please inform us if you need assistance participating in the interview process.
About Weedmaps:
WM Technology, Inc.'s (Nasdaq: MAPS) mission is to power a transparent and inclusive global cannabis economy. Now in its second decade, WM Technology has been a driving force behind much of the legislative change we've seen in the past 10 years.
Founded in 2008, WM Technology, is a leading technology and software infrastructure provider to the cannabis industry, comprising a B2C platform, Weedmaps, and B2B software, WM Business. The cloud-based SaaS solutions from WM Business provide an end-to-end operating system for cannabis retailers. WM Business' tools support compliance with the complex, disparate, and constantly evolving regulations applicable to the cannabis industry. Through its website and mobile apps, WM Technology provides consumers with the latest information about cannabis retailers, brands, and products, facilitating product discovery and driving engagement with our retail and brand customers.
WM Technology holds a strong belief in the power of cannabis and the importance of enabling safe, legal access to consumers worldwide. Since inception, WM Technology has worked tirelessly, not only to become the most comprehensive platform for consumers, but to build the software solutions that power businesses compliantly in the space, to advocate for legalization, social equity, and licensing in many jurisdictions, and to facilitate further learning through partnering with subject matter experts on providing detailed, accurate information about the plant.
Headquartered in Irvine, California, WM Technology supports remote work for all eligible employees. Visit us at www.weedmaps.com.
#LI-REMOTE #WMFromAnywhere