Product Implementation – Manager – CVS Health
Product Manager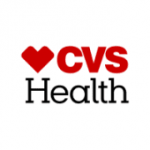 CVS Health (501+ Employees, 13% 2 Yr Employee Growth Rate)
6% 1-Year Employee Growth Rate | 13% 2-Year Employee Growth Rate | LinkedIn | $0 Venture Funding
What Is Employee Growth Rate & Why Is It Important?
Job Description
CVS Health is looking for a certified Salesforce Sales, Service or Health Cloud Sr Administrator with experience balancing large scale business management solutions with small project speed to market efficiency. In this role, you will be joining a team that focuses on out of the box management and integration solutions for our various enterprise operations teams using Salesforce CRMs. Some of your key responsibilities will include:
– Accurately translating business requirements into technical specifications
– Communicating project progress and timelines
– Creating test strategies and documents, performing unit testing, guiding business users with QA testing, participate in multi-team deployments,
-Ensuring post-deployment satisfaction and communicating changes to necessary stakeholders
– Collaborating with cross-functional business partners to increase productivity, efficiency, and speed to market deliverables
– Assessing risks, communicating dependencies, and executing alternative solutions in timely manner that allows for mitigation or strategic reaction
To be successful in this role, you will need to see the whole picture of your projects and work collaboratively to come to a solution. Your alignment to key CVS Health values, specifically, innovation and collaboration will be tested. You will also need to bring with you an innate sense of curiosity about why we do what we do and apply solid technical knowledge of salesforce functionality to solve problems for our member-facing colleagues. In this role, you will be actively working to help our members on their path to better health.
Required Qualifications
– 5 or more years of related professional work experience
– At least 1 year of working as a Salesforce Admin
COVID Requirements
COVID-19 Vaccination Requirement
CVS Health requires certain colleagues to be fully vaccinated against COVID-19 (including any booster shots if required), where allowable under the law, unless they are approved for a reasonable accommodation based on disability, medical condition, religious belief, or other legally recognized reasons that prevents them from being vaccinated.
You are required to have received at least one COVID-19 shot prior to your first day of employment and to provide proof of your vaccination status or apply for a reasonable accommodation within the first 10 days of your employment. Please note that in some states and roles, you may be required to provide proof of full vaccination or an approved reasonable accommodation before you can begin to actively work.
Preferred Qualifications
-Configuration with Distribution Engine for workflow assignment
-Experience developing using Form Assembly with connectivity to Salesforce CRM
-Experience using Salesforce Data Mask tool to ensure lower environment compliance guidelines
-Experience managing user base and access permissions in a highly secure environment using Azure automation central authentication systems
– Experience working with blended business and IT development teams
– General knowledge of healthcare benefit industry terminology and practices
Education
– Bachelor's degree is required
– Equivalent combination of education and experience may be considered
Business Overview
Bring your heart to CVS Health
Every one of us at CVS Health shares a single, clear purpose: Bringing our heart to every moment of your health. This purpose guides our commitment to deliver enhanced human-centric health care for a rapidly changing world. Anchored in our brand – with heart at its center – our purpose sends a personal message that how we deliver our services is just as important as what we deliver.
Our Heart At Work Behaviors™ support this purpose. We want everyone who works at CVS Health to feel empowered by the role they play in transforming our culture and accelerating our ability to innovate and deliver solutions to make health care more personal, convenient and affordable.
We strive to promote and sustain a culture of diversity, inclusion and belonging every day.
CVS Health is an affirmative action employer, and is an equal opportunity employer, as are the physician-owned businesses for which CVS Health provides management services. We do not discriminate in recruiting, hiring, promotion, or any other personnel action based on race, ethnicity, color, national origin, sex/gender, sexual orientation, gender identity or expression, religion, age, disability, protected veteran status, or any other characteristic protected by applicable federal, state, or local law.